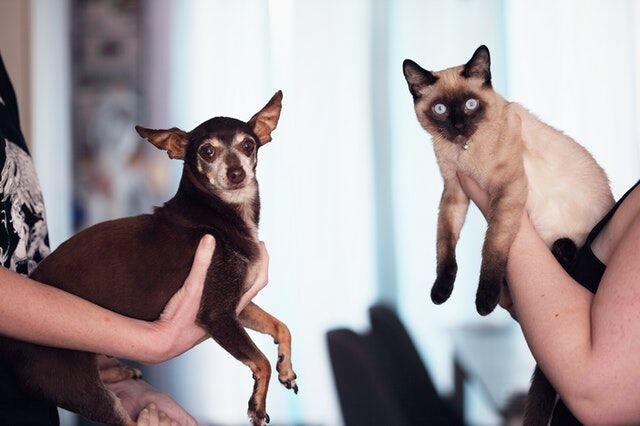 Every pet owner knows how much love and happiness do our pets bring into our lives. Having that in mind, it's only natural that we ensure that they are as happy as possible. No matter the type of animal that you may have, it is vital that you're aware of the proper ways in which you can keep them healthy. 
To help you with this, in this article, we have prepared a list of six ways in which you can keep your pet healthy. Let's dig right in!
1. Appropriate Nutrition is Vital
The food that your pet eats is one of the most important aspects of taking care of them. The type and amount of food are specific for each species, so you must research the topic. It would be best if you were to consult with a vet before getting the pet in the first place. In some cases, your bet may even need some supplements for a healthy and active life.  
While many people have a good idea about feeding regular pets, this is not the case with some of the more exotic ones. There is a lot of variety there, even with similar species. For example, caring for snow corn snakes isn't the same as caring for a sunbeam snake. Having that in mind - consulting with professionals is even more critical when it comes to exotic pets. 
2. Regular Check-ups are a Great Preventive Measure
Never overlook the importance of an annual wellness exam at your local vet. Doing so is going to ensure that essential health screens are done in time. This way, if your pet has any signs of an underlying illness - your vet can detect them early on. This ensures that your pet stays safe and sound.  
It is also recommended that you take your pet to a dental appointment once a year. Removing plaque and tartar that has built up is going to boost your pet's dental hygiene. 
3. Pets Need Exercise Too
Of course, this aspect of your pet's care heavily depends on the type of pet that you have. But, in general, any physical activity is going to boost the health of your pet.  
If you have a dog, regular walks and hiking will do the trick. If you have time, playing fetch is also a great way to exercise with your pup.  
Not only is physical stimulation necessary, don't forget about mental stimulation! Try and ensure that your pet always has some toy to interact with. Obstacle courses are incredibly engaging as well! Teaching new tricks to your pet and practicing them is another excellent way to engage them.
The least you can do regarding mental stimulation is to change your walk route every once in a while. This way, your pet will enjoy new scenery and experience different smells.
4. The Importance of Good Conditions 
Every animal has its preferences when it comes to the environment. You must consider these things so that you can ensure that your pet feels comfortable. For instance, if you have an active dog breed, the probability is high that they will feel far happier if their owner had a backyard. This is something to think about before getting a specific species. The same goes for cats!
In any case, whatever animal you have as a pet, you should try and provide the things they can interact with positively. Make sure that they are comfortable, that they are not too cold or too hot. All the details you assess will ensure that your pet is as happy and healthy as possible!
5. Don't Forget to Groom Your Pet.
If you have a dog or a cat, it's essential to keep their nails trimmed. Vets also recommend that you brush your furry friends a couple of times every week, and regular baths are a must. Not only are these habits going to make your pet look and feel better, but it is also a preventive measure. 
Every time you groom your pet, you can check for any possible changes in their fur or skin. If you happen to see any bald patches or dry skin, you might want to consult your vet. It's even more important to do so if you notice any lumps or bumps! 
6. Just Like Us - Our Pets need Socialization.
This aspect is significant for dogs and cats. They are by far one of the most commonly had animals that highly enjoy Socialization. Not only does Socialization make your pup or a cat happier in general, but it is crucial to their development as well. 
It's even more critical that you ensure early exposure to various social situations while your pet is young. This provides that the possibility of them developing harmful behavior later in life decreases.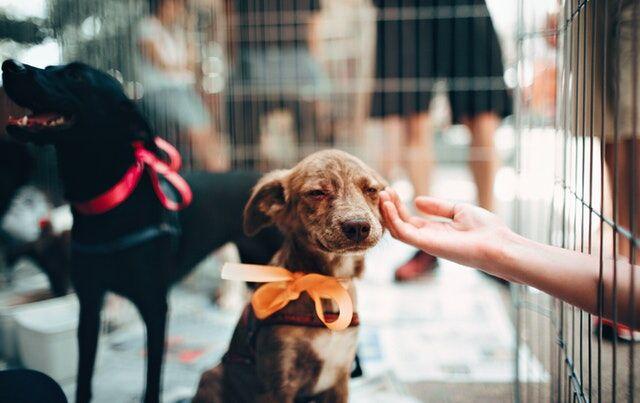 Just be vigilant about your animal friend. Care for them, follow their needs - but don't go overboard and spoil them!