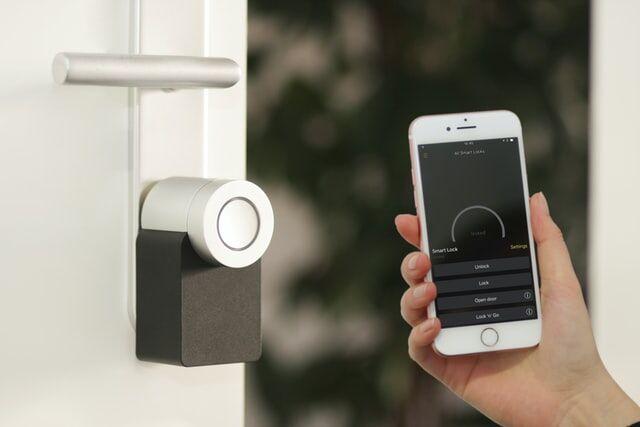 Smart homes are all the rage these days, and they do add value to pieces of property that you sell or even rent out through Airbnb or other platforms. You can increase the selling price or rental rates for your homes, condos, and new apartments with new additions, features, and areas, but nothing beats a techy reserve that makes any house a 'smart' place.
Before you make these additions, however, you need to check with an electrician and engineer if your home additions are workable and would not harm the house's main structure, whether it's the foundations or the wiring system. Ask for advice on the best places these innovative additions could work for you, so you could see the kind of value they could add to your property. Smart ThermostatProgrammable thermostats have been around since the 1950s, and it has dramatically evolved from standard clock-types to more modern versions. Although 'programmable,' old-school thermostats were challenging to use. That's why most favor newer and 'smarter' thermostats, taking off all the guesswork of using the home system. Smart thermostats can add value to any residence or business by providing the owners an efficient way of adjusting the household's temperature remotely, giving them the convenience of tailoring their home's ambiance before going home. You can also turn off the home's heating and air conditioning system automatically when leaving the house.
Smart, intelligent DetectorThe Smoke smoke detector is another example of a brilliant technology device that you should add to your home, adding value and convenience to your household. This product can save you money and could even be a lifesaver. A smart smoke detector will let you grill or fry inside your house without worrying about an unintended shrieking of the smoke alarm whenever it detects smoke from the kitchen. There are also intelligent smoke detectors that can monitor the air's general quality, such as the amount of oxygen or carbon dioxide inside the room, allowing homeowners to readjust the home's HVAC systems to ensure clean air every time. Smart Door Locks The smart door locks will save you from the hassle of looking for your keys in your pocket or under your doormat every time you come home. These devices can be enabled using Bluetooth or Wi-Fi. It will automatically unlock the door as soon as you come home, and it detects that you are standing outside.
You can also set the device to allow access to specific friends, family members, guests, or real estate agents. Some smart door locks have a "Guestbook" function, which lets you send instructions or messages using the app to real estate agents or visitors who want to check your property when you're not home. Security will always be a huge factor in a home's value, and smart door locks are an excellent investment a homeowner should make, providing reinforced protection and a great deal. Smart LightingYour home's lighting costs about 12 percent of your annual electric bill, which is equivalent to around 264 USD yearly. You might think that's not a lot, but every small amount will add up. The smart lighting system can help you save money and electricity in the long run. This smart technology product allows you to set your lighting fixtures to dim or bright light and turn them off using your smartphone. Smart lighting can also increase your house's security because of its motion-detecting feature. Ask for night vision features, so even if your lights turn off, you'll still have visibility of your property. These could be more expensive, but they could surely add to your security in a rural area.Smart(er) Security SystemsSmart security systems are designed with the sole purpose of keeping your property and the residents safe. Harm may come unexpectedly and in many forms, such as fire, burglary, flood, and other natural disasters. You don't want to put your home and family's safety on the line, so it's best to install a reliable, intelligent home security system, which will protect your valuables, assets, and, most importantly- the family members. Installing smart security for your home will also substantially increase the value of your property. Although the return on investment of these upgrades varies, all will undoubtedly make a home more valuable-making it more appealing to potential home buyers, and more accessible for you to cash in significant returns whenever you decide to sell your home. And even if you don't choose to sell your home, these gadgets only promise a future of comfort and safety for your family.