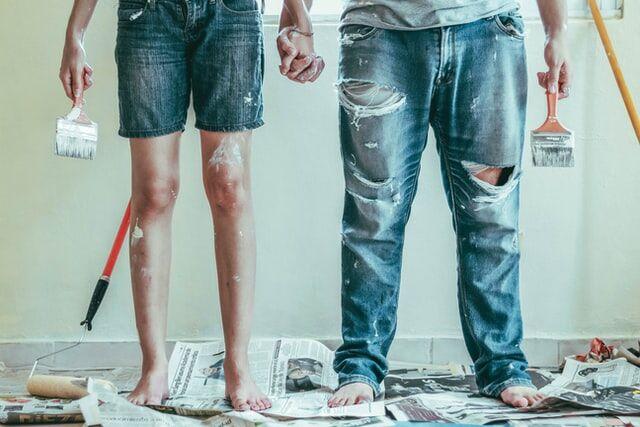 Buying a new house without getting it thoroughly inspected by a professional home inspector is as dicey as walking a plank on a pirate ship — they can both end in stressful situations. A home inspector will make sure that your new home is perfect for you to move-in. 
What to look for when hiring a home inspector?
Every home inspector is certified through credible institutions and has years of experience on their resume for you to find the perfect home to live in without any worries. The certifications that home inspectors need to clear, however, are different for different states and countries. For instance, Delaware home inspections can happen only when the inspector is one of the state-approved organization members and have completed specific educational courses with a certain number of credits.
You should make sure to hire a professional who specializes in the kind of home you are looking for. For instance, if you are looking to buy a vintage home, it is best to hire a home inspector specializing in inspecting vintage homes. 
What do they do?
Home inspectors save you a lot of money with just a few hours of inspection around the home unit. They look at the home's structural integrity, along with other systems around the house, to make sure that you are not getting a bad deal. 
They do a background check of the property and the seller for legal purposes, so you don't have to run to the court soon after buying the property. This step alone can save you a couple of thousand dollars. 
They check the structure of the house well. The system might look okay at first glance to any average person, but a trained professional knows how to spot potential problems that you might find and face at a later stage. It can be a significant cut on your wallet if you suffer from pain after you buy a house, not to mention that your home's defective structure is also harmful to your life. 
They also check the electrical system around the house. Often hidden, these electrical systems are notorious for being faulty and can cause hazardous house fires, which can be fatal to your life. Home inspectors check for improper grounding, faulty wires, defective plugs and sockets, the backup, the main supply, and other parts of the electrical system to make sure that it is working correctly. Home inspectors also check your home's water system thoroughly. They make sure that the pipes aren't faulty, there is no clogging, the heating system is working correctly, and there is no damage in the storage units, if any. Both the electrical and water systems cause a lot of harm to the house if damaged. And cost a lot for their repair. Hence, it is always better to hire a professional home inspector to avoid such disasters.
Is hiring a home inspector costly?
Hiring a professional home will only cost you a few hundred dollars, depending on where you live. However, they could help you avoid defective dwellings, which would've commanded you thousands of dollars in repair had you not sought out their help. 
Buying property is crucial, challenging, and intimidating for many. It is a considerable investment, and that's why many only do it once a lifetime. No wonder people want to make this decision the best one of their lives. Hence, it might bear your best fruits if you hire a home inspector and let them do what they are best at doing.