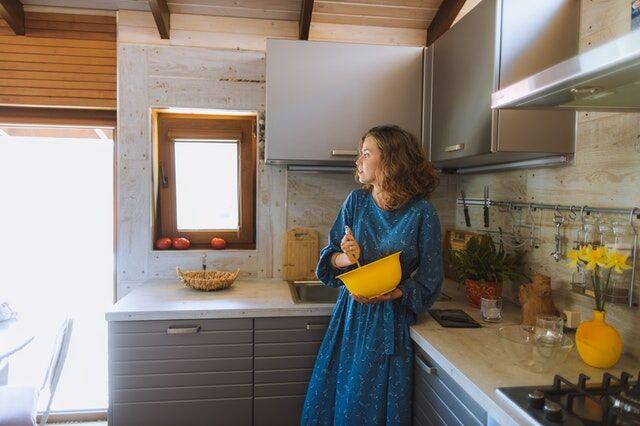 The kitchen is arguably the essential room in the house and can never be overrated. It has become a common occurrence for homeowners to spend above the odds to get a kitchen that they love and suits the lifestyle needs of their family. Times have changed, and as modern manufacturing techniques and available products change and improve, it is now possible to get a great kitchen at a great price.
No longer does it need to be an off-the-shelf set of cupboards, cabinets, and cooker where the surfaces are at a set height and the cupboards only open in a particular direction. The current options out there will allow you and your family to go with an affordable but bespoke option.
A great kitchen
If you're looking for a great kitchen, and who isn't, then the ultimate is to go bespoke. Having the room designed around your needs and your family's lifestyle choices is the best way to get a modern kitchen in tune with your home and your needs. What was the privilege of the rich and famous is now available for all online? From the smallest kitchen to a walk-in, an open-plan kitchen comes dining room; it is all available in materials, colors, and a style that can be unique to you and your house.
The best way to achieve this is to spend some quality time searching the internet and then using the current technology to visit some of the kitchens on show, either virtually or open and physically see a few show kitchens. Being able to walk through an actual kitchen, touch and feel the countertops and test the cabinets or draws is a pertinent aspect of getting a great kitchen.
A great price
The current state of design technology allows you to get a free no-obligation design for your kitchen that can be sent directly to you. Either by using the various free design apps available or by consulting online with a professional and then using the many firms that offer a free design service. In the past, a considerable component of the cost of your kitchen would've been the design and consultations around your needs. This can now be done online and without so much as speaking to someone. Do your research and find the software that will help you get what you want at a fraction of the price—measured to fit both space and your needs. 
Further savings can then be made by fitting this bespoke kitchen yourself. These are still DIY kitchens in that you will need to put it together and install, which takes a lot off the final price of the kitchen. This means that kitchens are now more affordable. The level of craft and the bespoke nature of the design will surpass most of what you have seen out there. 
The concept of bespoke, one-off design has become more popular in the design and building sphere. UK homes may have a reputation for looking quite similar on the outside, but the inside is where your creativity can be released and serve to make your house a home.