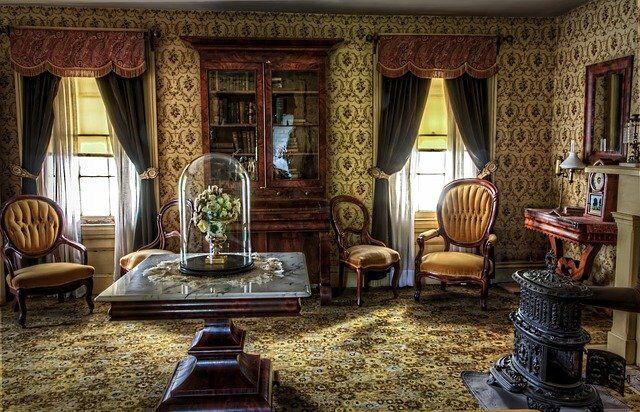 There are two moments in your life when you have the task of making important decisions that will impact the way you live for years to come: the moment you get a new house and the moment you decide to re-decorate it. If you are re-doing your house interior, then chances are you want your home to reflect the lifestyle you want to live. 
Things to Consider
This will be an enormous task, so before you decide to re-decorate your house, you need to think about the following: 
Do you have enough space: Once the redesign begins, will you have enough space to use your home without disturbance, or will you need to make preparations?
Do you need to re-decorate: Are things fine the way they are, or do you need to change your entire house? Instead, you could change some of the more well-used rooms to bring them more in line with your style.
Are you going to do it all yourself: Or will you hire a professional. There are pros and cons to each choice.
What is your budget: This will be a huge deciding factor in what you can do. Nevertheless, even if your budget is low, there are still some exciting workarounds.
What time of year will you begin: Another essential factor in how you will proceed will be what time of year you choose. The summer is the best option, but this might always be possible depending on where you live.
How long will it take: As with your cost budget, you should budget in the length of time you expect it to take. To be safe, you can add on a bit extra, but wherever possible, you need to try to stay within the deadline you have given yourself to avoid cost overruns. 
In the process of making that decision, you will have to ask yourself three questions:  
1. What Style Are You Going For? 
Choosing a house style is an essential process since it shapes the overall look of the house. As a homeowner, it's your job to select the design of your home that best fits your tastes. After all, you're taking on the task of buying a house. It's a big decision, and you want to be sure you make the right one. Unfortunately, there is no shortage of options when it comes to styles.
2. In What Ways Could The Redesign Reflect Your Interests?
If you are an avid reader, for example, your redesign could create lots of new spaces that you can hide away while reading. On the other hand, if you work online, you might consider setting up lots of power sockets around the house to charge up your devices. 
3. How Much Are You Willing To Spend? 
The best way to achieve satisfaction from the new interior design is not to overspend. If you have a larger budget, you should try not to overspend where possible because sometimes less is more. Conversely, if your budget is low and you worry that you won't get everything done, you'll find plenty of exciting things to do that will save you money.
Make a Plan
Many people in life fail because they do not have a plan. They try to do everything by instinct and don't think about what they are doing. Remodeling your home's interior is no different. Creating a plan will ensure that the process runs smoothly and the result will be as you wanted it. Your goal should be flexible and allow for unforeseen changes, but you should try to stick to it as best as possible.
Decide What Your Style Is
It can be challenging to determine what your style is, or even if you have one. Many times people don't know for sure what makes them unique. However, the best way to determine your style is to take time to figure out what makes you unique and what's special about your personality. Once you identify your style, you can determine how to express it and make it clear to others. Your home will be your canvas.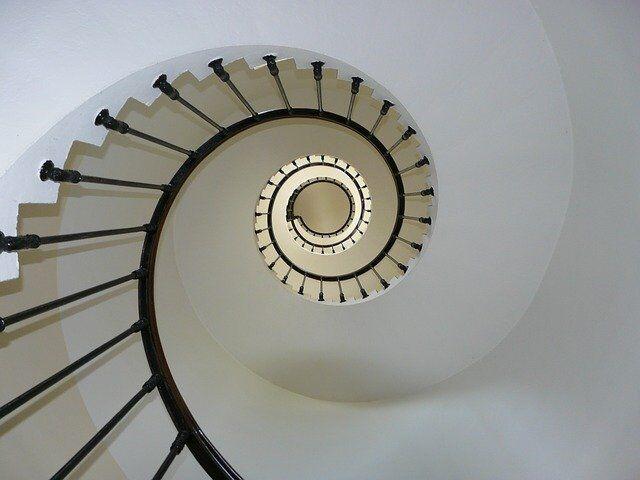 Identify Your Dislikes
Once you are sure about what your style is, you should move on to what your style isn't. This may sound easy, but you will discover things you had never considered when you think deeply about it. For example, your homie may already have a specific design feature that you think you might keep. If you spend some time on this, you'll lose less time on the actual redesign. Even so, when you think about it more closely, you realize that in the end, you have never really liked it.
Make Space Work For You
You don't need to go knocking down walls or creating new partitions all over the palace. Instead, you can use the space that you have and work around it. Of course, there might be times when this is not possible, and to get what you are after, some maintenance is required. The best solution to maximizing space is, however, to utilize what is already available.
Organize Your Space Efficiently
Moving on from the previous point, you can use this opportunity to create a more organized home. Interior design is more than the style and decoration; it is the efficient use of space. Therefore, you can consider hiring a carpenter to build custom-made cupboards and seating that will fit into dead spaces around the house. For example, you could have a custom seat made that fits perfectly into the area next to your fireplace. If you want to go the extra mile, you could also include storage underneath the seat.
Start With The Basics
It can be overwhelming when you attempt to develop a new style, but it needn't be. You can begin by thinking about the basics, such as the flooring, and leave the flourishes like buying skirting board to match the doors later in the redesign. By making it more straightforward in the initial phases, you can keep your mind clutter-free when the more difficult decisions come later.
Sample Your Paint Before Using It 
If you're going to paint your home, it's a good idea to sample the colors before you paint them on. By testing your paint, you can determine if the color is suitable for what you want it to be. If it's not, there's no need to waste money on a color that no one will like. And if it is, you can save yourself a lot of time and money by avoiding the trouble of having to repaint later. Moreover, there is another aspect to this point. Dry paint often looks different to wet, and the surfaces you paint it onto will further change the look. Therefore you should apply small amounts first and let it dry before examining it and making a decision.
Combine High And Low Price Points
The beauty of creating an interior design to your taste is that you don't have to stick to one particular style or quality. Even the humblest family heirloom can take pride in place next to an expensive item of artwork. The key is to mix and match where it makes sense, and if something is of personal value to you, you should work around it.
Be Careful When It Comes To Trends
Quite simply, what might be all the rage nowadays, could end up aging very severely in a decade. You should follow styles that are timeless and have lasted over the years. There are plenty of online resources you can check to get ideas. You can even visit art museums and other similar locations to see if inspiration strikes.
It's All About Proportion
There is an endless amount of information about interior design out there, but there are many secrets regarding proportion. Proportion is a term that describes the relationship between the sizes of elements in an interior design. The critical thing to remember is that a balance of proportions within each room will increase your design's effectiveness and aesthetic appeal.
Mix The Old With The New
When it comes to interior design, you can apply the same aesthetic to old and new homes alike. While the goal is to make the room look as fresh and modern as possible, some of the old-world charm and charm of a genuinely vintage room cannot be erased. So consider past successes while also focusing on the future when taking on a new look.
Don't Forget The Accessories.
In addition to improving your home's appearance, the right choice can also create the illusion of more space by, for example, placing a mirror on the wall. The key to finding the right accessories can be as simple as the color you pick for your walls. You can either use supplements to complement or contrast a color depending on the look you're going for.
Interior design is essential because it helps create a great environment in a healthy house for everyone to live in. In addition, it creates a feeling of comfort, warmth, and beauty.