The look and design of our homes are direct extensions of our likes, desires and tastes.  It starts with the initial floor plan of our homes, how many stories, number of rooms, color of paint, porches and more.  When it comes to our homes the smallest detail can be just as important as the most obvious feature.  One of the features that most people overlook, though, is the look and feel of the garage doors.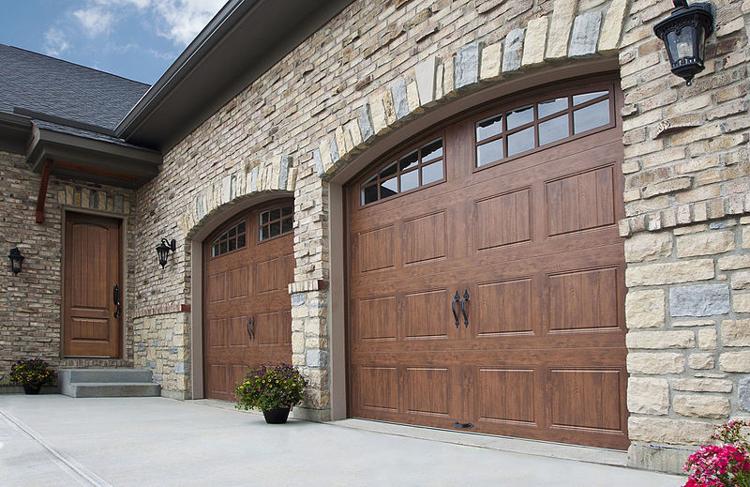 The garage door is possibly one of the most inconspicuous parts of our homes but yet it takes up almost a third of the house space.  True, there are garage doors that can be hidden on the side, but in most areas it is front and center.  Those that use companies like A1 Garage door service & repair in Kansas City MO state that their ability to customize their front doors and get the door of their dreams on a budget was their greatest investment.
Design
The first thing that a homeowner will want to take into consideration is the overall design of the garage door.  In typical homes we will have the standard white door with panels that are solid.  This is a standard door that doesn't give a lot of extra interest or personality to the home, however, will fit the bill.
When choosing a design, you want something that complements the house.  You don't want something that looks like the garage door is a face looking back at you or is something that just doesn't work.  You want a design that complements the house and blends in.
Windows, opening style and functionality
For those trying to decide on the type of door to purchase, here are three components that you should keep in consideration.  The first is windows.  Depending on how much light you may want to have in your garage as well as the activity in your area, you may want to opt in or out of more windows.  Typically when windows are installed in a garage door, they are in the top most panel.  This is done for safety, light entry and look.
The second is your opening style.  Typically, garage doors will open by pulling them up and by pulling them down to close.  And finally, you want functionality.  The two types will be the manual door and the other will be the electronic garage door opener.
Creating your budget
When it comes to your budget you want to really consider long term costs.  You want to find the best door that will last a long time, will not need a lot of upkeep and what will be needed if parts need to be replaced.  Typically, it is a good idea to spend a little more on the front end to ensure that you get the highest quality product possible to avoid future expenses.
Finally, do what you feel is right.  The garage door may not seem like a large investment, but it will be something that is used on a daily basis.  It should be considered a high-end purchase and something that is an investment.  Consider cutting your budget on another area of your home or postponing a project until a later date.  You want to have a door that stands up to time and looks great.