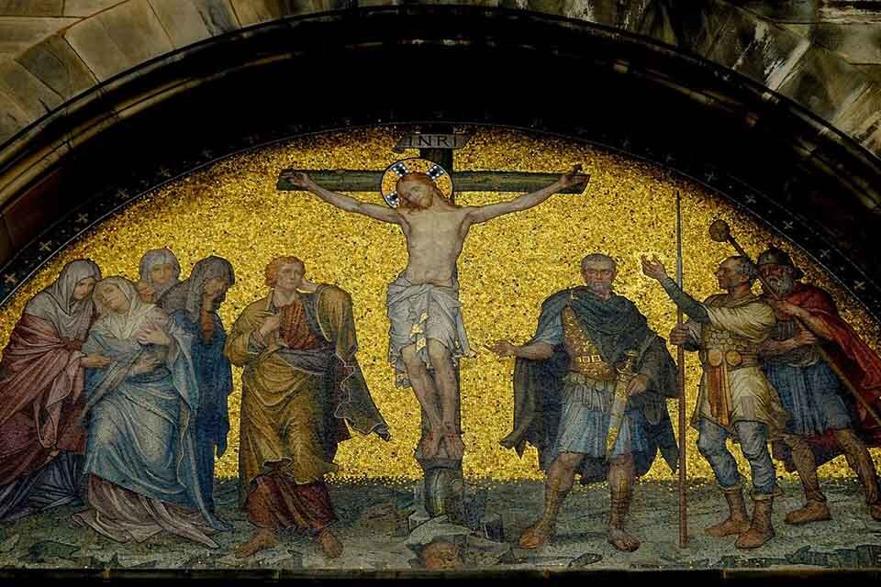 Apart from being comfortable, your home should be a haven where you will keep calm, relax, and focus. If your faith is what keeps you healthy and grounded, then it makes sense to integrate it in decorating the interiors of your home. This article lists down some religious home decorating ideas from the experts.
Oversized Wall Art
One of the primary things you can do to integrate religion in your home decoration is to create a feature wall through oversized wall art. For instance, in your dining area, you can leverage a wallpaper that features Jesus with his disciples having the last supper in one of the room walls. There is also the option for you to install a wallpaper that features Jesus tending to a flock of sheep in one of the walls in your living room where your main couch will lean against.
When it comes to your bedroom, you can try painting details in your wall that simulates light shining from heaven. You can also install a custom religious artwork on top of your headboard that either showcase the sunrise at Mt Calvary or angels coming down from heaven to create a feature wall. You can also leverage these oversized wall arts in your study. The key is in making your feature wall the focal point of the room, minimizing all other unnecessary decors to ensure that your room will still be peaceful rather than too busy or cramped.
Wall Sticker Quotes
Another way to religiously decorate your home is by using wall sticker quotes that feature your favorite bible verses. The great thing about this is that it is aesthetically pleasing and serves as a constant reminder of your faith. You can either stick the poem on the wall above the headboard of your bed or the wall right across your table in the study room, where you will be able to see it immediately. 
When it comes to wall stickers, you have the option of going for ones that prove to be sticky enough but can be easily removed as necessary. It will allow you to take out the verse currently on the wall if you want to update it with another one that is more appropriate for your current situation. In this case, you will not be limited to a single wall art design.
Divine Ornaments
Apart from wall art pieces, you can also use divine ornaments to integrate religion into your home decoration. For example, the next time you go to flea markets or religious stores, look for a bookshelf made from cherubs and angels to guard the books that hold your faith. You can also consider looking for a lampshade accentuated by religious symbols such as the Holy Trinity. There is also the option for you to use picture frames that affirm your faith and a futuristic hologram light that features Jesus.
Faith-Affirming Cushions
Aside from ornaments, you can also use faith-affirming cushions in the throw pillows adorning your couch or on your bedding. The great thing about this is that you can sew the cushions yourself and have them custom made according to your preference, mainly if arts and crafts are your hobbies. It can be as simple as a heart stating that Jesus loves you or as intricate as the image of the Holy Family. You can even make the cushions in theme with certain seasons such as Christmas.
Monastic Furniture
Finally, there is also the option for you to use monastic furniture such as refectory tables. More often than not, these are massive wood table tops that are connected by trestles. It can work well regardless of whether you have a traditional or a contemporary interior design because of its overall look. Usually, you will find this kind of furniture in antique shops or have them custom built by reputable wood crafters.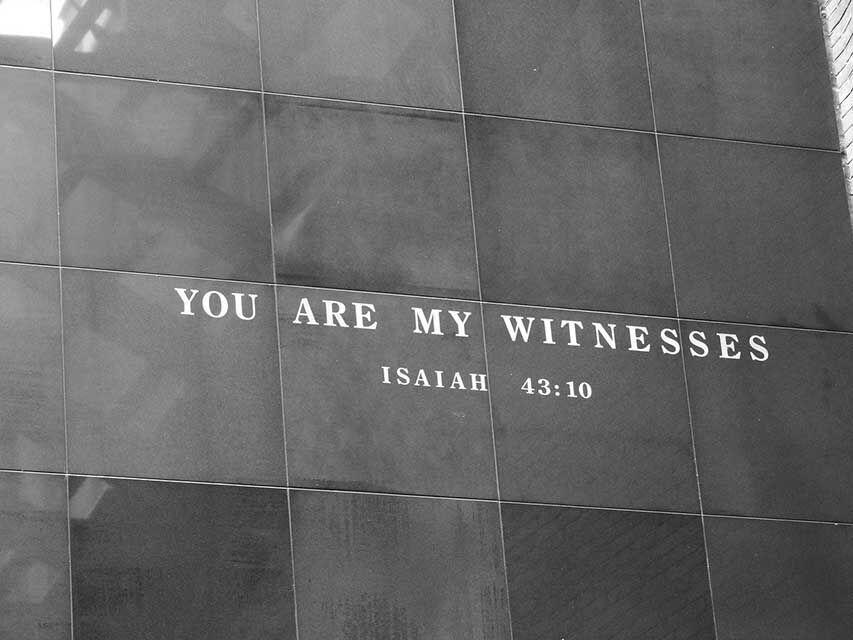 There are several ways on how you will be able to decorate your home religiously. One of the most viable means to do so is to create a feature wall decorated with your favorite quote or religious scene. There is also the option for you to use divine ornament, faith-affirming cushions, as well as monastic furniture to keep your space spiritual. All these are geared towards ensuring that you achieve the religious look you want for your home, mainly if it is the primary thing that keeps you going and moving forward.