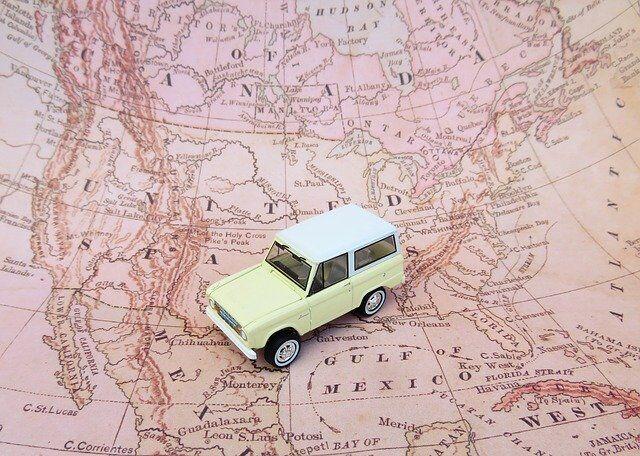 Preparing for a coast-to-coast road trip across the U.S. might be the most nerve-racking travel endeavor you will ever do, but given the diverse sights and experiences the different states and cities have to offer, it could also be the most worthwhile road trip you will ever take.
To minimize the anxiety of going on or organizing such an intense trip, planning ahead is essential. Here is a step-by-step guide to planning a stress-free coast-to-coast American road trip.
1.     Pick your route 
There are dozens of different routes you can take for a classic road trip, each one offering unique destinations and landmark sites for you to see. Study each one and pick which route works best for you depending on your starting point and how many days you are planning to hit the road. 
2.     Decide on a timeframe
A coast-to-coast trip with nothing but a few rest stops can be done in 42 hours, but it won't really let you experience or even see a lot of things. If you can, set aside at least six days to make the trip worth your while. A two or three-week journey would be better and will allow you the liberty to stop at your heart's content, may it be to watch must-see musicals you didn't know were on tour, or to stay a few more days in a city you didn't expect to fall in love with.
Be realistic when deciding on your timeline. Account for weather interruptions and other factors that might extend your trip longer than you intended it to be.
3.     Choose your mode of transportation
You can drive your own car or borrow an RV at cost. However, it's difficult to beat the cost-efficiency of renting a charter bus especially if you're organizing the road trip for a big party. Check which options are available for you, then calculate the costs and pick one which would give you the best value for your money.
4.     Account for any special needs your party might have 
If anyone in your group needs a wheelchair or has a chronic condition that requires regular medical attention, prepare the necessary provisions early on. Don't forget to purchase and pack medication for any possible conditions that may arise for any of you, especially gastrointestinal concerns, which may be difficult to address while on the road. 
5.     Narrow down your stops 
There is no way for you to see all of the USA on a single road trip, so you have to be prudent about which stops will make it to your itinerary. The best way to do this is to classify your stops into 'non-negotiables' or those you absolutely must see, and a couple of optional ones, which you are willing to forego to stick on schedule. 
6.     Plan an itinerary you can stick to 
While we're on the topic of planning your itinerary, you truly have to be realistic about your plans and map out a schedule you can keep. Unless you have a full month to spare for this road trip, you won't have a lot of wiggle space if your goal is to see as many landmarks and immerse yourself in as many cultural experiences as you can. 
7.     Book your accommodations 
Once you have an itinerary, you can plan your accommodations and book all of them beforehand. Do not leave anything to chance -- the last thing you want is to end up hostel-hopping when you're already tired from a long day's ride. This is especially important if you're going on peak months as most accommodations will have been booked months ahead.
8.     Prepare your budget 
Now that you've picked your transportation choice, accommodations, and stops, you can already calculate how much you're going to need for this trip of a lifetime. Make sure you allocate some funds for emergency situations and other leisure activities you might encounter along the way. It will be hard to enjoy your trip when you're constantly calculating costs and making mental currency conversions (if coming from another country.) Have enough budget for a comfortable experience, or postpone your trip until you have saved more.
9.     Manage your expectations 
As with any other endeavor, not everything will go according to plan no matter how diligently you plan your trip. Be flexible and open to last-minute changes, and prepare yourself mentally to be able to take every curveball in stride. 
10.  Have fun
Remember that the goal is to absolutely have fun. This should start from the moment you start planning the trip. Try not to stress out too much and focus on having the absolute best time. 
To wrap up, we hope this article gave you a comprehensive-enough strategy on how best to plan your dream road trip across the U.S. Have a safe and awesome adventure!