TCL has been one big competitor of LG and Samsung because of its amazing display screens. Now, it is trying to enter the smartphone field and has done it successfully with TCL 10L and TCL 10 Pro. These models are gaining quite some popularity throughout Europe, USA and Australia. The cost of TCL 10 Pro is towards the higher side at $450. It is known for its amazing camera set-up and good display. Then you have TCL 10L, which is available at $250 bucks and also known for great front and rear cameras, and amazing display. Both these options are quite good, to say the least. But, going through their features will help you make the best choice over here.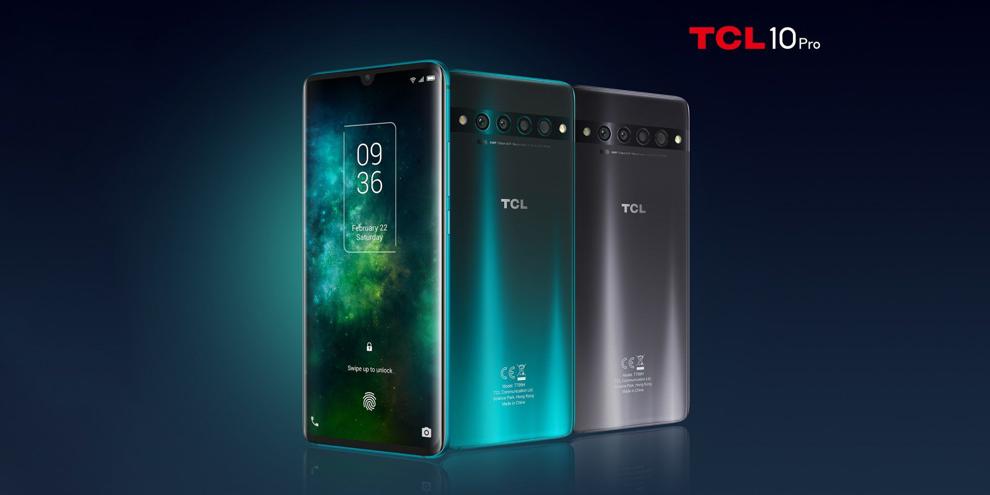 The hardware of TCL 10 Pro:
When it comes with TCL 10 Pro hardware, it seems to be quite interesting. The outside is pretty good to hold and has an amazing, nice build quality. It has a glass sandwich with an aluminium body. The front comprises of 6.47 inches of AMOLED and FHD Display. You will also notice small teardrop notch too. The display has an in-display fingerprint scanner, just under it. So, it is not too fast or accurate all the time. The sensor of this phone seems pretty similar to that of OnePlus 6T.
The back of this phone is amazing as well with a matte grey gradient and a bar, going through the top quarter of the phone. The bar comprises of dual flash setup and quad-camera. It has a distinct look with L shaped quad-camera layouts.
The inside of this phone has Qualcomm Snapdragon 675 along with Adreno 612. It has 128GB in-built storage capability and 6GB of the LPDDR4x RAM. Then you can't ignore the beauty of its 4500 battery life and headphone jack, to complete the pack.
At the rate, this product is pretty much a great deal to consider. With multiple software updates upon its way, you can improve this smartphone's functionality in no time. Even with the promising Snapdragon of 675, the phone feels not just snappy but fast too. 
The battery will get charged with 18W quick charge 3.0. The charging point might not be too fast, but it is also not too slow. It takes a little bit over an hour to complete charging. The battery life is pretty amazing, and it depends on how much you are using the phone. 
Now for the TCL 10L:
Once you are through with the Pro version, it is time to shift your gaze towards the TCL 10L sector. The features this phone has been pretty interesting too. When compared to the Pro section, the build quality is not that impressive. The display has glass as its main component, and the back is that of plastic. It comprises of 6.53 inches of LCD and FHD display and with punch hole camera. You cannot find an in-display fingerprint sensor with this phone, which is a bummer, but it does have a capacitive scanner right at the back of the model. The back's top portion will have a dual flash and quad-camera setup.
Now, when compared to the rate of $250, the internal of this phone is pretty solid. It comprises of Adreno 610 and Snapdragon 665. It even has eMMC storage of 64GB and 6GB of LPDDR4x RAM. In case of the battery, TCL Pro 10 will be taking the cake as this one has 4000 mAh battery. It even has a headphone jack within the field. When thinking about the price, these features are way too good in a smartphone.
The outstanding battery quality of this phone is one to watch out for. This 4000 mAh battery comes with no fast charging option, but it is fine nevertheless. The battery power is amazing because of its LCD panel and with Snapdragon 665. For a price so low, this phone is a sure win for many.
Go for the right choice:
Checking out these options will clearly show you the interior and exterior values of TCL 10L and 10 Pro. Now, making the right choice is completely your personal call. However, it is requested to go through all the possible characteristics and then make the final call over here, to avoid wasting your money.