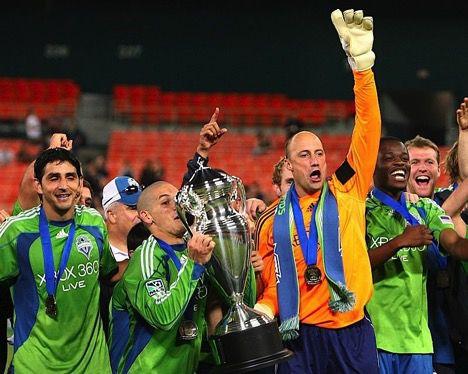 Major League Soccer is back. That's a fact, and that's also the name of the tournament that will relaunch a season that was put on hiatus by the COVID-19 pandemic.
The MLS Is Back Tournament is slated to begin July 8 at Disney's ESPN Wide World Of Sports complex in Orlando, Fla. Set up similar to the method by which a World Cup final is contested, the league's 26 teams have been divided into six separate groups.
Each team will play three group stage matches to determine which clubs will advance to the knockout rounds of the competition. The top two teams from each group, plus the four best third-place teams, will move on to the round of 16.
Which among these 26 teams should you be backing to still be in the MLS Is Back Tournament when the event gets to these single-elimination playoff rounds? Is there a so-called group of death as seems to be assembled via every World Cup draw?
Let's break down each of the groups and determine where the smart money will be going to get the best MLS odds for this event.
Group A - Eastern Conference
Teams - Chicago Fire, Inter Miami FC, Nashville SC, New York City FC, Orlando City, Philadelphia Union.
Perhaps the biggest match in this group takes place on July 9 when the Union and New York City FC go head to head. The winner of that match will also be favored to top the group. In league play, New York City FC has won four in a row from Philly.
This is the most crowded group. All other groups house just four teams.
Even though the stadium will be bereft of fans, will Orlando City derive any advantage from being in familiar surroundings? The winner of the July 8 match between Inter Miami and Orlando City could be well-positioned to grab a third-place playoff berth.
Picks to advance: New York City FC, Philadelphia Union, Orlando City.
Group B - Western Conference
Teams - FC Dallas, San Jose Earthquakes, Seattle Sounders, Vancouver Whitecaps.
Seattle have won two of the past four MLS Cup titles and played in three of the last four MLS Cup finals. Their status as a playoff-hardened success story makes the Sounders the runaway favorites to win this grouping.
Second spot belonged to FC Dallas until the team was ravaged by COVID-19 positive tests. FC Dallas gave Seattle all it could handle last season, going 2-1-1 in four matches but that was with a full squad available for duty.
Even with those personnel losses, Dallas might still be a better squad than either the Whitecaps or Earthquakes.
Picks to advance: Seattle Sounders, FC Dallas.
Group C - Eastern Conference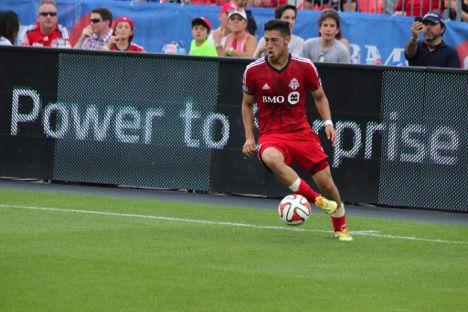 Teams - DC United, Montreal Impact, New England Revolution, Toronto FC.
Toronto FC has played in three of the last four MLS Cup finals, winning once. But that experience will make the squad from the GTA a lock to advance.
Montreal won the Canadian Championship in 2019, so the Impact also know about winning in a tournament format. Montreal coach Thierry Henry understands succinctly what it takes to advance through a World Cup-style format.
Equipped with a potent offense, the Revolution are solid enough to grab one of the third-place opportunities.
Picks to advance: Toronto FC, Montreal Impact. New England Revolution.
Group D - Western Conference
Teams - Colorado Rapids, Minnesota United, Real Salt Lake, Sporting Kansas City.
There's no super team in this bunch but real balance from top to bottom.
Sporting Kansas City could prove to be a solid value bet in this tournament, based on the manner in which the squad started the abbreviated 2020 MLS campaign. Sporting KC opened 2-0 and outscored the opposition 7-1.
Minnesota and Colorado figure to battle it out for the guaranteed second spot in the knockout round from this group. Both were off to 2-0 starts when the 2020 season was brought to a halt.
Real Salt Lake opened the 2020 season 0-0-2, so there isn't a side among these four that's tasted defeat yet this year.
Picks to advance: Sporting Kansas City, Minnesota United.
Group E - Eastern Conference
Teams - Atlanta United, Columbus Crew, FC Cincinnati, New York Red Bulls.
The Crew can do it at both ends. Columbus play good defense and the Crew beefed up their scoring punch in the offseason. Columbus added much-needed offensive skill in the likes of Fanendo Adi and Lucas Zelarayan, along with veteran midfielder Darlington Nagbe.
Normally, Atlanta United would be a lock to come out on top of this group. But they'll be without ace striker Jose Martinez. He tore his right ACL earlier this season in a game against Nashville SC.
Both the Red Bulls and FC Cincinnati entered major rebuilds after last season, so Atlanta still seems a solid bet to advance.
Picks to advance: Columbus Crew, Atlanta United.
Group F - Western Conference
Teams - Houston Dynamo, Los Angeles FC, Los Angeles Galaxy, Portland Timbers.
Here's your group of death. LAFC is the reigning Supporters' Shield winners. The Timbers were 2015 MLS Cup champs and 2018 finalists. The Galaxy are the Galaxy and the Dynamo are always a handful for opponents.
LAFC and the Timbers will go through. The Galaxy are finding out if there's life after Zlatan Ibrahimovic and if his replacement Chicarito is talented enough to fill the void.
Picks to advance: Los Angeles FC, Portland Timbers, Los Angeles Galaxy.