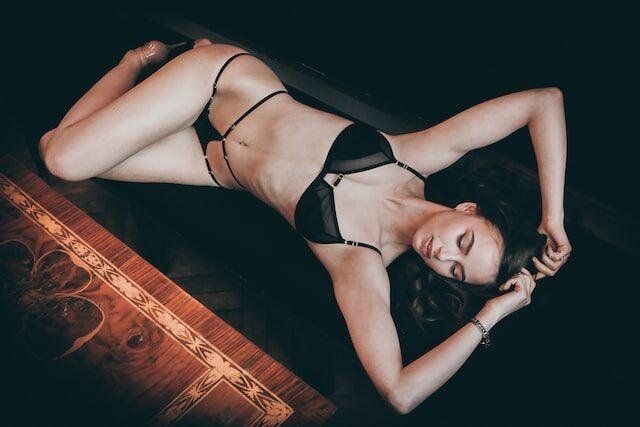 While they may be a tried and true underwear staple, let's face it: bras aren't always the most comfortable. From padding that pops out in all the wrong places to uncomfortable underwire that jams into your skin, comfort might not be the first thing that comes to mind when you think of bras. What if an underwear alternative gave you the support of the bra and the comfort you long for? Well, look no further because bralettes have entered the chat! A bralette is a softer, lighter-weight undergarment that helps give your breasts a boost without the need for underwire or padding. If you're new to bralettes, you might be wondering in what ways they differ from bras and what different styles are out there. And you're in luck! We've got answers to all your burning bralette questions below.  
Bralettes vs. Bras: What's the Difference? 
Bralettes and bras are similar in style but have some essential differences that separate them. As mentioned above, bras typically have a form of underwire in them to add extra support to the breasts. Bralettes usually come free of wire and, in most cases, are free of padding. As such, bralettes provide a lighter form of support than bras, making them a more comfortable option to go about your day or relax in. For those with larger busts who require more approval from their undergarments, longline bralettes make up for the lack of wire with a longer fabric bodice that helps increase lift while still looking great. 
Popular Bralette Styles
Just like bras, bralettes come in various styles and fabrics, making them versatile undergarments to wear. 
Triangle Bralette
Similar to bikini tops, triangle bralettes have two triangle-shaped cups supported by a fabric band. Triangle bralettes are great to wear under t-shirts, sleep, or lounge around the house. The triangle style makes them perfect to pair with dresses or blouses with a v-neck cut. 
Scoop Bralette
Scoop bralettes support the bust with a bandeau-style fabric layer with a scoop neckline. Scoop bralettes are similar to sports bras, given their higher neckline. As such, they tend to offer more coverage than other bralettes. 
Plunge Bralette
Plunge bralettes offer a low neckline and are ideal for pairing dresses and tops with a plunging neckline. They're also great for those looking for a more revealing neckline than the scoop or triangle bralettes. 
Popular Bralette Fabrics
Just like bras, bralettes come in a wide array of fabrics that you can choose from to suit any look or mood. If comfort is top on your list of bralette must-haves, then a cotton or rayon blend fabric bralette might be right for you. If you're looking for something more delicate, you could opt for a bralette with mesh or lace fabric. Another popular type of bralette fabric is ribbed knit blend fabric, which adds texture while maintaining comfort. 
In addition to the number of great fabrics to choose from, bralettes also come in a wide variety of patterns and colors, so you can easily find one that suits your style perfectly. You could go with a nude or black hue if you prefer an understated bralette. On the other hand, if your motto is "the bolder, the better," you could opt for a rainbow pattern or a vibrant graphic print. Or, if you're a fan of neutrals and bold hues, you could go with both! The more bralettes in your closet, the better.
How to Style a Bralette
While bralettes are technically considered underwear, that doesn't mean they have to stay hidden! Many people enjoy styling their bralettes as tops, as they have a more stylish and less functional appearance than a regular bra. For instance, they're perfect for a hot day: for some summer fun, throw on a bralette as a top to wear while you lounge in the park with your pals. Additionally, many wear longline bralettes as they would a regular crop top. Don't be afraid to let the world see your bralette bliss. 
Live Your Best Bralette Life
In conclusion, bralettes are a great alternative to traditional bras that offer lightweight support with a dose of added comfort. They're the perfect option for those tired of dealing with hefty underwire and padding and want an undergarment that they can go about their day in and relax in as well. Instead of throwing off your bra the minute you enter the door, and you'll be comfy all day long in a bralette. On top of their comfort, bralettes come in various styles and fabrics, giving you endless options when deciding which bralettes to add to your wardrobe. Which type of bralette do you think is best?