The Best 21st Birthday Party Ideas
Your 21st birthday is a milestone you'll never forget, so you'll want to celebrate it in the most perfect way. Discover the best 21st birthday party ideas here.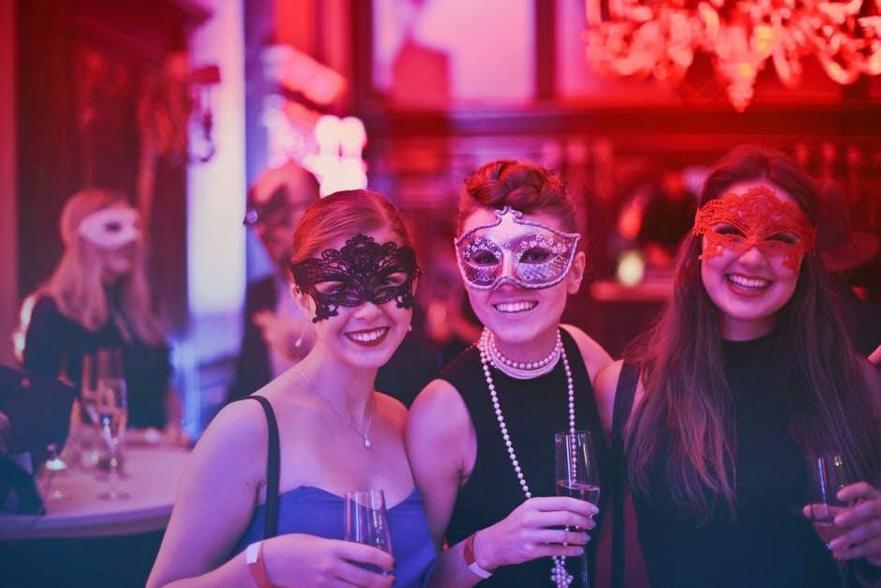 Your 21st birthday is something you've probably been looking forward to for years. There are so many fun advantages of turning 21 and having a huge bash is the best way to start celebrating. 
If you and your friends are all around the same age, then you may be having trouble coming up with unique and original ideas since you will all be celebrating your birthdays. But there are plenty of fun and different ways you can celebrate your big day. 
Keep reading for our guide on the best 21st birthday party ideas. 
21st Birthday Bunch
The best way you can start off your 21st birthday is by going out with your friends and family to brunch. Reserve a table at the best brunch spot in town for a daytime birthday celebration. This is an awesome and unique way to celebrate and will make you seem more mature and ready for more. 
As a 21-year-old you can take advantage of bottomless mimosas that are usually an awesome feature at a brunch place. Make sure to dress in your best brunch outfit and take tons of photos so you can have lots of memories of your 21st Birthday Brunch. 
Head Over to Sin City
Celebrating your 21st birthday in Las Vegas, Nevada is an awesome and fun idea. Try to save up money and make plans in advance so you and your friends can get ready for the trip.  Going to Las Vegas is a usual tradition for some people and it can be an awesome weekend for you and your friends. 
You can spend your time enjoying buffets, nightclubs, fancy accommodations, casinos, and even do some serious shopping. Las Vegas is a wild place so make sure to do some research so you know exactly what you want to do. Remember to try and wear comfy shoes because you will be walking and dancing a lot during a night out in Las Vegas. 
Go on a Cruise
An awesome way to celebrate your 21st birthday is to go on a cruise with your closet friends and family. There are plenty of different types of cruises that can last a day, weekend, a week, or even longer so you will be sure to find the perfect cruise for you. 
What's the best way to get to the port for your cruise to take off? A limo! If you're in Seattle for your cruise, then you should look into hiring a cruise limo for transportation. You'll look and feel fancy arriving at the cruise in an awesome limo. This is the perfect way to celebrate turning 21. Limo Find is the best and easiest way to find a limo. 
Win Prizes at an Arcade
Arcades aren't just for kids anymore so spend your 21st birthday trying to win prizes with your friends. Over the years, new arcades have been opening that are geared more towards adults. This means you can spend the night playing arcade games, shooting pool, watching sports, eating delicious finger foods, and trying new alcoholic drinks. 
Celebrating your 21st birthday at an arcade will be a blast for you and your friends. Try to win as many tickets as possible and then get a shot glass as a prize so you can always remember your 21st birthday. 
Zip-Lining
For some people, turning 21 isn't just about being able to drink but you may want to have a new experience. Zip-lining is something unique and exciting that you and your friends can try for the first time. Sometimes zip-lining becomes a gateway to skydiving or bungee jumping if you like a real thrill. 
Zip-lines will take one person down a long wire usually over a forest so you can see some good scenery. It is a fun and exciting event that you and your friends will have great memories of. 
Vineyard Tasting and Tour
Another fun and mature way to celebrate your 21st birthday is by heading to a vineyard for a tour and to taste some delicious wines. Going on a wine tasting is a great way to spend time with your friends and they are usually relatively inexpensive. You will be spending several hours tasting unique and delicious wines together. 
Our number one tip is to have a decent-sized meal before heading to the vineyard as most do not serve food and you will be trying a lot of different wines. This is an awesome way to figure out what kinds of wines you enjoy drinking and start to develop your palette. 
Gamble at a Casino
If you don't want to go all the way to Las Vegas to gamble for your 21st birthday, then bring you and your friends to a casino that is closer to you. Lots of casinos require you to be 21 to enter so this may be a whole new experience for you. You can spend the night trying to win some money and try new alcoholic drinks. 
Sometimes your local casino could be a bit rather away than down the road. Pack your friends in the car and go on a fun little road trip. You can stop, get snacks, and take fun pictures along the way. 
There are also lots of casinos that will give you free alcohol while you gamble. This is a technique they use to get more people playing but you should take advantage of it! If you do want to gamble for your 21st birthday, then make sure to set a budget for yourself and don't spend more than you can afford. No one wants to go bankrupt for their 21s birthday! 
The Best 21st Birthday Party Ideas
When it comes to celebrating your 21st birthday you need to think about what would make it special for you. If you're excited about getting to legally drink, then do something related to drinking. But if you're just looking forward to being one year older, then do something fun and unique that you've never done before. 
If you enjoyed our 21st birthday party ideas, then leave us a comment below and tell us what your favorite idea is.