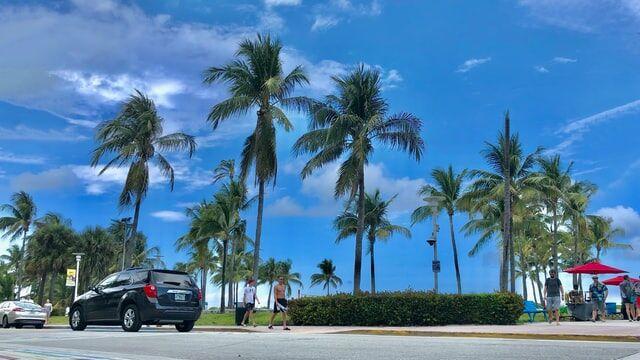 The up-and-coming areas are the places with affordable homes today but which have the potential to increase in value in the future. 
But you cannot be 100 percent sure. However, considering several factors, you can move to a trendy, upcoming place. Consider places with young professionals, families, and to some extent, retirees. 
The good thing is that irrespective of your budget, there is a home for you in any of the select up and coming places in the USA. As Joseph Taylor, owner of PDX Renovations says, "There is no one-size-fit-all home. The cost of living and the job market are the top driving factors for people looking to move to a new place."
1. Cambridge, Massachusetts
Cambridge, Massachusetts, is one of the best places to live in the USA. The real estate market outlook for 2023 shows three of its neighborhoods - The Port, Riverside, and Cambridgeport as some of the best places to live in.  
Cambridge is the choice for everyone, including young professionals, families, and retirees. 
Due to its world-class universities, the high education rate of Cambridge makes it attractive to young professionals. 
2. Brownsville in Texas
This is ranked top as one of the Cheap, upcoming neighborhoods to live in by Niche. It has risen steadily in the rankings of cheap places to live in, and it was ranked at positions six, three, and one in 2021, 2022, and 2023 in that order. 
To buy a home in Brownsville, the average price is $235,000. For renting, the average cost starts at $800. 
3. Hickory in North Carolina
The median home cost in Hickory is $161,000, while the median monthly rent is $708. These are below the national average, and the place is a favorite for families, retirees, and, lately, even young professionals. 
The weather is excellent, and many outdoor activities like kayaking, canoeing, hiking, and biking.
4. Fort Wayne in Indiana
Fort Wayne has a nice suburban experience, full of school, work, and recreation options. There are families, young professionals, and retirees in the bustling metropolitan. 
This is a good place to live if you have a young family or intend to start one soon. 
Regarding the weather, you will experience the four seasons, but fall is warm enough for outdoor activities. Spring can be rainy, and the summers are hot.  
The median home cost is way below the national average at $155,300. 
5. Green Bay in Wisconsin
On average, homes cost $181,700, while the median monthly rent is $807. Houses for sale are relatively easy to find and in pretty good shape.   
Green Bay experiences the full four seasons: cold winters, inviting springs, and hot summers. Families can enjoy hiking, cycling, kayaking, cruising, and biking in the summer.
6. Fayetteville in Arkansas
Thriving retail and entrepreneurial opportunities have compelled many people to move to Fayetteville. While this has pushed the cost of buying and renting slightly higher than in previous years, you will still pay below the national average home price. On average, you will pay about $203,150 to buy a home or $868 in monthly rent. 
7. Huntsville in Alabama
Huntsville has affordable home rentals or purchases and is one of the best places to retire. The home buying price is $192,667, while the average rent is $869. The price of utilities and groceries is similar to the national average. 
The U.S. Space & Rocket Center is in Huntsville, where you can learn about U.S. and world space history. Besides space education and displays, families can enjoy many outdoor activities
8. Peoria, Illinois
Peoria's cost of living is lower than the national average. The average buying and monthly rent prices are $126,000 and $776, respectively. 
Summer, fall, and spring offer you good opportunities for biking, hiking, and boating, to name but a few. You can enjoy an abundance of summer and fall festivals. Also, many of the old warehouses have been converted into entertainment centers. 
9. Grand Rapids in Michigan 
With home price averages of $366,979, it is higher than in most similar places. But it is still lower than the national average, and the median monthly rent is $910. 
People living in Grand Rapids spend less than most other cities on groceries, healthcare, and utilities. 
There is much to do outdoors in summer and fall, from biking to boating in Lake Michigan. The most common jobs are distributive, administrative, and manufacturing. 
9. Greenville in South Carolina
Greenville's average home cost is $320,388, and the average monthly rent is $882. The rate of home ownership is more than 60 percent in this metropolis. Condos and apartment complexes are coming up fast as more people move there. 
Conclusion 
The areas have a mixed population, from young professionals to retirees. They provide a perfect opportunity for growth, community culture, and recreation.
Their cost of groceries and utilities is slightly below, at, or above the national average. 
Some of them, such as Peoria in Illinois, are best for starting families because of the low cost of homes.