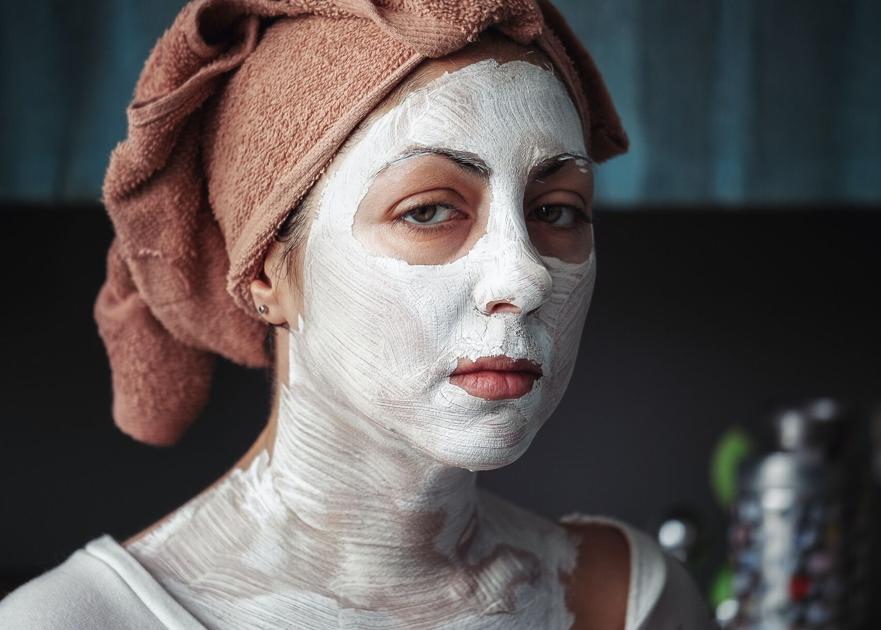 We all know this phenomenon a little too well. Saggy skin is one of the most annoying and useless things that we have to co-exist with as humans- or do we? We all have different stories about how we first noticed our saggy skin. However, one word stands out the most because it has become a universal experience more than anything else. This story involves you and an accidental view of you through the front camera of your phone. Sounds familiar? The good news is you don't have to be stuck with it if you don't want it there. There are many things that you can do to get rid of saggy skin under your chin. 
Exercises
In general, working out is a good idea because it'll help you lose weight, and losing extra weight means getting rid of excess skin all over. However, this is not the kind of exercise that you should be focusing on right now. One of the most straightforward facial exercises that you can do is OO-EE. You have to make these sounds using your mouth as many times as you can every day so that you can stretch the skin and muscles around your mouth and chin area. You can also smile, other than the fact that smiling more helps lift your mood and get rid of extra skin. All you need to do is slowly form a smile, then stretch your lips a smooch as you can. It would be best if you did it repetitively for prominent effects. You can also try the chin exercise, where you pull your lower jaw forward then release it. You should do 10 per day; the idea is to pull on your skin until the saggy chin skin disappears. 
Skin Lift Clinics 
If you want to seek a more professional solution to your problem, then maybe it's time to consider going to a skin lift clinic. One of the best places you can go to for that procedure in Singapore since this country is known for its outstanding beauty and skincare facilities. People in Singapore are very concerned with their skin when it comes to their elasticity, glow, color, etc., and because of the high demand, there's more than one skin lifting clinic in Singapore that you can visit. The facilities there are known to be very professional, which makes things easier for you. Because this means that you only need to show up, request to have your skin lifted, complete the procedure, and that's all to it. 
Masks
There are also a lot of masks that you can make from the comfort of your house. These masks can help with lifting your skin. You also don't need to worry about the ingredients because chances are, you already have the components required. One of the many masks that you can make is coconut oil mixed with baking soda mask. Here's how you do it:
● Get a jar and fill it with ¼ coconut oil.
● Put 3 tbsp of baking soda. 
● Mix the two until you get a nice, thick paste.
● Store it in a jar until you can use it after waking up the next day.  
After washing your face with warm water, apply the paste on your face and neck area. Keep massaging your face for 1-2 minutes and then rinse it off after 10 minutes.  
Ensure that you use cold water and gently pat your face and neck dry. You can do this mask twice a week, and you may stop when you get the results you've been trying to achieve. The only thing you need to do before you create this mask is to make sure with your dermatologist that it's okay for you to use these ingredients.
As you can see, there are a lot of options that you can try if you want to lift your skin. However, it's important to note that saggy skin is normal, especially when we age. It's okay to want to change it or get rid of it, but you need to be careful about the thoughts behind this action. It's necessary to feel acceptance and love towards our bodies even when they're aging. So, when you're doing any of these procedures, make sure that you're doing them with the right intentions in mind. Other than that, you need to pick the process that you're going to commit to carefully. Make sure to do your research before deciding to do the facial exercises or go under surgery.