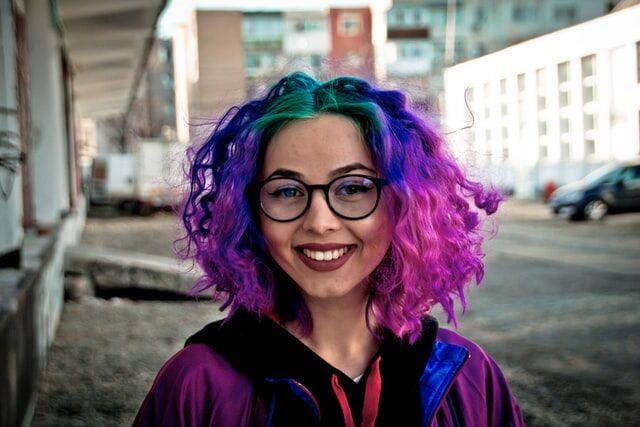 Some people say, 'when you take care of things, the last' -which is pretty much right. Scroll backward your memory and think of all the things you took care of and they did last. The same goes for the hair. If you cut it regularly, wash it, comb it, it will look fantastic all the time and still have that shiny effect like when you were a kid. We have the same situation for hair wigs. Even though they are not part of your body (or technically), they still need grooming and taking care of. This applies especially to the human hair wigs, made of natural human hair, cut from the root, but still cries for a shampoo and a comb to pass it through. To achieve that shiny level on wigs, as you can have on natural hair, you need to read these tips and increase the wig duration.
1. Clean your wig properly
Maintaining good hygiene is obligatory. The hair skin needs its daily wash, but that doesn't exclude washing the wig. Putting it daily on your head, without washing it, is like putting on dirty clothes right after you had a shower. Think about this. Be gentle when you start to wash your wig. A splash of cold water will not help you get rid of the dirt and sweat left on the wig. There is a different technique for different types of a wig. Apply shampoo and start from the ends to the roots, considering that hair is very prone to breakage. After the wash, let it dry and prepare it for wearing.
2. Comb your wig the right way
Avoiding the hair wigs break is easy when you do the ideal combing. There comes a special brush wig to keep your hair wig smooth, effortlessly passing through every unit. Be quite gentle with some types that happen to be very sensitive, as is the case with lace front wigs.
3. Repair it if needed
You are now wondering how can be a hair wig repaired. If you already have one, you are very familiar with replacing the wig that can last from 3 weeks to 3 months. Dealing with the fabrics of the wig can become annoying is it happens often. It feels like a nightmare if it occurs right after you bought a new one. Luckily for every problem, there is a solution. Using permanent glue for your synthetic wig or sewing the holes on the lace front wigs are some of the many options to repair it without any help and be ready for the next going out.
4. Don't forget to store it.
Storing is also a part of hair wig maintenance. If you do care for your skin and face, you probably are using silk or sating pillowcases. Silk and satin fabrics add up to the beauty of your whole body, including the hair as well, which leads you to get proper storage for your shiny wig. If you wonder where you can keep your headband wig, you now have a pretty excellent solution.