An engagement ring is one of the most important pieces of jewelry. It's worn by ladies every day, so you need to carefully approach how you choose it. Every woman is exceptional and deserves to have the ring of her dreams. Jewelers keep this in mind and they therefore offer a wide variety of designs, types of stone settings as well as shapes and cuts.Can't navigate your way around all of these and still need to make a choice? Then this article will help you decide.
What you need to look out for
First of all, it's a good idea to be clear about a few basic requirements which it doesn't pay to compromise on. Precision workmanship, quality materials and durability will ensure that the jewelry will still be beautiful even after years of everyday wear. A gold engagement ring is therefore the most common choice and since it comes in three colors, this metal also provides a lot of variety. 
The lady's preferences are the be all and end all of the decision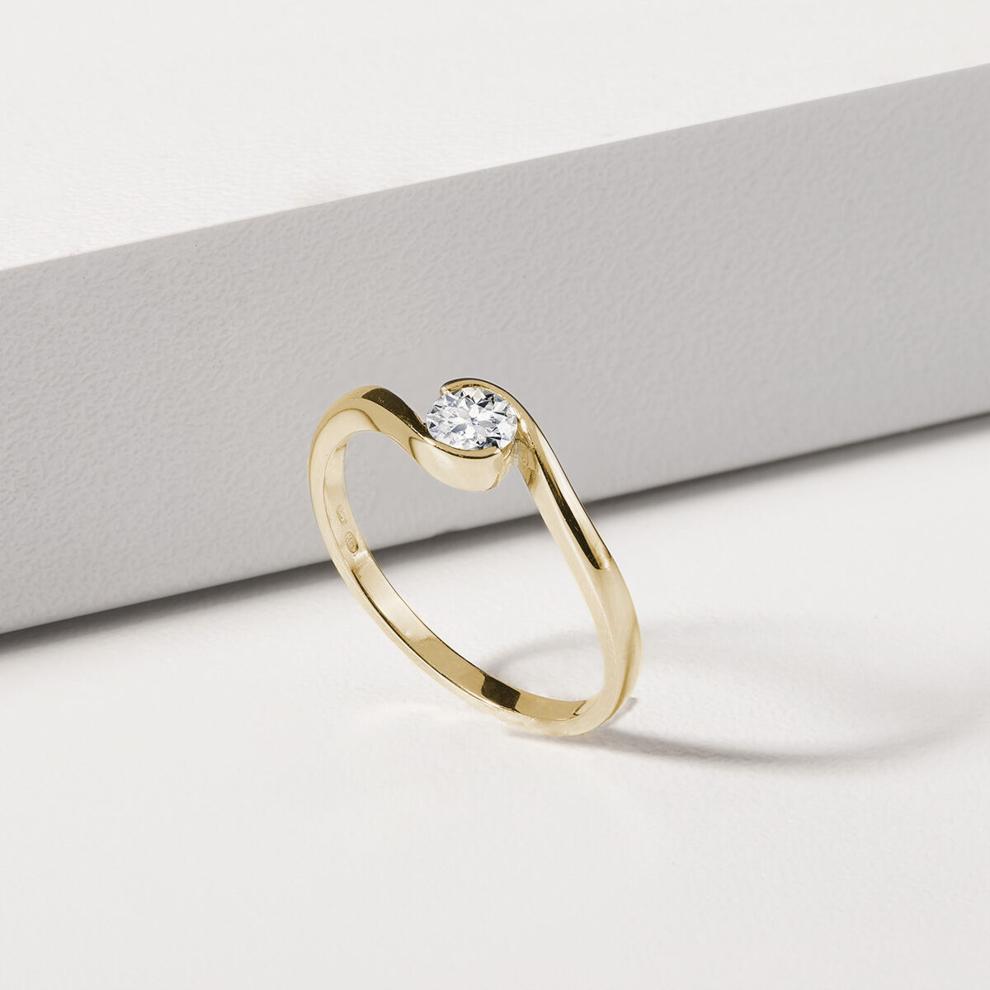 At the beginning of your search for the right ring, you should focus on your darling better half. Start by noticing what she normally wears and how she spends her free time. This will be your main guide when making your choice. If she likes a more understated style, the engagement ring should complement this tastefully. Do the two of you prefer to head out bike riding rather than socializing on the weekend? Then she might like a practical bezel setting that doesn't tend to catch on things. If you've already chosen a promise ring (a sort of precursor to an engagement ring) for your beloved, then you may have already given some thought to her preferences.
The types of stones and what might be the key factors when deciding
Engagement rings are typically decorated with one central gemstone. If your girlfriend is a stickler for traditions then she'll probably be happy with a diamond engagement ring in a brilliant cut, which is a ring with a single diamond in a round cut.
Engagement rings with gemstones are a less traditional choice. They will please those women who like to be different and they come in a wide range of colors. Red rubies, garnets and deep pink tourmalines will suit strong minded and extroverted ladies. Aquamarines are suitable for ladies with quieter personalities, and soft pink morganites will make the beauty of delicate feminine ladies stand out.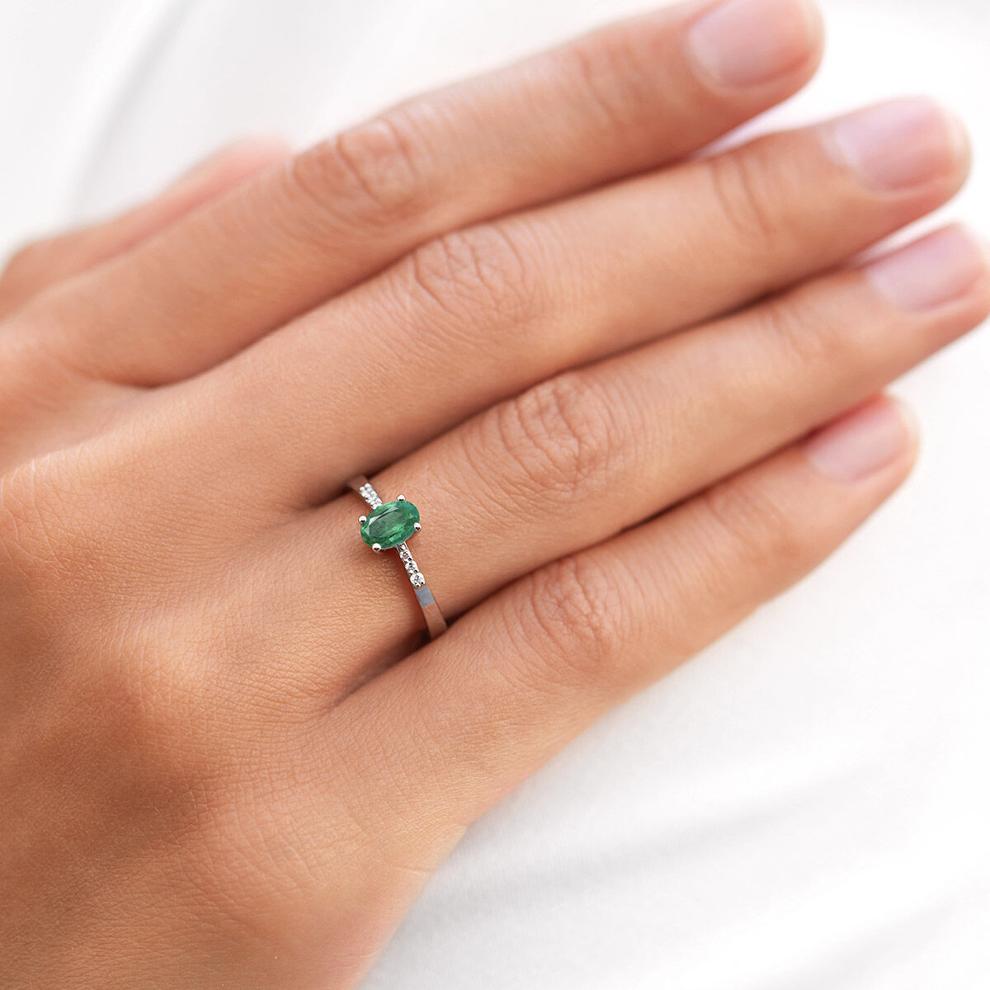 What else plays a role in the design of the jewelry
In addition to the type of gemstone, the shape and cut of a ring also have a big influence on its final appearance. In addition to the already mentioned round cut, the oval, the square princess cut, the rectangular emerald cut or triangular trillion cut are all popular. The final impression that the ring gives off is also largely determined by the color of the metal. In addition to traditional yellow gold, for a more modern look you could choose a white gold engagement ring or a stylish rose gold one.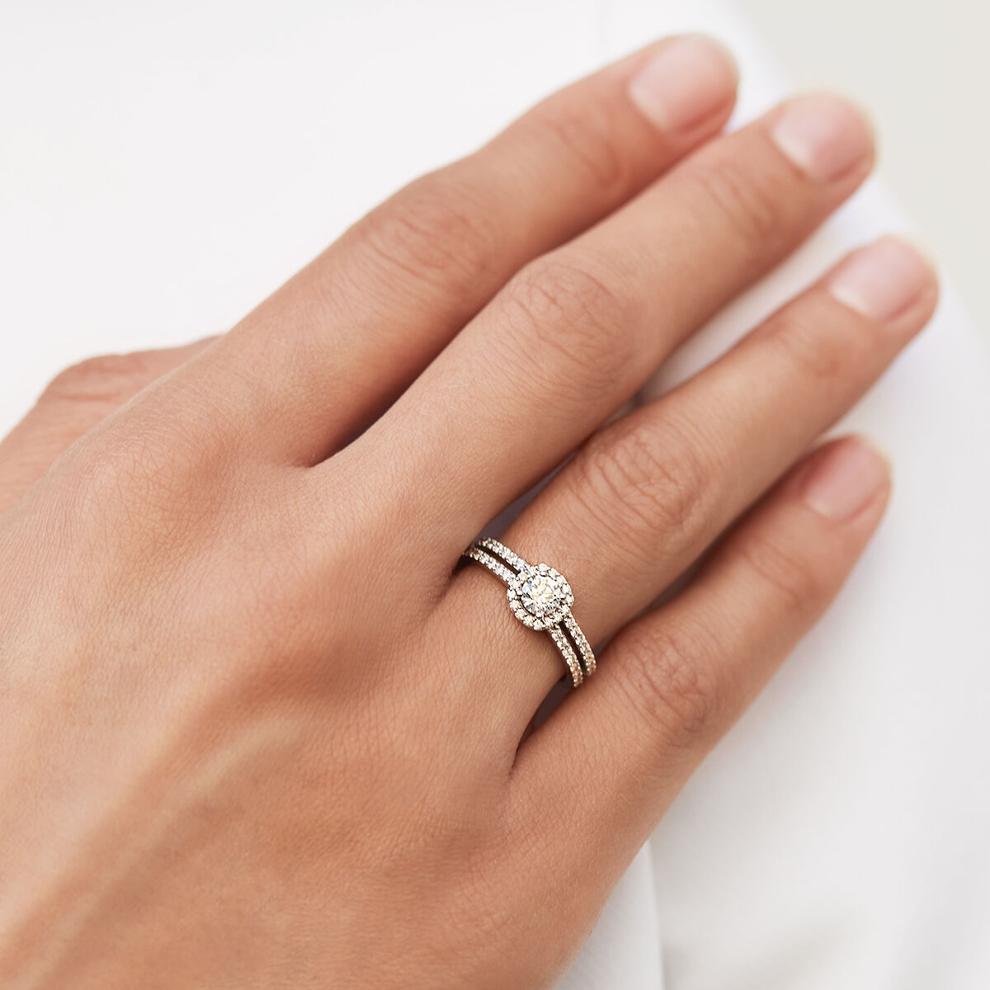 All clear now?
We hope this quick guide has helped you clear up what you want to look for and what your options are. But just in case you are still unsure, it's a good idea to shop at a store where they provide a free returns or exchanges period for the jewelry. And if you want to think ahead, you could also look at designer-made engagement and wedding ring sets and choose the entire set straight away.