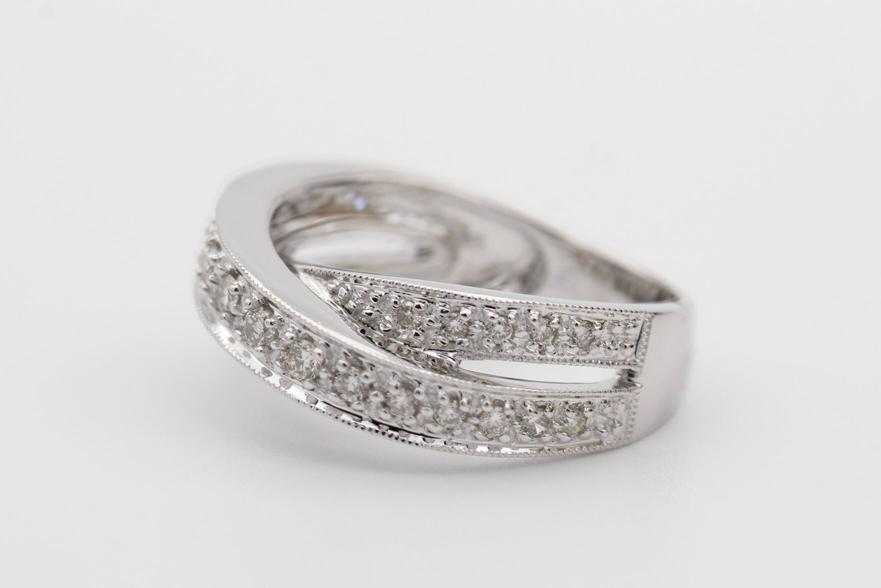 Silver rings are some of the types of jewelry that have been with us for a long time. This is because they are some of the most valuable, timeless, and long-lasting kinds of jewelry you can find on the market right now. However, it is also important to note that the type of silver you choose will impact its quality, value, and maintenance. 
Most people do not know when it comes to silver jewelry because different types of silver are currently on the market. Therefore, to avoid disappointment when shopping for silver rings for women, it is essential to understand the origin of silver and the various silver types that you are likely to find on the market. 
What is Silver?
Silver is a naturally occurring element that is usually found in mines. Some of the biggest silver mines worldwide can be found in Australia, Poland, Bolivia, Peru, Turkey, and Mexico. Artificial silver can also be made in the lab by scientists. Silver is among the types of white metal alloys in existence today. Other commonly known white metals include lead, cadmium, zinc, tin, antimony, and bismuth. 
People prefer to make various types of jewelry from silver because they do not easily succumb to water damage and corrosion. Silver can also resist harmful alkali and acids. It is also easy to make jewelry from silver because once it is subjected to high heat levels, it becomes soft, making it easy to be molded in any jewelry. 
The Different Types of Silver
Before deciding on the exact silver ring you want to purchase, you should understand what kind of silver the ring is made of. This will help you to know what to expect from the ring in terms of quality and durability. The following are some of the different types of silver in existence.
.999 Silver (99.9% Pure)
If you like your jewelry pure, then this is the type of silver you should be looking for. It is the purest form of silver, and it is referred to as .999% silver because it is 99.9% pure silver. This is the best quality of silver you can buy. If you compare it with the other types of affordable silver, you will notice a big difference in luster and shine between it and the different types. 
However, there are a few concerns about this type of silver. One of the significant issues tends to be its softness. It is regarded as the softest type of silver and is more vulnerable to imperfections and scratches. In case you end up purchasing this type of silver ring, you should expect a gleaming piece, but at the expense of long-lasting jewelry. 
Sterling Silver Jewelry
Sterling silver is one of the most common types of silver jewelry. However, it is also essential to know what this type of silver is made to enable you to make the right decision on whether to purchase this type of silver ring or not. 
This type of silver consists of 92.5% silver and 7.5% copper. However, there are instances where another metal may be preferred instead of copper. Sterling silver is most commonly used for most global silver markets such as financial markets and jewelry. 
Silver-Filled Jewelry
This is considered to be one of the newest forms of silver jewelry. It is the perfect choice for those people looking for an affordable type of silver ring. It usually grows in popularity in cases where silver prices tend to skyrocket. These types of jewelry feature sterling-silver platings on the outside while the inside is made of brass. 
Conclusion
Understanding the various silver types in the market is very important for anyone looking to purchase a silver ring. This will help you make an informed choice on which style will work for you depending on how you intend to use it.