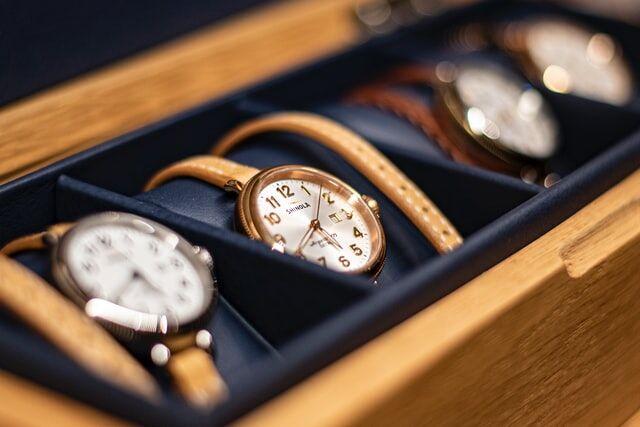 As a watch enthusiast, you will happily invest time and money into finding the right timepiece. However, to guarantee your watches stay in the best condition possible and retain their value, you need to put just as much thought into how to store them properly. Whether you enjoy collecting men's luxury watches or have a much-loved selection of women's classic timepieces, your valuables deserve to be held in a way that keeps them safe from damage, deterioration, and theft. To help you find the best location for your watches, we've compiled some look storing tips.  
Consider a Vault or Safety Deposit Box
Luxury watches are a popular target for thieves due to their high value and small, concealable size. Striking a balance between ensuring your watch collection is safe from theft and keeping it easily accessible for those moments when you choose to wear your favorite pieces can be challenging.
Glass-topped display cases are an excellent option for watch lovers who enjoy changing their timepieces regularly, as they allow you to see your entire collection at once. You can increase the security of these cases by housing them in a locked drawer. However, this solution is not as thief-proof as keeping them in a safe or safety deposit box, which may be a good move for high-end pieces, such as the Rolex Platinum Daytona 116506, or watches that have sentimental value. 
All home safes, which should always be kept in discrete locations, are more convenient to access than safety deposit boxes. However, if you have investment timepieces that you don't tend to wear or are going on a trip and are concerned about your watches' security in an empty home, opting to store them in a bank or private vault may be the right choice. Wherever you keep your watches, make sure to check on them at least once a year. 
Unfortunately, even if you have taken every precaution you can, sometimes watches do get stolen, which is why having adequate insurance is essential for any watch collector. It's also advisable to have a record of serial numbers and photographs of all your timepieces, in a different location to the watches themselves, that can be given to the authorities and insurance companies if necessary.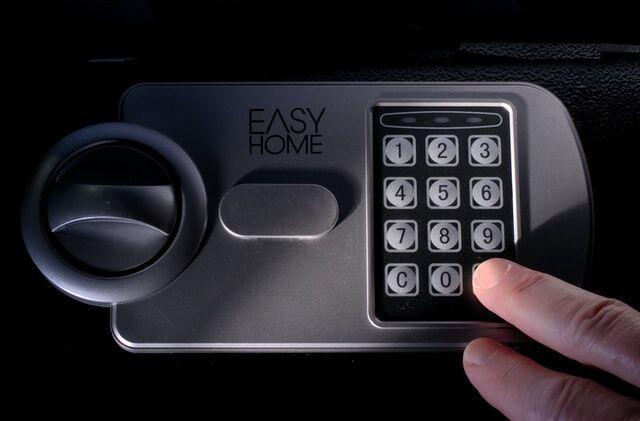 Manage Humidity and Moisture
In addition to security, the first thing you should consider when deciding on an appropriate place to store your luxury watch collection is how well you will be able to prevent moisture from getting to your watches. Moisture can cause several problems for watch collectors.
Watch movements can rust.
Dials can deteriorate and mist up.
Lubricating oils coagulate.
Damage can happen to IC circuits in quartz watches.
Leather straps can become moldy.
To prevent this kind of damage, you should never keep your luxury watches in a damp or humid environment. Unfortunately, sometimes you don't realize a storage location is damp or until it's too late. Wherever you choose to store your timepieces, we recommend using silica gel or other similar products that absorb any moisture, keeping your watches dry. Color-changing silica gel indicates when you should replace it by turning a different hue is the best choice. Another option for keeping your watch dry is storing them in a cigar humidor: a humidity-controlled box made for cigars and tobacco.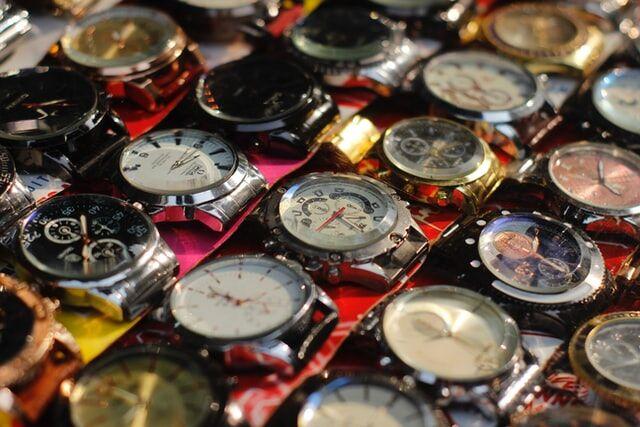 Use a Storage Case
Whether you decide to house your watches in a bedroom drawer or locked up in a safe, placing them in a storage case explicitly made for watches is always the right choice. These cases are cushioned and upholstered in soft fabrics, ensuring that your pieces don't get scratched. Using a storage case also helps you to maintain the best position for your watches. Watches should be stored face-up to avoid scratched, dulled, and cracked crystals and should be spaced out because it's easy for watches held together to scratch each other.  
A storage case is often not a feasible option for frequent travelers, as the bulky dimensions take up significant space in your luggage. A safe way to store your watches while traveling is in a watch roll. A watch roll features discrete pockets for each timepiece to keep them separate, and the plush lining cushions the pieces against damage. 
Maintain a Suitable Temperature
As much as possible, watches should be kept in an environment with a steady temperature, as extreme heat or cold or weather fluctuations can cause significant damage. Some watches are more sensitive to temperature changes than others, so you should do a little research on your models before taking them on a ski trip or out to the desert.  
Besides keeping your timepieces away from extreme climates, avoid storing them in direct sunlight because it can cause deterioration. Some color-fading caused by light can sometimes increase the value of certain vintage watches. For example, many collectors enjoy the patina of individual black dials that have faded to a tropical brown.
Don't Forget About Your Boxes and Paperwork
Many enthusiasts buy luxury watches not only because they're stylish but also because they can be an excellent investment. If you want to ensure your family or you get the best price for your timepieces, should you decide to sell them in the future, keeping the boxes and paperwork is essential. 
Paperwork such as warranty cards are useful if you need to make an insurance claim in the event of theft, so they should be kept in a separate but equally safe location. Just like your timepieces, paperwork and boxes can be damaged by moisture and light, so they should be kept in a cool, dry place. 
The Takeaway
Luxury watches are worth a considerable amount in terms of financial value and emotional investment. So, whether you have an extensive collection of luxury watches or own one standout piece, you should take a little time to find the best storage solution. Remember to take into account the temperature, humidity, and position of your timepieces, as well as how safe they are from theft. Finding the optimal spot to keep your watches is a personal decision that depends on how often you wear them, how many you have, and your lifestyle.