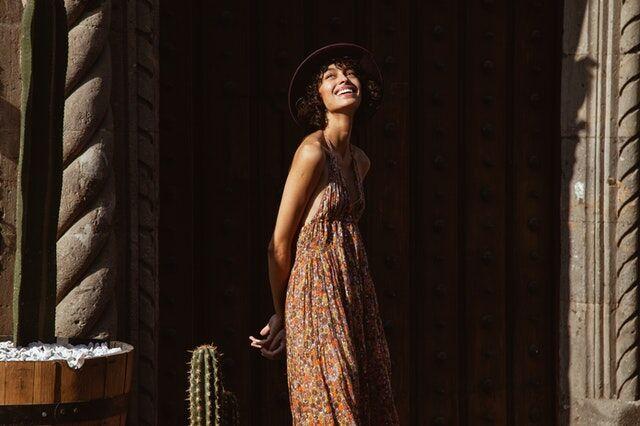 When it comes to dressing up, many terms are misused. These include but are not limited to dress and gown. Although these terms seem interchangeable on the surface, there are some subtle differences between them. 
The Short Answer
Simply, there is a straightforward way of determining which is which. There is mostly a distinction in semantics and personal preference between a gown and a dress.  
●    Gown: A gown is generally a more formal garment, such as one worn at a wedding, a ball, or other formal occasions. They are an outer garment from knee-length to full-length, called a gown, from medieval Latin gunna. An article of clothing commonly known as a gown is a full-length garment consisting of a bodice and an attached skirt. Generally, a dress covers one's entire lower body, from the waist downward.
●    Dress: There is no predefined definition of a "dress," apart from the fact that it can include any one-piece garment with a skirt of any length. Dresses can be formal or casual. The most difficult to classify is the wedding dress which this post will discuss further down.
What Are The Different Types Of Dresses?
There are numerous dress variations, and each has its occasion with which they are suitable to wear.
Wedding
A wedding dress is typically worn to a wedding ceremony. The style of wedding dress varies depending on the country and the wishes of the bride and groom. Wedding dresses are worn by the bride at the wedding ceremony and can also be worn on other occasions such as a particular day, photoshoot, or celebration. Wedding specialists JOVANI Wedding Dresses point out that you can get timeless by combining a modern and traditional look. However, placing this type in the "dress" section is not entirely genuine because it can also be classified as a gown. Furthermore, in the conventional sense of the word, it is a gown, but it can stay in this category as it is often referred to as a wedding dress.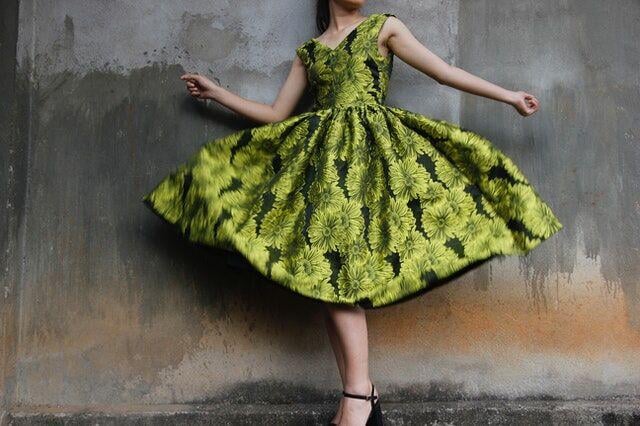 Midi 
The midi dress fits between a maxi and mini dress, so it's a great option whenever you are unsure how formal the event will be. Almost anyone can wear this style; it's great for any body type.
Off the Shoulder
The off-the-shoulder dress or similar styles are loose pieces that are worn surprise, surprise, off the shoulder! These dresses are usually elegant and very appealing. They are perfect for celebrations, especially for special events or special occasions. They are best worn when the weather is just perfect.
Shift 
If you can imagine the 1960s and the dress style that women of that period were wearing, you have successfully imagined a shift dress. Even to this day, they offer a chic and surprisingly contemporary look that women can wear almost anywhere. They are often found on tall, slender women due to their straight profile and can be paired with a clutch and oversized sunglasses for extra flair.
Bodycon 
You might not have heard of bodycon, but it's a popular dress version of classic skinny jeans. It's a kind of dress that generally hugs the body, so it's not necessarily see-through, but the stretchy fabric means that it can almost always be pulled off as a top. A bodycon dress is a tight-fitting (sometimes even skin-tight) top that shows off the body underneath.
A-Line
A-Line dresses are based on the famous A-Line silhouette, with the width of the profile tapering from the hips to the hem. The A-Line shape was popularized in the early 1900s and is still worn today, especially in formal attire. Pear-shaped women should wear this style, showing off their beautiful shoulders and enhancing their lower halves.
Mini 
You need this dress if you want to make people stop and look at your legs, then this option is perfect for you! The mini dress is to dresses, what a mini skirt is to skirts...scandalous and fabulous! 
Halter 
This summer dress features a strapless or sleeveless upper portion, tiered at the neck, and features a strapless or sleeveless lower half. It is also possible to find halter necks without a bow but with fabric secured around the neck. Those who wish to display their shoulders will find this style of dress most flattering.
High-Low 
A high-low dress is a casual outfit that is usually worn with open-toed shoes and a clutch purse. The dress is generally seen as having an exaggerated bust line and a longer trailing skirt. Depending on the intended use of the dress, the dress can be either short or long. When worn as a dress, the dress is usually higher in the front and lower in the back than it is in the middle.
What Are The Different Types Of Gowns
Gowns also come in various flavors, just like dresses, but they tend to err more on the formal side of things.
Evening 
An evening gown is a fancy dress that women wear to weddings, proms, and other formal occasions. In recent years, evening gowns have become increasingly popular, especially among young people. This is likely because evening gowns are considered to be an elegant and flattering form of dress.
Ball 
These are generally fitted around the waist and include a full-length fall. They can come with or without a train, but the fall of the dress is often long enough to dispense with a train.
Morning 
An evening gown is a long, casual dress most commonly worn during the day. They are not so common these days and have fallen out of fashion.
Bias cut
This gown is very flattering on most body types due to its skirt's fluidity and a body-hugging fit. Due to a renaissance in elegant parties harking back to a 1920s ambiance, this type of gown is becoming increasingly popular.
An essential difference between gowns and dresses is that a gown is often for a more formal setting, whereas women can wear a dress for both. In other words, A gown can only be a gown, but a dress can be a dress and a gown.