Are you trying to find a great way to spend a weekend? Check out this list of famous musicals that everyone should see at least once.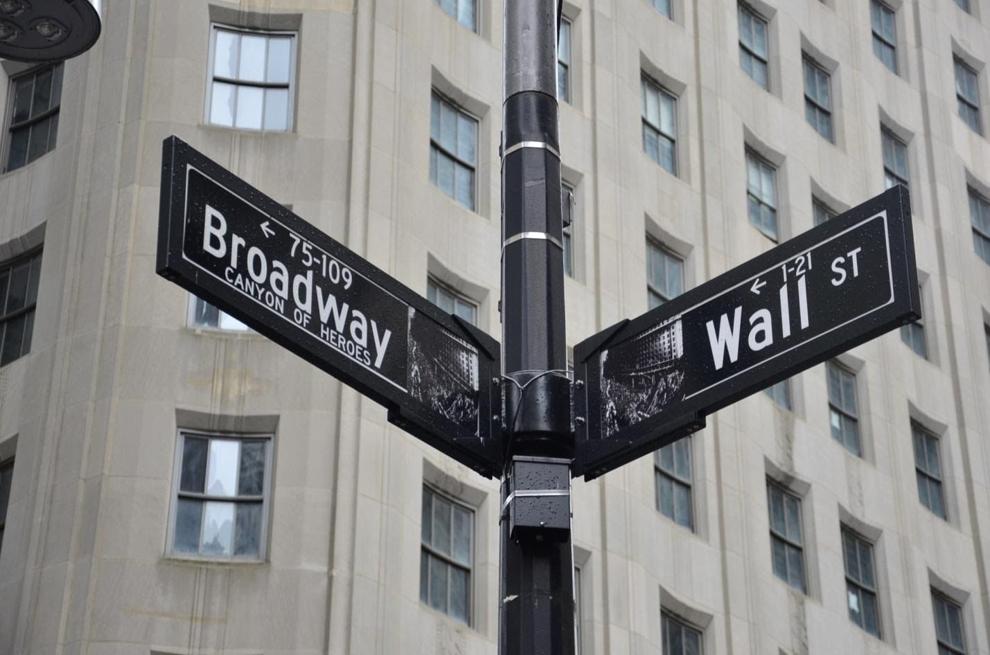 Broadway theater has set the stage for some of the most famous musicals of all time. Many of these shows are embedded in American culture and have even made their way to the cinema.
The history of Broadway dates back to the early nineteenth century. Over the years, some of the most talented actors, stage writers, and composers have contributed to Broadway productions.
Fortunately, many popular musicals are still put on today. That means anyone has a chance to experience the magic of this unique type of stage show.
If you're ready to start exposing yourself to musicals, keep reading. We're going over ten that everyone should see.  
1. Hamilton
You wouldn't expect a story about Alexander Hamilton to become a musical. However, the show Hamilton has made a huge splash in the theater world over the past several years.
This musical is like a history lesson about the Founding Father. It's based on the biography Alexander Hamilton by Ron Chernow.
One of the things that makes this musical so special is it incorporates hip-hop, pop, R&B, soul, and show tunes. It also breaks down racial barriers by casting non-white actors as prominent Founding Fathers and other white historical figures.  
2. The Phantom of the Opera
If you haven't seen The Phantom of the Opera, you've at least heard of it. Based on the book by the same name, this is the longest-running Broadway show in history. 
The dark plot centers around the character Christine Daae. She becomes the subject of a disfigured composer who lives underneath the Paris Opera House. 
The musical made its Broadway debut in 1988 and won a Tony Award for Best Musical the same year. In 2012, The Phantom of the Opera had its 10,000th performance on Broadway. 
3. Wicked
If you're a fan of The Wizard of Oz, you can't miss Wicked. This musical mixes things up a bit by centering on The Wicked Witch of West and the good witch Galinda instead of Dorothy. 
This a fun musical that's perfect for the whole family. Like most fairy tales, it teaches life lessons and leaves the audience with something to think about. 
Wicked has earned over $1 billion, something only two other Broadway shows have done. It's still running today, but tickets can get pricey. Make sure you use things like a ticketmaster presale code to reduce the cost.  
4. Chicago
If you like glitz, glamour, romance, and murder mysteries, Chicago is right up your ally. This classic musical also has amazing jazz music. 
Set in the 1920s, the show revolves around two women who get accused of murder. It explores the idea of the "celebrity criminal" and a corrupt criminal justice system.  
The show opened on Broadway in 1975 but closed two years later. In 1996, it came back to life and did much better. Chicago has now had the second-longest run in Broadway history. 
5. The Lion King
If you have children, consider checking out The Lion King. Unlike many musicals that get adapted for the screen, The Lion King musical was based on the 1994 animated movie of the same name. 
The experience of seeing this extraordinary musical is unlike any other stage show. The use of puppets, elaborate costumes, and dazzling cinematography will leave you speechless. 
The Lion King is currently the highest-grossing musical in history. It's been playing on Broadway since 1997 and is still running today. 
6. The Producers
Mel Brooks adapted this musical from his 1967 movie of the same name. Brooks also wrote the music and lyrics for the stage production. 
Opening on Broadway in 2001, The Producers tells the story of two theater producers who hatch a scheme to make money off a Broadway show. This hilarious musical is a satire that makes fun of the show business industry. 
The original production starred Matthew Broderick and Nathan Lane. It broke records by winning 12 Tony Awards.   
7. Les Misérables
This is another musical you've most likely heard of. Also known as Les Miz, this French operetta follows the novel of the same name by Victor Hugo. 
Les Misérables premiered in 1980 in Paris. Set in 19th century France, the story centers around a peasant who seeks revenge for spending many years in jail for stealing bread for a starving child. 
The production has been playing in London since 1985 and is now the West End's longest-running musical.  
8. Miss Saigon
Based on the opera Madame Butterfly, this musical is a tragedy about a cursed romance between an Asian woman and a U.S. Marine. Miss Saigon is set in Saigon and takes place during the Vietnam War. 
The production premiered in London in 1989 and opened on Broadway in 1991. The musical went on to tour many cities and set ticket-sale records.  
Miss Saigon is now the thirteenth longest-running show on Broadway.  
9. Mary Poppins
This well-known musical got its inspiration from a series of children's books and the 1964 Disney film. The stage production of Mary Poppins blends aspects of both sources.  
It opened in London in 2004 and on Broadway two years later. Mary Poppins received seven Tony nominations and won for Best Scenic Design. 
The musical's story, which also holds true to the books and film, is about a nanny who magically appears and helps a family in need.  
10. Cats
This sung-through musical is based on a collection of poetry called Old Possum's Book of Practical Cats by T.S. Eliot. Andrew Lloyd Weber composed Cats, which tells the story of a tribe felines called Jellicles. 
The musical ran on Broadway for 18 years. It's the fourth longest-running Broadway show in history. 
The production was translated into many languages and played in theaters around the world. 
Start Checking These Famous Musicals off Your List
Seeing a musical is an incomparable experience. When the next one comes to your city, make it a point to get tickets. 
Use this list of famous musicals and start checking them off your bucket list. 
We hope you enjoyed this article. Feel free to browse the rest of our site for content on arts and entertainment.