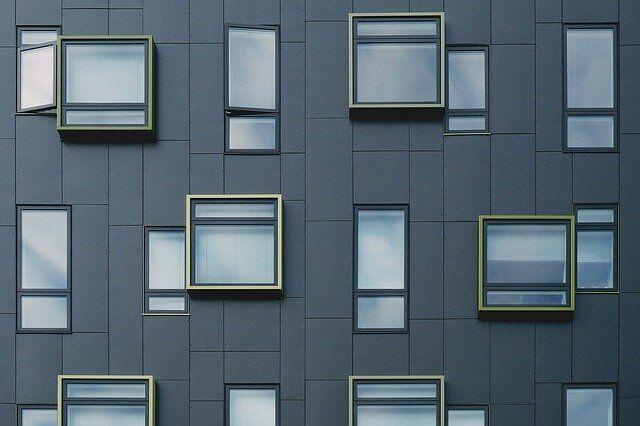 Modern homes continue the style trend of clean lines, eco-friendly, and technology upgrades to make life simpler. Given that the front door is the first impression of your home, and back doors are often the escape into the oasis of the outdoors, doors are playing a more prominent part than ever in the look of modern homes.
Lift and slide doors
Lift and slide doors are a whole new way to connect our indoor living with outdoor living. The technology allows them to cover wide spaces with beautiful glass that can be opened easily to the outdoor living area. Lift and slide doors also serve as a great way to flood your home with natural light, without sacrificing energy-efficiency.
This is a trend in Europe that isn't seen too much in North America. However,Lift and Slide Doors by Neufenster offer floor to ceiling coverage with all-glass corners, which adds a sense of openness where the outdoor view becomes part of the interior. The clean lines are elegant and modern, giving you a sleek look for your modern home.
Motorized doors
Motorized doors are where technology meets function in the home. Some systems are multi-panel sliding doors, including bi-parting and telescoping doors.  Many automatic motorized doors are created to fit into existing door spaces and work best for:
Accessibility issues—these doors are a great feature when creating accessibility for those with disabilities.

Pets—you can convert your existing patio door into an automatic pet door that gives you pet a way to let themselves in and out. Few existing pet doors are attractive, so a motorized door that your pet can operate is the perfect solution.

Smartphone apps—want to open your doors or windows from a smartphone? Then motorized doors are a perfect choice.
Integrated blinds
Integrated blinds are blinds sealed inside the glass panels of a door. The blinds can be controlled automatically, with a standard cord or wand, or with magnets. Whichever option you choose, integrated blinds will give your home a sleek, polished look. The blinds require no maintenance, or cleaning, making your lifestyle simpler. A simpler lifestyle is at the heart of the modern home.
Integrated blinds allow you the security of closing the view from your front or back doors for security or privacy purposes. You can also have them open to enhance your view and the natural light that spills into your home.  Integrated blinds offer the best of both worlds, without the hassle of traditional blinds or door coverings.
Biometric doors or locks
As everything in the modern home grows smarter, it is time for doors to keep pace with the technology trend. Biometric door locks require a fingerprint reading to open. These biometric locks can be installed on all entry points to your home, replacing all traditional locks.
Biometric security devices offer significant benefits over the standard keyed locks. These advantages include:
You no longer have to worry about keys. You no longer have to worry about keeping up with keys or being locked out of your home. If you have children who come home alone, there is no longer the need to worry if they have lost their keys. Lost keys also pose a security concern, and biometric locks remove that worry.

Biometric locks lock automatically when closed, meaning you no longer have to worry if you or someone else in your home remembered to lock the door. If you are inside, or outside, and the doors are closed, you know your home is locked and secure.

Biometric locks are easy to operate by anyone who has been programmed into the system. How many times have you struggled with shopping bags, briefcases, backpacks, or children, while attempting to juggle a keyed lock? Now, all you have to do is use your fingerprint to gain access.

You can program in multiple people so that everyone who lives in the home, as well as other friends and family members, can enter whenever. No more worrying about getting your best friend a key so that she can water the plants or feed the cat while your away. Instead, program her into the system, and she can come and go at will. You can give numerous trusted people access to your home without the worry of what happens if they lose their key.