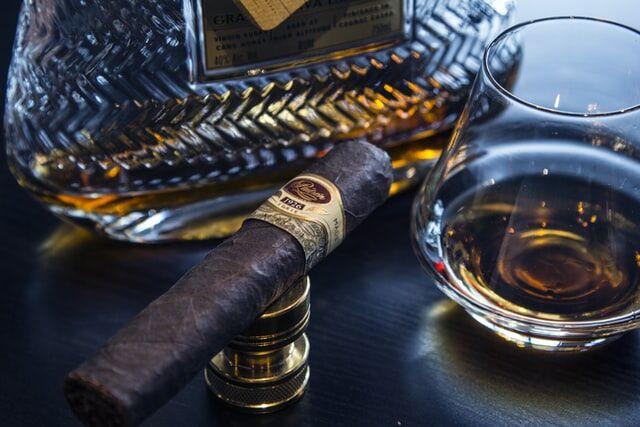 Never Struggle With A Cigar Gift Again 
Do you have someone in your life who loves cigars, but you have no idea what the proper gift for a cigar smoker would be? Luckily for you, the world of cigars is vast, and there are plenty of opportunities to pick out that unique and valuable gift for your particular person. 
 Let's take a look into six excellent options you can purchase as a gift for someone who loves smoking cigars. 
1) Cigar Cutter
The perfect gift for anyone who loves to smoke cigars is a cigar cutter. Any cigar cutters guide will tell you that this is an essential accessory for someone who loves cigars. Not to mention you can't precisely smoke a cigar without one. 
A cigar cutter is used to cut off the cigar's head, or tip, before its smokes. Investing in a higher quality cutter will ensure that the tip of the cigar is precise and clean and will leave your cigar in perfect quality. Because there are so many different styles of cigar cutters, you may need to do a little investigating on the gift receivers' preferences before making your decision. There are even options that look like a simple knife or blade. 
2) A Lighter 
Your next gift option is lighter. Like the cigar cutter smoking a cigar is impossible if you aren't able to light it up. While some smokers still prefer to use a match, plenty of high-quality lighters out there now match the exact light efficiency as a match. 
These aren't just any lighter, though, and you won't be able to pick them up at the counter of your local 7-11. These lighters are refillable and contain butane within them. They also have unique features that protect from wind and any other possible intruders. 
The good thing is there's a variety of choices regarding color and style, so you can choose the option that feels right for your special someone. One thing to watch is that if this person has a collection, make sure the lighter matches the rest of their accessories. 
3) A Humidor 
You're probably asking yourself, "What's a humidor." Most individuals who don't take part in cigar smoking or collecting would never have heard the word. The moment a cigar is made, it deteriorates. To prevent that from happening to someone's collection, the owner would need to invest in a humidor. 
A humidor works to stabilize the humidity and keeps it as moist as possible. This prevents the cigars from becoming dry and inevitably unusable. In some cases, the humidor can even improve the taste of a cigar! 
Humidors often come with sensors and timers now to ensure that you'll be able to leave your home for days at a time while keeping them fresh. They all offer a travel humidor for keeping your cigars fresh on the road.  
4) A Case 
Well, of course, Cigar Smoker is going to need somewhere to keep his cigars - especially when keeping them with them outside of their home. Cigar cases have gotten relatively high tech in the last decades and now work to hole many other accessories. 
A good travel case will also be made out of a sealing material like leather that will be able to keep your cigars and fresh as possible without a humidor. Ensure the Case is aesthetically pleasing as most cigar smokers bring their cases at special events that can be black-tie. 
5) An Ashtray 
Think of a cigar ashtray as a statement piece. It often needs to be flashy and aesthetic while also remaining functional. Ironic, we know, considering it is meant to become full of ash. But Cigar Smokers surround an ashtray in a social circle, and it's often a point of conversation throughout cigar smoking. 
Luckily, there are many options for ashtrays, but you do have your choice of material. Some ashtrays are made of glass, crystal, and resin.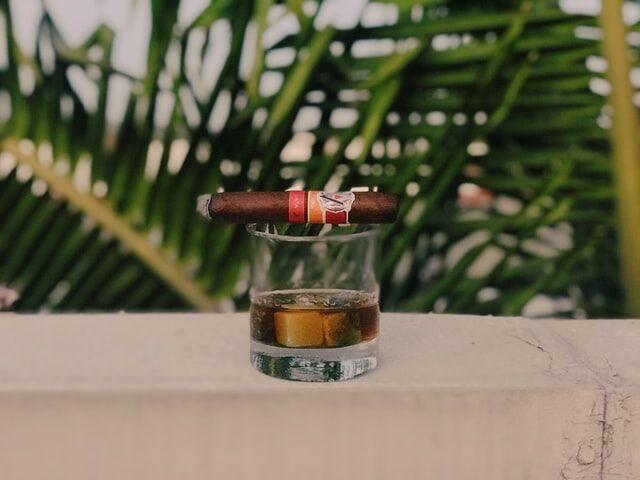 6) Whiskey Glass Cigar Holder 
If the Cigar smoker in your life seems to have it all, there are still some unique and personalized gifts they would love—for instance, a fun cigar holder. One popular one people seem to love is the whiskey glass with a built-in cigar holder.
This is the perfect gift for someone who loves to enjoy that nice glass of whiskey by the fire before or while lighting up a mild cigar. There are plenty of other corky options where that came from.