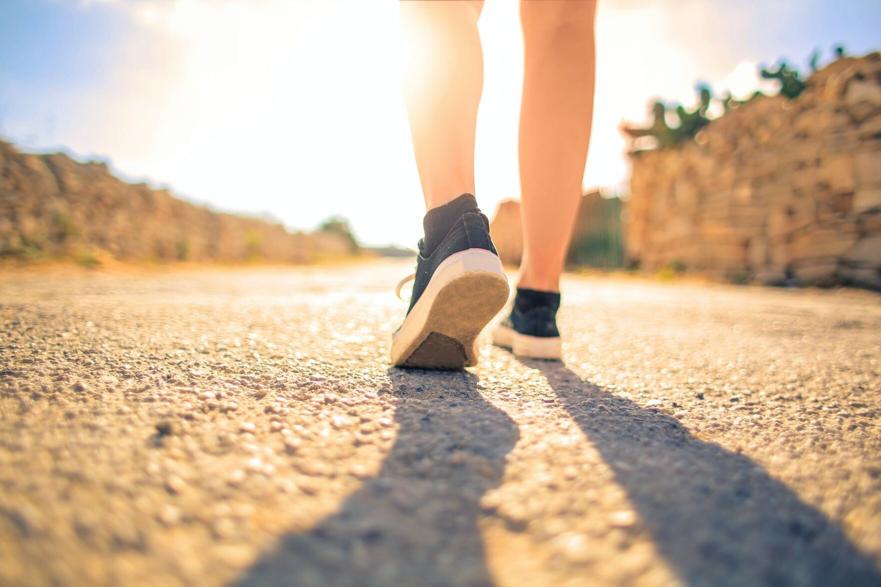 Often, the go-to way to get around London is taking the "tube" – or, as it is less colloquially known, the London Underground. However, getting around by foot could save you money as well as the discomfort of being physically close to strangers in these COVID-conscious times.
Here are some of the London areas where you can most enjoyably break into a sprint. 
Parkland Walk
This particular running spot might be recommended by Red Bull, but you certainly wouldn't need wings to get around this disused-railway-line-turned-linear-nature-reserve, as the beverage specialist rates it 1 out of 5 for running difficulty, making this route a good choice for beginners.
Begin at Alexander Palace before running through Highgate and, eventually, to Finsbury Park for a mostly downhill route stretching four kilometers in length overall.
Richmond Park
Of course, one of the most taxing aspects of running in London these days is making sure you don't inadvertently violate social distancing guidance. However, it's relatively difficult to violate in Richmond Park, which feels like a countryside oasis in the heart of the big city.
The area includes 2,500 acres of parkland that can be effectively used for trail running.
Hampstead Heath and Parliament Hill
If you're training for a 10K marathon, this particular route highlighted by Get Sweat Go conveniently spans, yes, ten kilometers.
You would start at Kentish Town tube station before stepping up a gear as you head through Gospel Oak to Hampstead Heath before turning back south and reaching Parliament Hill. Here, you wouldn't be far off the Dorsett Hotel, City of London accommodation, a nice place for you to enjoy a break.
Trent Park
This park near Cockfosters station poses intermediate difficulty for runners, as it encompasses 413 acres of meadows and woodland – giving you plenty of space to run across. You could even join Trent Park Running Club, especially if you fancy participating in the Triffic Trail 10k the club hosts.
Epping Forest
If you can feel your stamina improving and so you are willing to subject your running to a tougher test, then consider visiting Epping Forest, which sits on the border separating Essex and Greater London. The terrain, including woodland, grassland, heath and thin gravelly soil, is varied here.
If you are a history buff, you could also drop by Loughton Camp, an Iron Age hill fort located within the 5,900 acres of ancient woodland.
Westminster to Tower Bridge
Once you have got off the train at Westminster tube station, follow the Embankment along the river's north side. Your journey will bring you near various impressive London landmarks, including St Paul's Cathedral and the Tower of London, reveals Lonely Planet.
St James's Park to Hyde Park
This path is steeped in history, with the pelicans in the former park's lake having been introduced in 1664. Try running from this park and then up The Mall as you approach Buckingham Palace. From there, you can head into Green Park, under its Wellington Arch and then into Hyde Park and, ultimately, to the route's conclusion.