Having a swimming pool in your home is definitely a dream come true. If you have young children, a swimming pool can be a good place for your whole family to bond without having to leave the comfort of your home. What pulls homeowners away from Swimming Pool Installation, however, is that they dread the tedious maintenance that comes with it. Fear not, as many professional pool services can do the job competently for you.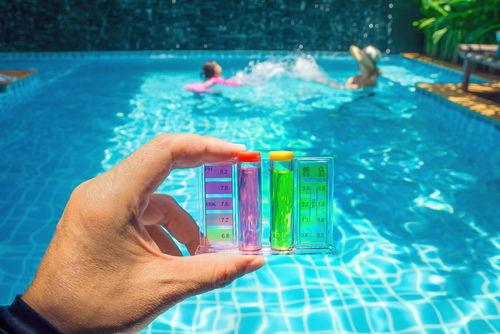 Here's how to choose a professional pool service provider:
1. Ask for referrals
If you have friends who also have a swimming pool in their homes, you can ask them for referrals as to the best pool servicing companies in your local area, city, or state. These swimming pool owners truly trust a particular company if they're confident enough to recommend it to others.
The advantage of asking for referrals is that you're already able to sift through all the available options in advance, putting your trust and confidence on only a number of pool service providers that are already tried and tested by other homeowners.
2. Select the company that has a proper office
One of the key indicators of a company's stability is through their office. If a company boasts being in the industry for a relatively long period and a steady following of clients, they must have an office. It doesn't matter if their physical location is small as long as clients can be accommodated whenever they have queries about their services.
When a business has a physical office, it'll be easier for you to visit them and personally ask about their services or if you have concerns later on regarding the work they've done for you. 
3. Inquire about the services they offer 
Not all pool service companies offer the same type of services. Hence, ask first if they offer the service that you need. Pool service contractors typically provide the following: 
Outdoor and indoor pool construction

Cleaning of pool walls, decks, and floors with products like Globo Surf.

Testing the components of your pool's water to determine the proper cleaning chemicals to be used, such as the strength of the chlorine

Inspecting of the whole pool system, such as the water filtration

Repair and replacement of broken parts and fixtures 
Narrow down your choices of pool service contractors by checking with them if what you need is within their scope.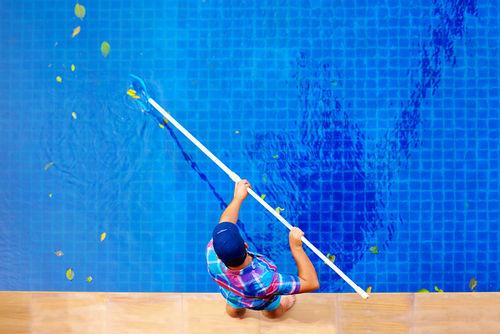 4. Check if they have the proper permits and licenses to operate 
Having a swimming pool is quite expensive, and so does the professional upkeep that comes with it. Therefore, you want to be sure that you're leaving all the work to a professional to avoid wasting your money.
Always ask the pool service contractor if they have the proper permits and licenses for them to operate. Having documents to show means that they comply with all the state laws and requirements. You can have a higher assurance that this pool service company you're choosing knows what they're doing.
5. Enlist for a trial period first
Choosing the right pool service contractor often needs a little bit of trial and error. If a company offers you a free trial period, take advantage of it and use this time to assess the quality of work and professionalism of the pool servicemen. For example:
They show up on time.

They make the most out of their working time, even with minimal supervision.

They are polite and well mannered.

They update you of their progress.

They give suggestions.

They deliver what they promised to accomplish or provide a reasonable explanation if they can't. 
If you're satisfied with their service during the trial period, then you can go ahead with hiring them. However, if, you're unsatisfied with the job that they did, then it's best that you search for another pool service contractor. 
6. Check the classified ads section of your local newspaper
Your local newspaper, through its classified ads section, can also be one of the best resources for you to search for a reliable and professional pool service, especially if you don't have friends or family members who have a swimming pool.
Also, the newspaper, or even your mailbox, can be the right place for you to see discount codes, promos, or coupons for pool services. However, be wary of companies that offer deals that are too good to be true or very low prices as they might be a scam. 
Aside from the newspaper, you can also scout for pool services from the following sources: 
The local bulletin board in the city hall and other government offices

The Internet

The phone directory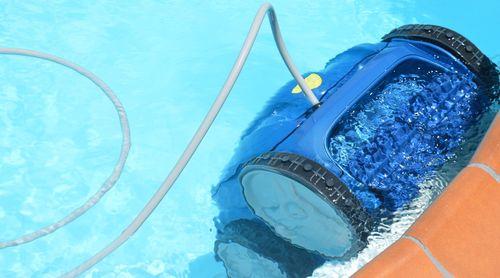 7. Decide on an offer with a price that is just right 
The rates of a pool service company should match the number of years that they have been in the industry and their expertise. More often than not, seasoned pool companies tend to price a little bit higher because they're charging for the skills that they have accumulated over the years. New and small pool service companies may have cheaper rates. 
When searching for the right pool service for you, compare rates with at least three companies, and choose the one that fits your budget. Remember, maintaining your pool is not just a one-time expense. You will have to do it monthly, quarterly, or semi-annually, depending on how often you use your swimming pool. So choose wisely to get your money's worth.
Conclusion 
With these handy tips in mind, you can now be more confident about making your dream backyard oasis a reality. Weekends can now be spent lounging at your pool, and your escape from the summer heat can just be a few steps away. To enjoy your pool better, top maintenance and servicing are key. Hence, it's important that you choose the best pool service contractor in town. With a professional pool service, you'll no longer have to worry about all the hassle and hard work that come with owning a swimming pool, as your pool serviceman can take care of it all for you.