Many homeowners consider their backyard as an empty canvass of a variety of items or installations they can put to make it their personal patch of haven. Aside from your living room, a lot of gatherings with family or friends to celebrate traditions or special events happen in your backyard. If you are looking to convert your patch of grass into something you'll want to look forward to getting home to, don't be afraid to get creative and express your personal vision of what it should look like.
Here are some ideas of amenities you can put into your yard:
Relaxing Hot Tub
When summer comes around, you and your family would love to spend time outdoors. You can install a pool or better yet a budget-friendly smaller version - a hot tub. This provides a good place for a number of fun activities or just to unwind and relax. There are many variations of hot tubs you can place that would suit best. It will not only increase the value of the property, but it can also make it an appealing amenity for when you want to sell your house. There are a number of things to consider in choosing the type of hot tub like installation and maintenance costs, durability, and the overall design that would with the rest of the yard.
Grill or Oven
Gatherings are not complete without food. If you have frequent visitors or hold events in your home, you can install an outdoor grill or oven and take the party outside. This will allow you to have a bigger place to accommodate your guests while you entertain and prepare the food for them. You can make a sizzling juicy steak or mouth-watering patties for burgers. You should also consider safety for this equipment. This includes the location on where you'd want the grill to be. Make sure to have a safe distance between the grill and other flammable materials in the area as well as installing some precautions to keep the children away when you're using it. An oven is a unique alternative or addition to your grill. You can prepare the toppings first and in no time you can have a gourmet pizza right in your yard.
Outdoor Dining
If you have the grill and the oven, then you might as well put an eating area in your backyard for good measure. You can have a big table where you can gather more people and socialize. But for moments that you'd prefer to keep things private, you can have a small table for two for intimate dates at home. The design will depend on what would look best in the yard. You can choose to have a foldable table that you can take out when not in use. Or you have a big wooden table to make a classic picnic feel when you're eating with the family or friends. You can also apply polish on your table cloth and table to protect them from the elements outside.
Fire Pit for the Winter
A fire pit is a good attraction to have especially during winter. If you don't want your courtyard to be unusable during the cold season, a fire pit is a good fit to have something to gather around with the family. Just like a grill, you can cook S'mores over the fire pit which goes well with a cup of hot choco. You can also roast hotdogs and bring out some popcorn, which makes a good snack for interesting conversations or stories.
Outdoor Movie Screen
There was a time when a drive-in theater was the fad, especially on nights when the weather is clear. Using today's modern entertainment gadgets you can create your own outdoor movie theater. You don't need to take the couch out of the house, just put take some rug and pillows to make a cozy area for viewing. You can leave the rug out if you have the durable polypropylene fibers. Try to mix the right colors and patterns to create a rich texture with the pillows. Also, it's advisable to install your speakers and projector in a roofed area to protect them for when it rains. You will also have to consider sorting out the wires to avoid tripping over them.
Patio Cover
It is considered as an essential addition to backyard amenities, having a patio cover is a basic element for furniture placed outside. The cover is really useful if you have things you'd want to protect from bad weather without taking them inside. The cover also protects you when the sun gets blazing hot as well as it provides shade from sudden rain showers. When designing your backyard, it is advisable to include this right away in your layout. This does not only beautify your yard but it can also improve the outdoor living space. If you leave this out and you'll realize later on that you need it, it'll become a cumbersome amenity since it can be hard to fit once you finished installing some of your amenities.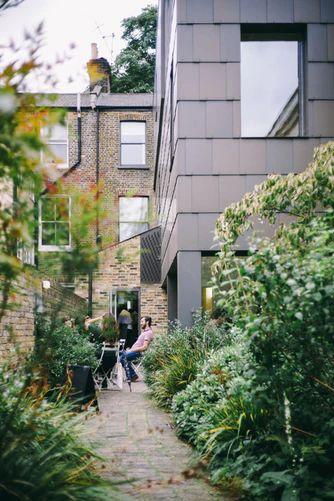 Outdoor Bar
Why not? If you have your pool or hot tub, as well as a grill that dishes out tasty goodies, a bar that provides drinks to wash it down is a cherry on the top. The bar should be covered and if you want, put your collection of booze on a shelf behind it, aside from your stash in your house. Just add some powerful speakers and you have yourself one rocking party.
There are literally countless things you can put in your backyard. Some might cost you significantly but don't go for the most expensive things, you should focus on the things you'll enjoy having out there. You may want to extend the coziness of the inside of your house outside or you may want to allocate that space for physical activities. If you have a family, your children will surely make many memories of the things you can do together outside as much as inside the house. We all have that favorite thing we do when we're outside as kids, you can either relive it or give your kids the chance to experience them.