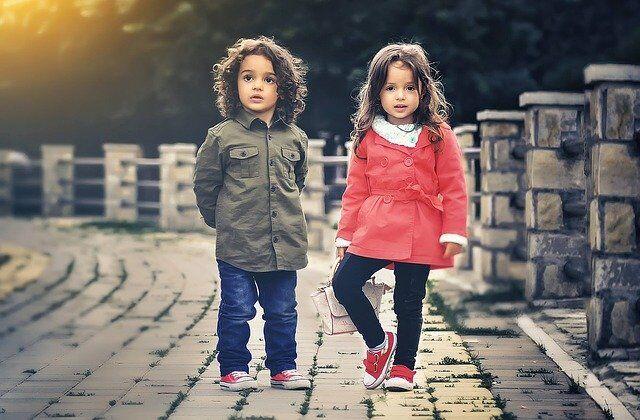 Parents are some of the most conscious consumers out there. It's one thing if you're buying some food or clothing for yourself, but when it's for your baby - well, then things take on a whole new meaning. Suddenly you find yourself reading the fine print to see where items are manufactured, or if they have any "hidden" ingredients, and more. Thankfully, the brands on this list are just as conscious about their child and baby products as you'd like them to be. Here are some of the best brands for parents in 2021.
Earth-Friendly Children's Clothing
Not only do Mon Coeur clothes feel good and look good, but they are also made from 100% recyclable material. But this does not mean scratchy clothing or anything that your child will not love. On the contrary, Mon Coeur spins its boy, girl, and infant clothing out of reclaimed organic cotton giving you and your child the best of both worlds!
A Brand New Bouncer
Nuna has rethought and redesigned the bouncer to make it even more fun and comfortable for your child. The product also transforms into a toddler chair, so it's something you can use for several years.
Everything A Parent Needs
An objective, fact-filled source of information is invaluable to new parents. Especially when it comes to breastfeeding and other early childhood experiences. This is where Milk Drunk comes in. Milk Drunk is a site dedicated to educating and supporting parents. Check out their articles, guides, and "Parent Tell-Alls."
Healthy Snacks
Whether it is veggie packets or puffs, you can't go wrong with Serenity Kids' snacks. They are healthy and delicious. Giving your child healthy options that taste good early in life serves the dual purpose of physically nurturing them and nurturing their "taste" for healthy foods. Forget the old stigmas about kids hating broccoli. Introduce them the Broccoli puffs and spinach puffs, and they're sure to love them.
Easy to Take Vitamins
Many kids, and some adults, dislike taking vitamins. That's the great thing about Mary Ruth's products, many of which come in liquid forms which are easily added to your child's favorite drinks. Mary Ruth's products are vegan, non-GMO, and gluten-free. 
Snacks Kids Will Love
Another brand that considers its consumer's health and the health of the planet is Moonshot Snacks. Kids and adults alike will love the Edison wheat and sunflower oil-derived crackers from Moonshot Snacks.
Cool Colored Clothing
Clothing from Primary comes in all kinds of crayon-colored varieties, which your child is sure to love. They also feature affordable prices (usually) under $25 for all non-outerwear clothing. 
Forget Ice Cream
Simply put, Snow Monkey is where health meets ice cream. A frozen-fruit concoction like you've never tasted is something your kids will love. Just put a few scoops in a bowl and let them try. No convincing or persuading necessary. It's THAT good.
Protein 
If your child is a picky eater, it can be hard to ensure they are getting enough protein. That's where Orgain comes in. Using organic, high-quality ingredients, Orgain offers delicious protein drinks that your kids will enjoy just as much (or more) than chocolate milk.
A Sweet Treat
There nothing wrong with having some good ole' fashioned sweets once in a while. Especially for kids who appreciate and love them more than just about anyone. If you are going to go with cookies, though, you should choose a non-GMO brand like Nunbelievable, which also prides itself on its charitable donations of one meal for every cookie sold.
A Bit of Fun
For older children, especially those interested in art, consider getting them a gift like Paint Your Numbers, a fun way to spend a few hours creating something extraordinary. Get one for yourself, too, and make the painting into a fun experience that you and your child share.
Giving Your Baby What They Need
The benefits of clean, organic food are finally fully appreciated and have reached even our baby food. Yumi baby nutrition focuses on fresh, organic baby food that your child will love. There is no substitute for healthy eating when it comes to your child's health, and their diet is not something that any parent wants to compromise.
Conclusion
Those are some of the best baby-and-child-focused brands that you're going to find in 2021. Good luck, and remember to always look into anything you are buying for your baby, whether it be food, toy, or otherwise, to ensure you are always getting high-quality products that do not cut corners.