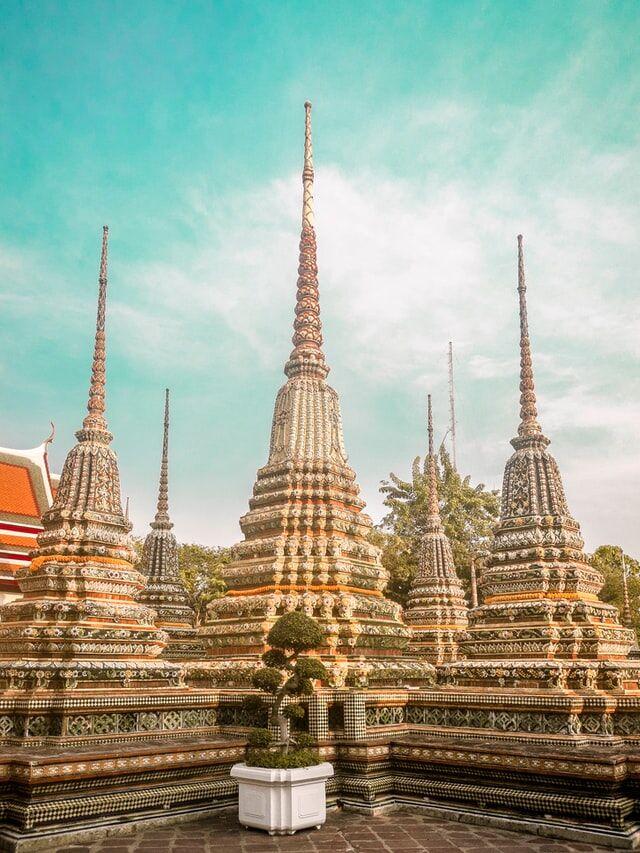 Being able to work and travel is the dream for some of us. This is why you see so many have up and quit their jobs to become digital nomads. Now, it's not all glamour, as this kind of lifestyle can be hard to sustain if you consider this kind of living, your best bet to find affordable with the right tourist spots in Southeast Asia.
Thailand
For years now, Thailand has become one of the most popular locations for tourists and digital nomads. The country has the perfect balance between modern and traditional. Bangkok, for instance, has a wide range of facilities that make everyday life easy and affordable.
One significant asset Thailand has over most Southeast Asian countries is its internet speed. In the region, it ranks second for fastest fixed broadband internet, with Singapore being the top. This makes working highly convenient at any hour. Completing a job on time is essential for any nomad because it means you can have time to enjoy the country you are staying in. For those that work with international clients, internet speed can influence your productivity.
Bangkok has often been a popular choice for digital nomads, but the cost of living has gone up a bit in the past years in comparison to other ASEAN countries. However, a good alternative, especially for those that want to be near nature, is Chiang Mai. The city itself has a small population, but it still has its share of coworking spaces and Western food.
For those that want a beachside view while they work, there are options such as Koh Phangan, Koh Samui, or Koh Lanta. All of these options include AirBnB and cheap hostels. The only downside to this is that the increasing number of tourists means getting crowded and rowdy. If you want to avoid loud parties, you may want to schedule your days outside of large tourist events like the Full Moon Party.
Vietnam
A country that has been rapidly gaining popularity in Vietnam. It's one of the most affordable places in Southeast Asia and has a good quality of life. You will find that Vietnam has many food options that are healthy and don't include meat for vegetarian travelers. It also has world-class cafes and coffee for long nights of work.
The cost of living is incredibly cheap in Vietnam. You can live comfortably for an entire month on just 800 USD for one person. Ho Chi Minh and Hanoi both have a growing community of expats and digital nomads to help you. If you have an international license, then you can rent out motorcycles for your travels. However, the streets of Vietnam may not be as organized as what you are used to, so a bit of caution.
The weather in Vietnam is unlike any ASEAN country. The southern part of the country has a tropical climate similar to the rest of the region. However, the northern part experiences four seasons, similar to winter.
Malaysia
Although many consider the price of living in Singapore too high, a good alternative is to go to its neighboring country Malaysia. It's just a day trip away, so you can quickly move between the two cities. Another significant advantage to Malaysia is its accessibility to other countries. It shares maritime borders with Brunei, Indonesia, the Philippines, and Vietnam. That means all these countries are straightforward to travel to.
Food in Malaysia is exceptionally diverse, especially if you live in the city. The downside is that alcohol is more expensive. The main reason for this is the 'sin' tax being added to it. Revenue from this tax can add up to 3.9 billion Malaysia ringgit or almost one billion dollars.
Visa for Malaysia is also quite lenient, as there are options to stay as long as 90 days. Specific rules also say that you have to leave the country twice per year, which is no problem considering how close it is to other countries.
Philippines
With the fifth-largest coastline globally, the Philippines is a popular choice for those looking for good surfing locations and variety in landscapes. There is an endless number of beaches without having to go to another island. It is also easier to adapt with English being commonly used by locals and the large expat community.
For those looking at long-term stays, foreigners can buy a pre-selling high-end condominium to find the best deal. These condos can quickly be sold or converted into a vacation spot if you want to return later. Some locations, such as Cebu or Makati, are better than others as places to live in
One major downside is the slow internet. It has been slowly getting better throughout the years, but it still lags behind its neighboring ASEAN countries. With that said, it also largely depends on your location as some service providers have better signal in certain areas.
With this information, you can select which place you can visit and stay in. That way, you can experience more than just working someplace else.