People often get married when they feel like they have found the one person they are sure to spend the rest of their lives with. When marriages fall apart for any reason, it can be incredibly hard on both individuals. It can take a lot for them to call it quits and file for divorce finally. Even if you are terminating your marriage on seemingly good terms with your partner, it can still be challenging to deal with the divorce process. You will be admitting that the relationship is officially over once and for all. If your marriage is ending and you are looking into getting a divorce, here are some tips to make this challenging process a little easier for you.
Understand your Wants and Needs
Before you start the divorce process, you need to take some time to yourself and analyze everything in your marriage and how things escalated to the point of termination to know what you want and need moving forward from that point. Knowing what you want out of the divorce is vital for a smooth process with little hassle and emotional pain. If you know what you want and need and what you feel indifferent about, the whole process can go pretty smoothly and end relatively quickly for the sake of the two parties involved.
Hire a Lawyer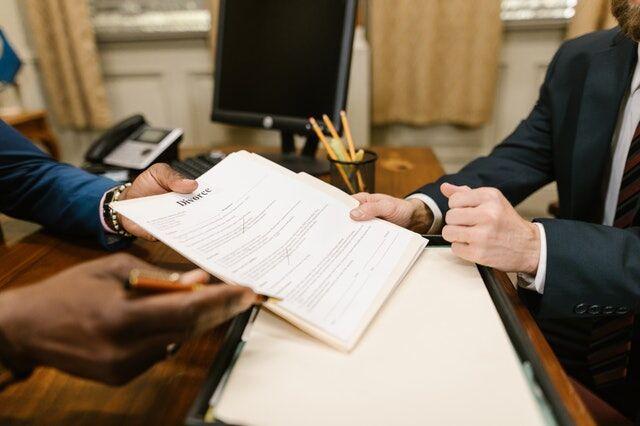 Ending a marriage is never an easy thing to do, even if the relationship is ending on good terms. If there are children and finances involved and your marriage is not exactly ending on the best terms with your partner, then involving family lawyers can be the best thing to do in these situations. By hiring a lawyer, you will be sure to have a smooth case where negotiations are made legally to satisfy both parties and ensure everyone gets their full legal rights and knows their obligations in the divorce. The key is finding experienced attorneys who have an abundance of knowledge in the field of divorces and family cases so that they can give you a painless divorce with minor consequences.
Think of the Children
When you are ending a marriage where there are children involved, the process can be pretty challenging. That is why you will need to make sure both you and your soon-to-be ex-partner are putting the welfare of the children ahead of anything else. Try to reach an agreement with your spouse on ending the marriage in a civil manner that keeps the children out of all trouble, as that can make the divorce a lot easier and significantly reduce the emotional pain. If your spouse is not cooperating, you should always take the legal route to ensure your children always come first and receive the best care and outcome from that divorce.
Get Support
Getting a divorce is a challenging and somewhat draining process that can take a while to finalize and resolve. During the divorce, you must surround yourself with a support system of friends and loved ones that will always be there for you when you need them. It can also be a good idea to consider therapy if you think you need it so that you can work your way out of the marriage with the least amount of mental health problems.
Start Fresh
Choosing to end your marriage does not mean your whole life is ending; it simply means that one chapter has ended, and it is time for you to start a fresh new chapter in your life. You will need to develop a new mindset for your new life where you think positively about rebuilding yourself and getting back on track with all the things you love. Consider taking on a new hobby or pursuing some developments in your chosen career, or even traveling for a little while so that you can unwind and regain some positivity. Planning and looking forward to a fresh start in your life can make the divorce battle a lot less painful and help you get through it quickly.
Terminating your marriage after any period of time can be a harrowing ordeal. The only way you can get through a divorce with little consequence and manage to move on with your life is by ensuring you have a robust support system of loved ones and legal professionals who can get you out of the bad marriage. Make sure you take some time to unwind and relax after the divorce so that you can enjoy a happier life filled with positivity.