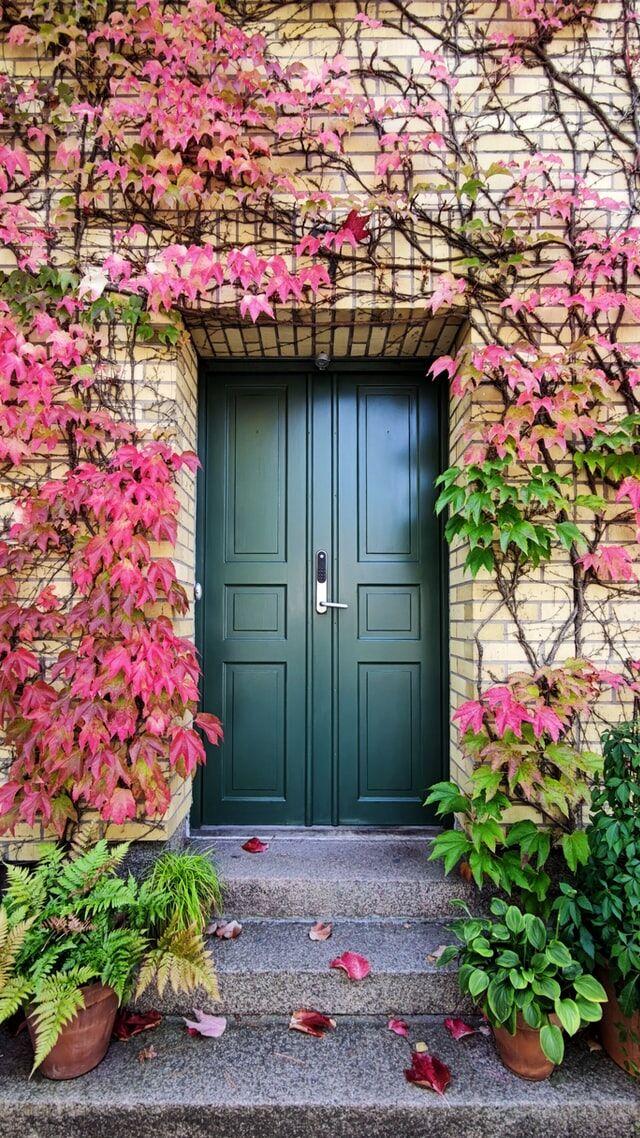 High-security doors come in various models and materials and may involve different technologies and features. With that being said, some security doors are more porous than others. 
Installation is also an important consideration: even the most secure high-security door won't provide too much value if it isn't installed correctly. 
In short, there are various considerations you should have when choosing the right high-security door for you, and in this guide, we will guide you on how to make sure you are getting enough security and strength from your security door. 
Without further ado, let us begin.
Key Features To Consider In a High-Security Door
Different security door manufacturers might offer various combinations of features that will affect the price. Thus, it's essential to choose the right set of components according to your security needs and available budget. 
With that being said, here are some key considerations to have when choosing between different security doors:
Standards and Certifications
Many door manufacturers advertise their products as "high-security doors." Still, technically, a door can only be called high security when it has met a certain standard that might vary depending on your location. 
High-security doors by Fortified Estate, for example, have met the compliance standards of the US Department of Diplomatic Security, ift Rosenheim, NTS Chesapeake, and more. 
In general, ask your door manufacturer and installation company (if they are separate entities) for a written guarantee about the security compliance of the door. It's always best to stick with well-known and established brands when choosing any security equipment, and your high-security door shouldn't be an exception. 
Infill
The high-security door's infill material and quality are very significant in determining its strength and overall security. The infill can be made of various materials from steel bars, decorative steel shapes, aluminum, perforated aluminum sheet, stainless steel, and more. 
In general:
Steel bars and grills, including those with decorative motifs, are considered the most robust and most secure options
Stainless steel mesh infills are relatively safe and might be preferred over grills and bars for aesthetic reasons. 
Aluminum is not very safe but lightweight and relatively affordable. 
Heavy-duty aluminum perforated sheets look very similar to stainless steel mesh but are more affordable and just as secure. 
Door Frame
Most high-security door frames are made of either steel or aluminum.
Again, steel is regarded as the most secure material but relatively expensive and prone to corrosion. Corrosion might be an essential issue if you live in coastal areas due to the nearby saltwater. 
Aluminum is less secure than steel but is lighter and more affordable, and less prone to corrosion. 
When choosing your high-security door frame, check whether there's a deep receiver channel for the grill/infill. This is important to ensure the edge of the door wouldn't be pushed out of the frame easily in break-in attempts. 
Fully welded corner joints would also enhance the door's strength, so consider it a nice bonus if your door features those. 
Grills
If your high-security door features grills, then the cords of the grill should be thick enough, and they should be adequately fixed to the door frame. 
Grills that are welded to the frame are considered the most reliable, make sure that there are less than 10 inches of space between welding spots, and ideally, every connection point should be welded. Similar principles also apply to grills that are riveted to the frame but make sure the rivets aren't poorly aligned to not connect properly with the grill. 
If the grill or mesh is secured with clamps, then you might want to consider using plastic clamps if you live in areas prone to corrosions.  
Hinges
The door should feature at least three hinges, and the pins should be fixed (can't be removed). The bigger the fixed buckle, the better.
Also, consider choosing a door with recessed hinges, or the door should have a hinge that fills between the frame and the door for extra protection.
High-Security Locks
When installing locks for your high-security doors, you should consider the purpose of the room the door is being installed in. If the room is designed only to store valuables, you should make sure the door can be appropriately locked from the outside. However, if it's designed to secure people inside the room, the door should have a locking system unlocked from the inside.  
Nevertheless, the locks should at least be a five-pin cylinder, and a three-point lock may help protect the door from being wrenched back from the top or bottom of the door. 
Ease of Access 
Check whether the door will be easy enough to get out of in case of fire hazards, earthquakes, or other emergencies. If, for example, the door will be too hot to open in case of fire, then it should be a significant consideration. 
Design 
It's best to choose a reputable company that offers customizable designs. This is important for aesthetics purposes and ensures the door will fit properly to your existing interior and stay compliant with various security standards. 
End Words
The quality of your high-security door can be a matter of life and death in the event of break-ins, fire hazards, or other emergencies, so it's imperative to consider all the various factors discussed above when choosing one. 
It's essential to determine the reputation of the door manufacturer and installation company you are dealing with to ensure they meet your quality requirements and legal regulations.