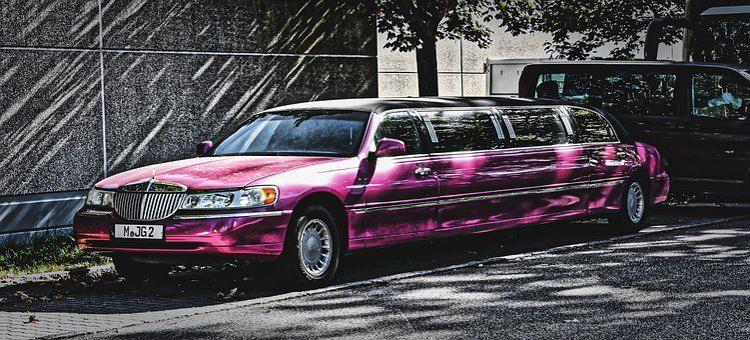 For some special events such as a prom or wedding, or even just for a fun night out with friends, nothing screams luxury more than renting a limo. Getting a professional and beautiful ride to the designated destination and embarking upon the evening of your dreams is the ultimate way to treat yourself and your loved ones.
You're bound to hire a limousine service at least once in your lifetime. But if you're not sure how to cut through the noise of online advertising and find a service that is elegant and professional rather than corny with terrible looking vehicles and incompetent drivers, then this article is for you. 
The following are a few tips on what to be on the lookout for as you book your next limo.
Reputation and experience
This should be a no brainer. However, let's not underestimate how important it is to really take the time to research and find the best service for you. Look for a limousine rental company that has a solid number of years in experience and a reputation for excellent customer satisfaction. When booking a limo, you want to feel safe in knowing that the company will be hiring only the best drivers who will not be putting your life at risk on what should be a very special event. So look at their website, check out reviews online, see the kinds of vehicles they offer, and so on. Basically, leave no stone unturned. If a review mentions particularly egregious practices, or accidents the customers have been involved with, immediately turn to another company. 
Ease of booking 
A good limo service will be one with which making a reservation is a cinch. If the booking process is overly complicated, or if you are unable to get a hold of a representative by phone, don't bother. There are too many efficient, automated tools out there nowadays for this to be a regular occurrence with any company, so don't hire a service that doesn't seem to display the best "storefront." Luckily, many limo rental companies in Southern California and across the US employ online systems that make the transaction as simple as possible. As you can see on this website, such systems allow you to get fast quotes, choose the vehicle model, day and time of pickup, and so on. A reliable company's website should also include a section where you can see the company's credentials and get a solid grasp of their specialties.
It's all about the extras
Maybe your limo ride isn't just meant to get you from point A to point B. Maybe you need something a bit extra for a truly special experience, such as catering. There are many limo service companies that will offer food and beverages of your choosing to make the night out with your friends more memorable. You can look into other amenities as well, such as television, quality chauffeuring, and so on.
Variety of events covered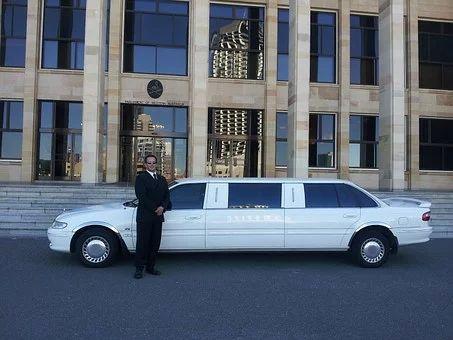 A full-service limo rental company will be able to offer a variety of limousine styles for different occasions. If you are renting the car for a corporate event, a wedding, high school prom or dance, and so on, the company should be able to easily cater to your needs. You can also go in for a consultation, and choose the model that feels perfect for your event. When renting a limo, you will most likely want to ensure a beautifully dignified arrival, and the company should be able to guarantee that.
Concierge services
Depending on the kind of event you have in mind, you can see if the limo rental will offer particular services amenable to a corporate event. Perhaps you need to book a stretch limo to pick up a guest speaker from the airport - or, a more modest vehicle such as an SUV would be more doable. 
Likewise, you might need a service to pick up several people, drop them off at different points or venues, and so on. An experienced company will not feel that any of this is a tall order. They will understand your needs immediately and get it done in a cinch. 
The importance of insurance
Make sure that the company you choose is a fully registered limousine rental company that is licensed to operate in your locale. A limo that isn't legally insured by a third party is perhaps one of the worst things you can possibly get involved with, and it's always best to err on the side of caution. That way, in case of an emergency, you know that you are covered. 
Affordability
While renting a limo is a predictably pricey luxury, there is no reason to settle for the first company that comes your way. Instead, you should call various services and get multiple quotes on all the different amenities you want, and definitely study the fine print— it often has all the extra fees buried deep within. Draft a plan of exactly the kind of car you'd like to book, the chauffeuring services you think would work well for you and your company of friends, the amenities, and call up a bunch of companies. Get different quotes, and seek out the ones who are especially eager to share with you a special promotion. Whichever service offers to do that is business savvy and displays a confidence in their products that is encouraging for any potential customer to take on. 
If you're looking to treat yourself to a luxurious experience, then having a limo has to be part of the package. Not only do they deliver an image of class and luxury, but the services are bound to make you feel like a million dollars as well. Be sure to never settle for the cheapest deal sight unseen. Scrimping and saving money might mean missing out on a valuable amenity such as insurance, and that would be a shame. So, do your best to weigh your options, look into all the information available out there, and check that information against your needs to make your experience extra special.