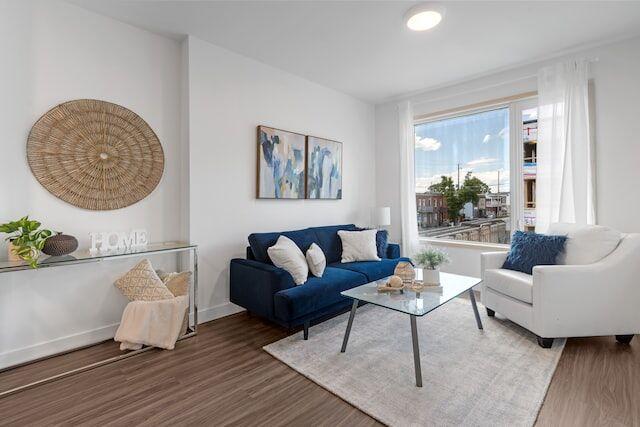 Are you thinking of a new style for your home - here are some of the best for 2023.
•Contemporary
Contemporary home design is often confused with the modern style mainly because it has sleek ascents and clean lines. The distinction between the two is in their names, where the "modern" is about a time period while the "contemporary" is about the moment. Hence, the contemporary style is fluid and ever-changing.
The modern style has straight lines, while the contemporary emphasizes curvature with a preference for brass, chrome, glass, and lacquer as primary materials on internal doors, windows, and features. Nonetheless, the modern and contemporary styles share an emphasis on sleekness while avoiding clutter and excesses.
Hence, a contemporary house might have items featuring metal legs, vibrant colors, and large art pieces, including sculptures.
•Traditional
A traditional home design majors on symmetry having are formal appearance. You could find a house with lavish fabrics, skirted (tufted) upholstery, and rolled arms. The style levitates more to a formal appearance, which is not as trendy as it used to be because people are keen on livable and functional homes.
Nevertheless, that does not imply that the traditional style does not have a place in today's home designs. It is possible to create something tasteful and elegant depending on your color scheme and artistic approach.
•Transitional
As the name suggests, transitional style is a blended design combining contemporary and traditional features. It is a mix-and-match game that allows you to pare down what you find alluring in both styles. Hence, you can get creative instead of being limited by a strict design formula.
You can create a sophisticated look if you pare things correctly, resulting in a timeless style. The approach is to identify and update classic elements, making them more functional and welcoming. Find ways to bring more out of traditional space planning, height, and accent furniture.
•Mid-Century Modern
When you think about what to expect from the mid-century modern style, journey back to the 50s through the 70s, this design aims to deliver function and comfort, having a streamlined and laidback look.
It is a slight twist to the modern style. The mid-century modern design also has clean lines but with a touch of flair. It also brings in some unconventional materials like vinyl and plastic.
The Eames chair is named after a famous mid-century modern designer, Charles Eames, and retains its popularity.
•Farmhouse
The farmhouse style features anything that would make your home look like it is on a farm. The design has rustic finishes, vintage pieces, rattan accents, exposed beams, warm-toned colors, and a patina of age and wear. 
You can achieve a farmhouse feel by borrowing accents from the coast and contemporary styles. Buffalo plaid upholstery and other beautiful additions are a step in the right direction for this home style.
•Coastal
Picture having a home at the beach and think about all things beachy when trying to understand the coastal style. Owning an estate by the bay or perhaps a bungalow by the seaside is a dream for many. The coastal style can be different things depending on how you imagine owning property at the beach.
It features colors mimicking the ocean; hence, your choice includes coral, turquoise, blue, green, white, and navy. Additional features that complete the desired coastal appearance include rolled arms, baskets, sisal rugs, slip-covered styles, stripes, and linens. Blend everything to create an overall airy, soft, relaxed feel.
•Bohemian
The bohemian style is about diversification and broadening possibilities. It is eclectic and has a purposefully messy feel. The bohemian design has vintage touches, global textures, Moroccan prints, and textures; all bathed in an array of colors and fabric choices. 
Therefore, you can expect it to feature floor pillows, long mirrors, lanterns, poufs, and other elements that can create a layered, cozy, relaxed setting.
•Industrial
It is a style birthed from an industrial setting and morphed into a livable space. An apartment built from an old mill is an excellent example. The style features home furnishings, mainly a combination of metal and wood, with a rough, raw finish. It also has an eco-friendly element, as evidenced by using repurposed items like industrial carts or a 1650 freestanding bath.
The industrial home style has dark trims around the windows and door and unique lighting features but with an overall raw feel.
Here are Some Other Articles Related to Your Search:
Contemporary Designs to Make Your Home Stand Out
5 Tips for Mixing Traditional and Modern Décor Styles
4 Ways to Create Coastal Curb Appeal