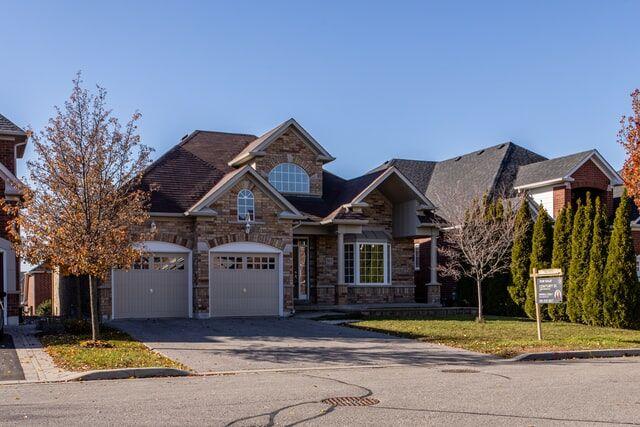 Making a massive investment amid a pandemic is beyond crazy and frustrating. The real estate market has been a hot topic during the pandemic, as house prices are at all-time highs and mortgage rates are at record lows. With low housing inventories, the demand for properties remains high, pushing house hunters to go the extra mile to win bids. The pandemic also encourages people to look for new residences, as people leave their current homes for something bigger. This renewed housing demand lies in their desire to accommodate their home offices and outdoor spaces because of the work-from-home trends and month-long confinements. In addition, the purchasing power of eco-conscious millennials contributes to the housing demand as they look for green building designs and sustainable real estate. Deciding whether to buy a home in this pandemic can be a tough call for cost-conscious house hunters. Although experts say there's no best time to purchase a home, the smartest thing you could do is to look at the big picture and decide whether to buy a home right now or wait. In this article, we'll help you determine if you're ready to buy a property this year!
Consider your lifestyle
While money is always a deciding factor, other things will define the timing of the purchase. Do you need extra space to accommodate a new family member, or are you planning to transfer the kids to a new school? Do you want a larger home garden? Your lifestyle still plays a massive role in whether you need new living space. For instance, buying a new home may be an excellent idea for families with remote workers and homeschooled children. In this era of virtual offices and online schooling, families need larger and soundproof homes to minimize distractions while working or studying. Considering lifestyle needs also involves the total amount of monthly living expenses. Splurging on gourmet meals, going on weekend getaways, and other expensive activities and hobbies can add up to your financial obligations. If you're planning to buy a costly house, you need to balance your lifestyle needs and cut back on activities that may hinder you from buying your dream home. Before signing up for a mortgage application, think about if buying a new house will accommodate your lifestyle, or it will only require you to let go of something you need.
Evaluate the housing market
Suppose you have the budget well under control. The next move is to identify if the housing market works in your favor, whether in your current location or the place you plan to live in. Remember that buying a property is a considerable investment. While you have the money to purchase that property, it's not enough reason to consider it a wise purchase based on a financial perspective. To know if buying a home works well for your finances, think about if renting is cheaper than buying a house. If having your own home will put less strain on your wallet, then it's better to push through with that sale. At the same time, consider the long-term implications of buying a home. In previous decades, property investment is a sure path to making money. Homeowners can sell their old homes over five times their price after a few decades. But since real estate can be unpredictable, the fluctuating market price will affect your investment over time. Most homeowners think that real estate is a safe investment, not until a disaster or recession will ruin that theory.
Length of stay
While affordability should be the top priority in home buying, you need to estimate how long you're planning to stay in that house. The last thing you want is to continue living and paying for a place you can't afford or maintain. Deciding to move out depends on the length of stay. Experts say you have to live in a house for over five years before planning to sell it. Aside from setting the budget for the new home, it would be best if you were financially ready to cover the moving expenses and potential repairs. If you haven't decided yet about your five-year plan and the area you're moving in, then give yourself more time before placing a down payment. Whether the housing market goes up or down, the perfect time to buy a house still depends on personal factors. After all, buying a home involves a considerable amount of money, and it's something you should deliberate carefully. So the next time you feel like buying a new home, think of your finances and not the financial market.