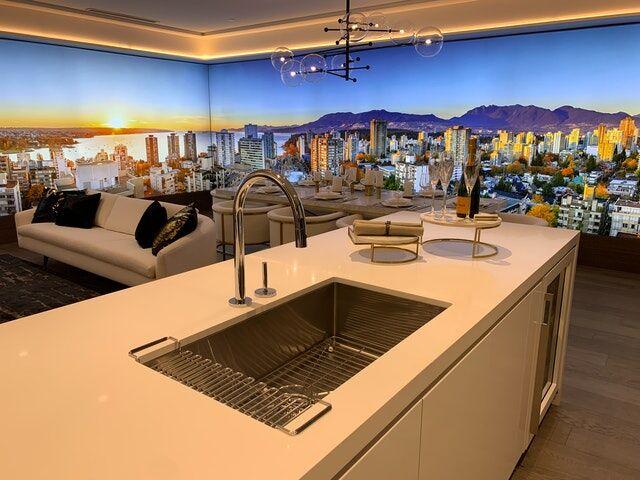 If you are thinking of remodeling your kitchen or building a new one, opting for unfinished cabinet doors is a great idea. They leave you with lots of scopes to customize your kitchen in your way. Because they are incomplete, you can do them up in any way you want and attain a very eclectic and unique look for your kitchen. 
Unfinished cabinet doors usually come in varieties like "paint- grade" or "stain ready." Once they are shipped to you, you can finish them yourself or ask a contractor to take care of the remaining tasks and install them for you. Here are some of how you can choose the right unfinished cabinets for your kitchen.  
1. Choice of Wood
When choosing an unfinished cabinet door, the choice of wood becomes very important. To an untrained eye, all kinds of wood might look the same, but they are not. Every wood has its characteristics. The wood will have a significant impact on how your kitchen looks and feels in the end. If you are more inclined towards the natural look, then oak is the right choice. You can give it a coat of lacquer, and it is good to go. On the other hand, if you want to go for paint-grade doors, you can opt for maple or poplar. They look very classy when painted in whites and blues, and you can choose other colors to go with the décor. 
2. Cabinet Door Styles
The cabinet doors and drawers have a maximum impact on how your kitchen looks finally. The cabinet styles can make your kitchen look vintage-inspired or modern and minimalistic. The cabinet's class will also play a role in which colors you want them painted or what kind of accents you have. In other words, the unfinished doors open a range of possibilities when it comes to customization. 
You can choose shaker-style cabinet doors that are suitable for both modern and classic kitchens. Or you can go for the ones with raised panels, and you can opt for squares, arches, and other features to add more dimension. The recessed panel is another favorite if you want a timeless design but with more elaborate detailing. If you want something simple and easy to clean, then slab cabinet doors are the ones for you.  
3. Overall Style for your Kitchen
When you choose unfinished cabinet doors, you should have a vision for your kitchen. Thanks to the customization options you get with them, it is okay if you need some extra time to decide on your kitchen's final look. It would also allow you to customize the kitchen drawers and countertops for a whole new look and the cabinets. You can use different paint colors for a bohemian look or go for bold primary colors to make your kitchen look vibrant and radiant. The result can be contemporary or very chic and minimalist. Opt for unique colors like muted blues and greens if you want your kitchen to be serene and tranquil.  
4. Existing Cabinets
With unfinished kitchen cabinets, you also have the option of matching them to your existing cabinets. What if only one part of the cabinets needs to be replaced? There is no need to go for a complete overhaul if you have budget constraints. You can order unfinished cabinets and then match them to your existing ones. You can call them without a stain, but only with the design that you want. Once they arrive, you can have them stained and finished to match the rest of your kitchen. 
5. Installation
When you opt for unfinished cabinet doors, you have to make sure that someone will be around to do the finishing touches for you once they arrive. You can either opt for DIY methods or choose a contractor to finish the work. The installation is a vital part of completing your kitchen. While choosing unfinished doors, make sure that you will be able to finish them flawlessly on your own to achieve the look you were going for.
With unfinished cabinet doors, you can customize your kitchen to no end. This is a great way to add a facelift to your kitchen, especially when you have moved into a house and want to redo it your way, or if you're going to sell your house and showcase the house and the kitchen in the best possible way. It is sure to increase your home value too, and you will have a fabulous kitchen to work on in the meantime. Explore a range of choices with unfinished doors for your kitchen and give it the facelift it deserves.