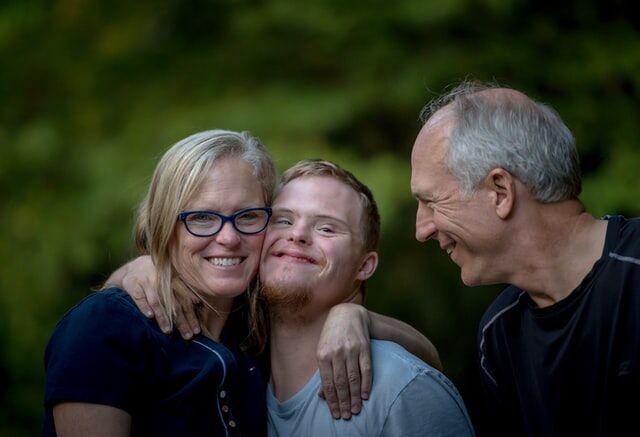 Staying connected with parents in assisted living can be challenging for families amid the COVID-19 pandemic. In fact, according to a study conducted by the University of Michigan, loneliness doubled for older adults in the first months of COVID-19. While phone and video calls allow families to keep in touch, most seniors can easily miss answering calls, which can further add to feelings of isolation. 
However, with Happy Seniors, assisted living staff and nurses can help facilitate communication between seniors and their families. In addition, happy Seniors offers comprehensive, sophisticated features that streamline senior care facility management and help everyone, including residents' families, stay connected. 
Happy Seniors is an all-in-one platform for senior care facility management. It provides a suite of features to help staff and managers plan, implement, and oversee a care home (or homes) from the cloud. 
The platform simplifies the often challenging process of finding the right senior care home for their elderly parents and relatives for families. Happy Seniors can provide families relevant senior care home information, such as gender ratio, location, weekly schedules, and costs. 
The Happy Seniors dashboard gives assisted living home managers an overall view and relevant information about the staff and residents. The dashboard is simple, clean, and easy to understand, allowing managers to handle daily care tasks, know the residents' well-being, and monitor upcoming events with ease.  
Managers can see the residents' average mood, the lined-up events, and the completed and open tasks' weekly trend. For instance, seeing the average mood data with a high percentage of Very bad can quickly prompt managers and staff to check on residents and assess the right ways to uplift the residents' moods. This feature also allows staff members to send accurate updates to residents' family members who may be concerned about their loved one's moods and behaviors. 
Managers and staff can ensure they don't forget any schedules and significant dates through the platform's Calendar feature. Staff can view all the scheduled activities and add events to the calendar, from weekly bingo nights to resident birthday celebrations.
Assisted living facility staff can easily schedule Zoom or phone calls with the senior residents and their families to ensure they don't forget and miss an event. A team can also use the calendar to stay on top of their management activities and tasks, so everything stays on schedule. 
Upcoming Happy Seniors features
Happy Seniors adds more to their lineup of features to keep parents in assisted living even more connected to their families. These features include:
Family Feed. Families can stay involved in the residents' daily activities, crucial alerts, health updates, and scheduled visits (or video and phone calls during COVID-19) through the Family Feed feature. 
Direct communication to senior housing staff. Family members will communicate directly with the assisted living facility's senior housing staff right from their mobile phones in this messaging section. This allows families to ask questions and make special arrangements and requests with the housing staff. 
One tap ordering. Family members who want to treat their loved ones with presents, flowers, or cakes (among others) will be able to order these quickly with the Happy Seniors' one-tap ordering feature. 
Keeping in touch with seniors in care homes can be challenging during the COVID-19 pandemic, but it's crucial more than ever for them to stay connected with their families. 
The Happy Seniors platform's robust features streamline resident, staff, and senior house management. The technology helps managers and staff provide better care, assist residents in communicating regularly with their loved ones, and ultimately improve the seniors' overall well-being.