Living in a mobile home has caught on with the millennial masses as the housing crisis creeps in ever more strongly. The older generation in the age range of 50-69 prefers mid-size housing for recreational getaways in more off-city locations than predicted.
Easier to construct, and much faster to furnish, mobile homes pose as an appealing housing option for urban natives. For sellers and savvy home-makers, remodeling, their mobile units holds value in the expanding U.S. housing market, apart from aesthetic and mobility benefits.
Turning the notion of trailer parks on its head, mobile homes are customizable to the frame—this has intrigued mobile homeowners to plan a neat luxurious makeover influenced by the high style and exclusive home design aspirations of city dwellers.
If you're considering a chic crisp remodel for your mobile unit, look no further as we lay the foundations brick by brick in the Home Remodeling & Renovation Guide.
Tackle Roofing First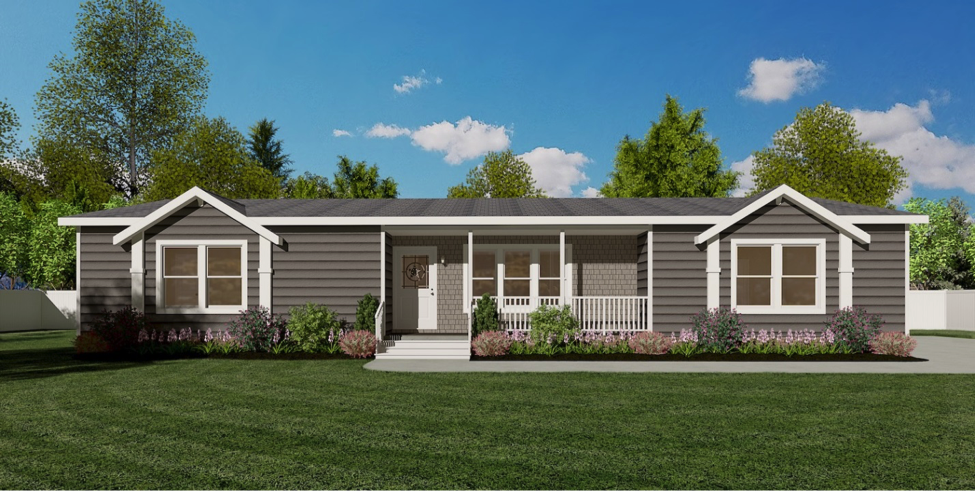 Your roof is the first line of defense against weather going awry. Consider a pitched roof over a flat roof for they provide better drainage, stronger structure, and take less maintenance. Assuming that you're going to want to save on periodic structural changes, pitched roofs are durable and can be coated with strong resistant membranes. An EPDM membrane serves as a robust layer to deflect harsh warm sun rays, rapid winds, and rains—protecting your home from getting strained and retain its long-term sustainability.
Remodel Your Mobile Home Layout
Planning a layout makeover isn't as daunting on the finances as conventionally expected. Mobile homes get easier options to set in motion a quicker layout remodel as compared to stick-built homes. Since ceilings take minimal support from interior walls, there are lesser risks of major damages if you're looking at adding custom molding, or even knock down hallway-dissecting walls to create a larger living room space. In homes with smaller rooms, it's common to re-build spacious living rooms to provide a studio apartment look where the kitchen and dining room are combined into a common space. 
In larger units, room dividers are helpful markers of space if you want to split rooms for tighter utility purposes, you're not looking to onboard a construction contractor to erect walls between rooms. Moreover, you can always use an air purifier to sort the ventilation issues. Purifiers improve the air quality effectively by refreshing the air in the room with minimal ventilation. A single unit like the Alen Breathesmart  can cover maximum area without taking up too much space. While we believe DIY mobile home remodel solutions possess an unshakeable advantage of designing the home of your dreams, we won't shudder from advising to assess contractor options in your local area.
Onboarding a qualified mobile home construction contractor will ensure you're not in violation of the HUD code or building standards, which means getting in touch with the right party is ever more crucial. Check this site to understand how a construction project manager participates in a building process differently than a general project manager—so as to help you connect with the right professional in realizing your remodeling, vision.
To paddle, your thoughts on a layout makeover here's a single-wide mobile home remodel reference.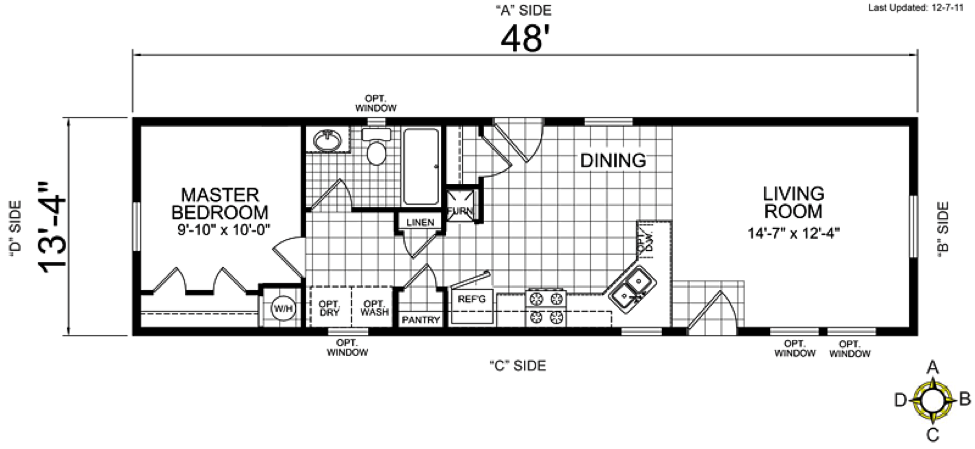 Updating Flooring
Mobile home flooring is traditionally thinner and popularly made of wood. It can be replaced with finer hardwood options to amp up the rustic earthy feel that's typical of a cottage. Updating mobile home aesthetics can come from a motivation to level up comfort or more closely represent personal home-respite aspirations. Making your flooring more durable and dramatically stylish will also attract tenants and buyers seeking smartly decorated mobile homes. Less floor damage risks abound when the flooring is appropriately polished and insulated.
Hit Those Walls
Walls are instantly fixable as a mobile home's structure isn't jammed together were knocking down one wall could potentially endanger its crash. By removing the paneling, and fixing, walls can be replaced and you can even replace the wooden joist structure underneath. Texturizing, your walls with modernistic undertones is a matter of buying and sticking differently patterned wallpapers that come in multifarious designs containing stonework, metalwork, and many other material blends.
Spruce Up Your Décor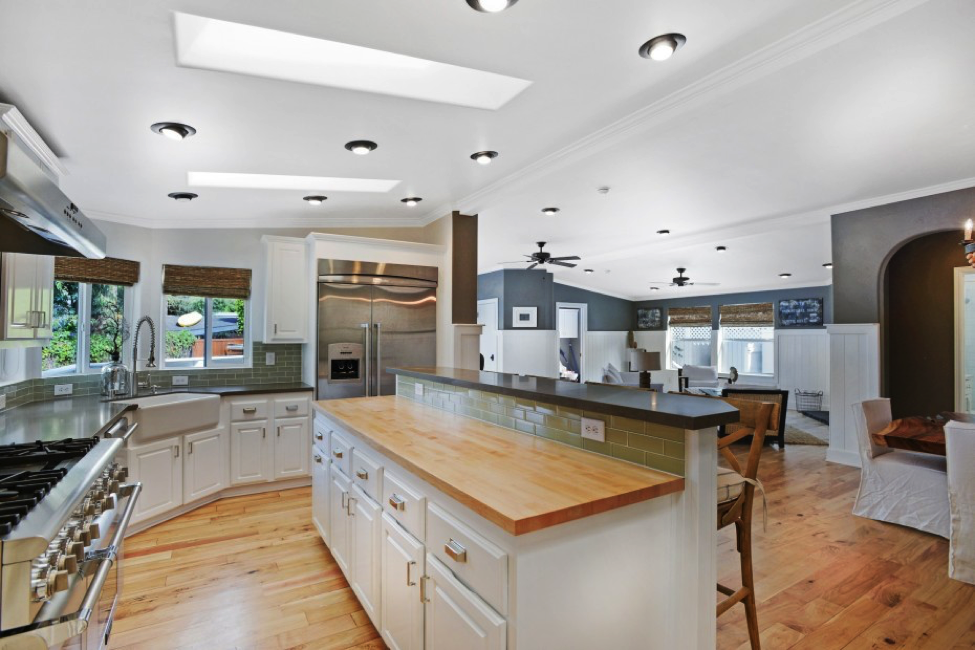 No home makeover is finished without touching up the interiors and exteriors. Aside from purchasing decorative accessories and aroma dispensers, the inside of your house needs to come alive with color's—yes, a luxury home makeover must take painting jobs seriously such as using satin paints and specialized paint finishes. Let's examine both sides of the coin closely.
Mobile Home Interior Remodel
Start off with significant changes like landscaping your key home areas—living room, kitchen, entrance passageway—since planning installations would become easier once layout, has been confirmed. Research eco-friendly painting upgrades that hold out longer than traditional paint finishes. Steer away from plain vinyl interior molding, to wood-paneled interiors that jazz up the aura with a clean, and consistent color, scheme. Ensure you leave room for decorative wall panels, floor molding, and contemporary furniture to enhance the versatility of your mobile home.
Mobile Home Exterior Remodel
Remodeling, exteriors including the patio deck, external walls, roofs, front and back yards, steps, and fences will set you back by a large amount. Install specialized wall panels surrounding your home's perimeter. Embrace green roofing with style by restyling the roof into a farm to help you grow essential home ingredients. Weather-proof your walls and roofs. Install steel railings, awnings, and a modernized deck surface with cobblestoned, pathways and evenly sized grass in the front yard. Plan for recreational options in the backyard such as a swimming pool equipped in a Jacuzzi style. Ensure these ideas fit together seamlessly and use designated space without encroaching on neighboring, areas and city property, as otherwise, you stand a high chance of inviting fines and neighbor, complaints.
Upgrade Your Furniture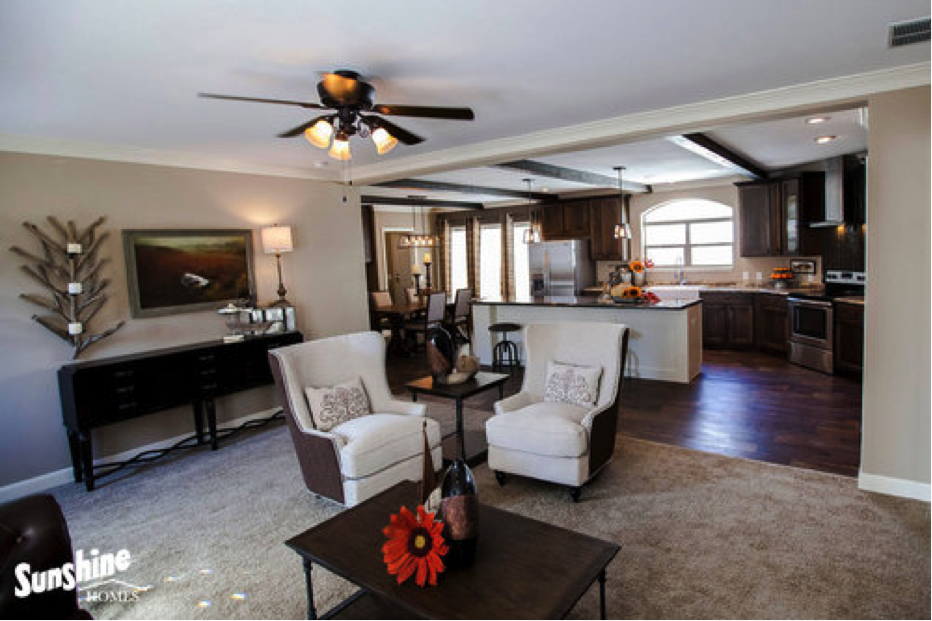 Choosing furniture that goes well with living room geometrical lines is strongly recommended. Install light fixtures that provide adequate room for natural light into different areas. Choose a special contractor to fix the plumbing and electrical work for the entire work as there will be design specifications particular to remodeling, mobile homes that need to be adhered to.
By taking together these suggestions, we urge you to establish a firm timeline to schedule the construction and installation, depending on when you're planning to move in, rent out, or temporarily lease your property. Without sweating insignificant details in remodeling, your mobile home, don't hesitate to onboard a specialized contractor to execute your desired makeover ideas.