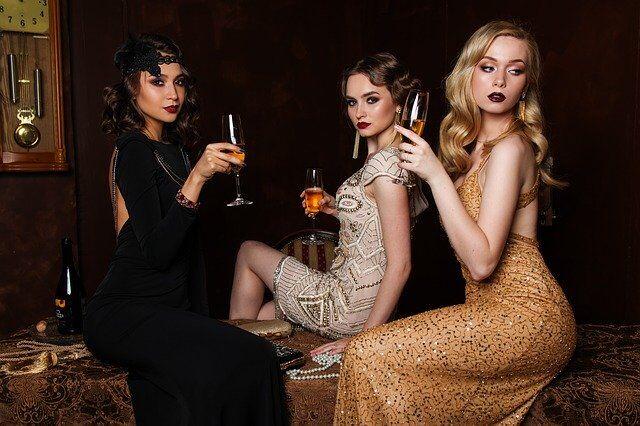 Multiple states have now reopened or have relaxed their stay-at-home orders and people are cautiously reconnecting with one another. You might want to get in touch with friends or family again after months of separation. However, you should still bear in mind the safety and well-being of other people during the pandemic.
According to health experts, the ideal size of a gathering is less than 10 people. Studies show that the chances of attendees of a gathering of 10 or fewer people catching the virus are less than 3 percent, depending on the number of cases in the country.
Here are some ideas for fun, intimate gatherings and how you can make sure your attendees remain safe and healthy.
Ideas for Small Gatherings
Medical experts have revealed that hosting activities outdoors is much safer than staying indoors. Research shows that you're almost 20 times less likely to get the virus when you're in the open air. Keeping that in mind, if you have the room for it in your backyard or garden, you should move your part plans there for additional safety. Here's how you can make your outdoor gathering more interesting.
You can host a bonfire or a barbecue so everyone can get nice and toasty as well as enjoy delectable like roasted hot dogs and s'mores. This is even better if you have outdoor kitchens with nice gas fire pits where you can enjoy the warmth of the open flames.
Or you can enjoy an al fresco dinner on picnic tables and blankets. Everyone can sit around under the stars or the clear sky to take in the breeze.
If you want to watch a movie, rather than cram inside your living room, why not rent a projector and screen and set it up outside in your garden? In a pinch, all you need is a projector and a large white blanket and presto! You have an outdoor movie theater.
Guidelines for Safe Small Gatherings
No matter what type of activity you're planning, you'll need to follow some rules to ensure the safety of your guests and other residents. These are some of the most salient guidelines to keep in mind.
Always double-check local and state ordinances governing gatherings and quarantine procedures. You do not want local authorities to interrupt your gathering because you're violating a stay-at-home order or similar measure. Following the law can guarantee a smooth gathering with no legal repercussions.
Establish the rule in your invites
Aside from local laws, you might choose to enforce your own rules during the gathering. For example, you might want everyone to wear face masks during the entire event or insist that everyone should bring hand sanitizer. You should make such instructions and rules clear on your invites, whether you send those out digitally or physically. This gives people the opportunity to decline to attend the event if they can't or won't comply, preventing unpleasant incidents.
Promote physical distancing
Use the décor and the furniture to promote physical distancing among your guests. If you're hosting a small sit-down dinner outdoors, use either a large table with the chars spaced wide apart or multiple smaller settings placed away from each other. If you're having a barbecue, instead of crowding around a single small fire, build a larger flame in your fire pit so there's more room for everyone. If you're planning a picnic, give attendees individual blankets or already place them strategically far apart around your lawn.
Even with masks on, serving food buffet-style is a risk you shouldn't take. Prepare all food and beverages you plan on serving beforehand and put them in individual packaging. If you're hesitant about using disposable containers, you could find more environmentally friendly alternatives such as reusable glass containers or containers made of biodegradable material. Prepare extra portions in case some people want more food. You could spice things up with your containers by incorporating them into your theme. For example, your small outdoor picnic will feel much more authentic if you serve the beverages in individualized Mason jars.
Although you might enjoy an evening of sitting around and just talking with your friends and family, you might have other activities in mind. Make sure these activities won't jeopardize your well-being. No matter how sunny the weather, you shouldn't be encouraging a pool party, for example. Look for fun activities that still obey physical distancing guidelines. Charades is a good example, as you can play it with a mask on. Consult your attendees on which activities they'll enjoy and winnow anything that might even be a little unsafe.
Social interactions must be tempered caution and vigilance in today's environment. No matter how chafing procedures can seem, you must always prioritize your well-being and those of your friends and family over personal preferences. These guidelines can help make it easier to mix responsibility and recreation in the new normal.