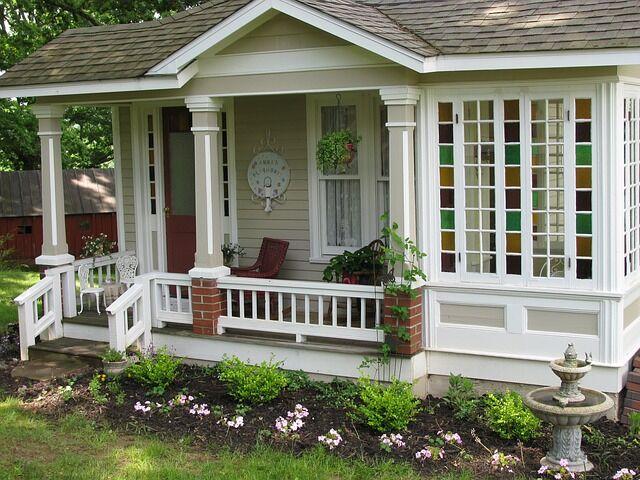 There are many people these days who live in a small home, and this could be for a variety of reasons. Some have downsized to a smaller home because of their changing needs while others have a smaller home because of the lower costs. If you decide to purchase a small home, you may want to consider a storage unit for personal storage. Check out the Cubic guide on the various unit sizes https://www.cubic-storage.com/storage-size-guide/ to help you make an informed decision.
One thing you do need to do if you are considering moving to a smaller home is to consider the pros and cons. There are both benefits and disadvantages that come with living in a smaller property, and you do need to ensure that the size of the property is adequate for your needs if you want to avoid struggling. In this article, we will look at some of the pros and cons that come with choosing a smaller home.
What Are the Benefits?
There are plenty of benefits that you can look forward to when you choose a smaller home. The first is that it is far easier to maintain, as there is far less to clean and look after! If you are limited for time, the last thing you want is to spend all your spare time cleaning and looking after a huge property. With a smaller property, cleaning and maintenance are far easier, and this can save you time, hassle, and energy.
Another of the major benefits is that it is cheaper to live in a smaller home. First off, the asking price on smaller homes is likely to be considerably less than for sprawling properties. In addition, you have to consider the running costs of the home, which are likely to be far lower for a smaller property than for a larger one. For instance, when it comes to heating your smaller home, you will find it far cheaper than trying to heat a large property.
What Is the Downside?
So, what is the downside of choosing a smaller home? Well, the main issue is space, which will not be an issue for everyone but may be challenging if you have a lot of stuff. You may end up with rooms that look cluttered because you have had to squeeze so many things into one small property. As outlined above, this is where storage facilities can come in useful.
Another issue is if your needs change and you suddenly find you need more space. For instance, you may have a family member that needs to move in with you, or you may be single when you buy the home but then meet someone and want to start a family. In cases such as these, you may struggle to find the extra room you need, which could mean having to move again.
These are some of the key pros and cons of living in a smaller home.