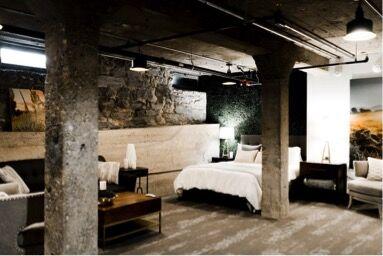 If you are thinking of selling your home, there are a few things you should consider implementing before you push the button in terms of marketing. You can, of course, put it up for sale and see what happens, but a little planning and foresight could help to generate as much interest as possible.
The higher the number of interested parties, the greater the chances of maximizing your final sales price. Here are 3 things you should do before putting your house on the market.
Declutter
One of the first things you should do is declutter your home. This will ensure that when people view, they can see the potential your property has rather than just a bunch of your belongings. If you have lived in your property for a long time, you might not realize just how much stuff you have accumulated, so be realistic and consider whether it looks as good as it could.
It's a good idea to do one room at a time so it doesn't become overwhelming. Get rid of any rubbish and box up the things you no longer use. Decluttering doesn't mean you have to get rid of things you love, it's just a temporary measure to make sure your home is well presented.
If you feel that there are too many things on show and it's making the property look cluttered or smaller, box it up and store in your basement or garage. It will also make packing much easier when the time comes!
Tend to any maintenance issues
Many buyers will arrange for a professional home inspection to be carried out before they move forward with any purchase. This minimizes the risk of any hidden surprises further down the line in terms of the property's roof, electrical system, heating, plumbing, and so on.
If you are aware of any ongoing or more recent issues with your property, have them dealt with before it goes on the market. If your property is riddled with a heap of problems, it could not only put buyers off but could be detrimental when it comes to price negotiations.
Maximize curb appeal
Many potential purchasers will carry out a drive-by of your property before arranging to view. First impressions count, so it's important to make your property look the best it possibly can. Make sure your driveway is clean and free of any rubbish and debris. If your boundary fencing is looking slightly worse for wear, a lick of paint is a quick, cheap, and easy way to spruce it up.  
If your front yard is in disarray, spend a bit of time making it look the best it can. The lawn should be cut and strimmed, weeds should be removed from any flower beds, and hedges and plants should be trimmed back.
The better the first impression, the more likely you are to sell your property, so put in the effort now, and you should reap the rewards later.