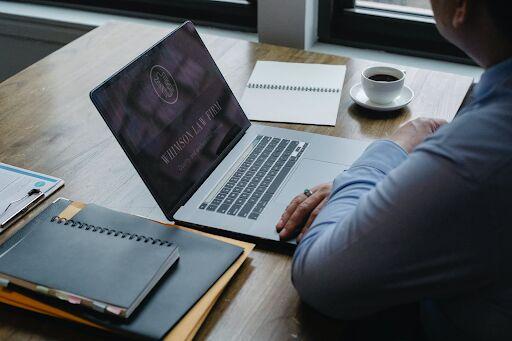 Hiring a lawyer can be intimidating, especially when you need to navigate the legal system for something specific. It can feel like walking into an unknown world, where you have little understanding of what's going on or who is best equipped to help you. Whether it's a divorce case or helping secure intellectual property protection for your new invention, having an attorney that specializes in the unique details of your field is essential. Here are some top tips to help you find a lawyer who specialized in your type of case.
1. Ask Around
Talk to your friends and family members who have gone through a similar legal issue – they may be able to recommend someone they had success with. Reaching out to professional organizations in your field is also recommended; they may be able to provide you with credible references or direct you toward the right person. For example, a Phoenix immigration attorney who is a member of the American Immigration Lawyers Association (AILA) may have more experience with immigration law than a lawyer who does not specialize in that area. It's important to do your research and find an attorney with specialized experience.
2. Do Your Research
Before hiring a lawyer, it's important to research the credentials and experience of any lawyers you're considering. You should also ask each lawyer for references and talk to other attorneys in your area to get their opinions. It's important to find out as much as possible about the firm or attorney before making a decision. Remember that finding a lawyer won't be easy — it will take time, effort, and patience on your part. Additionally, some firms may specialize in certain types of cases, so make sure you understand exactly what type of case the attorney handles before proceeding with them. 
Finally, make sure you feel comfortable communicating openly with the attorney so that you can effectively discuss your case. 
3. Ask Questions
Don't be afraid to ask questions when talking to potential lawyers about your case. Questions can help you get a better understanding of how knowledgeable the lawyer is and if they are the right fit for you. Ask them what experience they have in similar cases, what strategies they plan to use to win your case, and any other relevant details that will help you make an informed decision. A good lawyer should be able to answer all of your questions with confidence and knowledge. Additionally, asking questions can help establish trust between you and your lawyer which is key when it comes to getting the best possible outcome. 
4. Consider Cost & Payment Options
When it comes to legal services, the cost is one of the most important factors. Depending on your specific case, you might need to pay a flat fee or hourly rate. Before choosing a lawyer, ask about their payment options and how much they typically charge for cases like yours. You should also make sure that you're comfortable with the payment arrangement before signing any contract. If a lawyer seems too expensive for your budget, don't be afraid to look around for one who offers more affordable rates.
5. Be Open & Honest with Your Lawyer
Once you find the right lawyer for your case, it's important to be open and honest with them. This is especially true if you have any prior convictions or other legal issues that could affect the outcome of your case. Being upfront about any potential issues can help ensure that your lawyer has all the information they need in order to get you the best possible outcome. 
Additionally, make sure to follow your lawyer's advice as closely as possible so that you can avoid any additional complications during court proceedings. Working together with your lawyer will help ensure that both of you are on the same page when it comes to tackling your legal needs. 
6. Look for a referral
 Once you have a list of potential lawyers, ask for referrals from people in the legal industry or your personal network who may have had to deal with a similar issue. Ask friends and family members about their experiences working with lawyers and take time to read online reviews. Also, check out professional groups on social media that offer advice and ideas from other attorneys and experts on how to find the best lawyer for your type of case. You can even consider asking your current lawyer if they know someone who specializes in what you need help with.
7. Check Professional Credentials
Before making your final decision, make sure to check the credentials of each potential lawyer. Important elements to consider include the lawyer's experience and track record with cases similar to yours, as well as any awards or accolades that speak to their reputation in the legal community. It is also a good idea to look into any professional organizations they belong to if their peers think highly of them, and whether or not they are in good standing with the state bar association. Ultimately, you want someone who has a proven track record and can provide solid advice on how best to proceed with your case. 
8. Gauge their passion
Is the lawyer passionate about helping you in your case? Do they show up to court and other meetings prepared, with sufficient knowledge of the law that applies to your situation? Does their enthusiasm make it easy to communicate with them? Passion plays an essential role in getting a favorable outcome. Also, the lawyer's passion should be reflected in their fees. Make sure that you receive a fair quote for their services and never feel like you are being taken advantage of.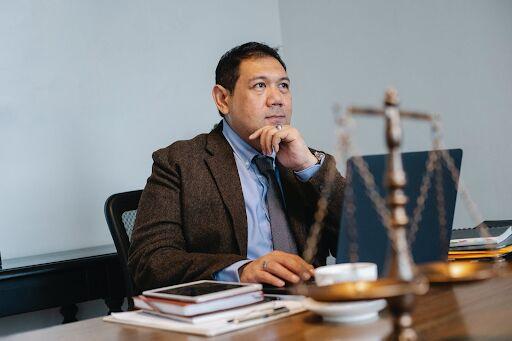 Finding a lawyer specialized in your type of case can seem daunting and overwhelming, but it doesn't have to be. By following these top tips, you will be well on your way to finding the right legal representation for whatever challenge you are facing. With research and due diligence, you can rest assured knowing that your lawyer is well-versed in the laws that apply to your case and will be able to help you navigate the legal system.