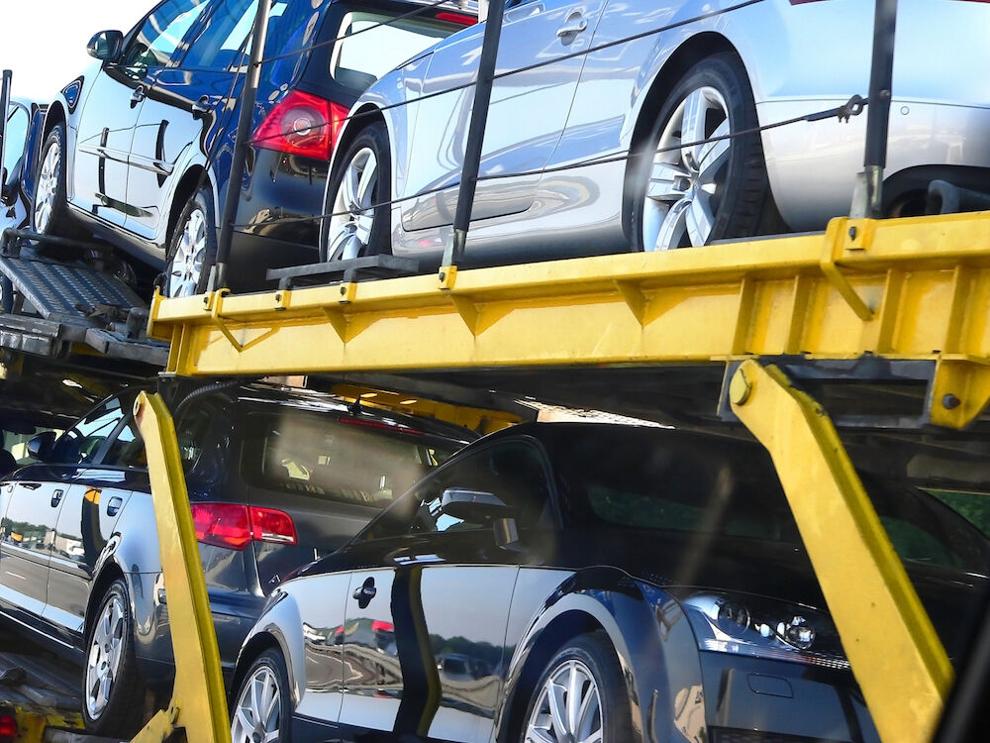 How to Ship A Car
Did you buy or sell a home and are looking to ship your car across the country? Just like anything in life, it's not about finding the cheapest company and giving them your cash.
It's about finding the right balance between a car shipping company that fits your budget but is also going to do precisely what you need them to do. There are many car shipping companies, so it makes sense to do some due diligence when it comes to something as valuable as your vehicle. If you own a luxury car, it will be even more vital.
With so many things to be done before moving, it makes sense to put your plan in action early on. Here in this article, our goal is to equip you with the knowledge of what you should be looking for when you're wanting to find the cheapest car shipping company in your area without putting your automobile at risk.
So, without further ado, let's get you armed.
Make Sure to Get Multiple Car Shipping Quotes
This one we should all know, but we want to make it clear anyway: get multiple quotes when you're looking for a means of excellent car transport.
We know it can be complicated, stressful, and downright dull to ring or visit car shipping companies and ask for quotes, but the fact is, if you're on a budget, you're just going to toughen up and get on with it.
Doing so will allow you to get an idea of the market and see what is deemed to be a fair price within the area. You can also adjust your budget if you need to, depending on the results of your research.
Choose an Open Transport Carrier
You will usually have two options when you want to ship a car. They are open carrier and closed carrier transport.
What's the difference?
Open carrier offers you a service when your car will be shipped along with the other vehicles in an open space, which will be subject to the elements - meaning that your vehicle may be subject to a bit of damage from the weather. Still, typically this is not going to be the case.
Secure carrier transport means that your car will be enclosed, which will help avoid damage from the open elements.
Without a doubt, closed carrier transport is better. The question becomes whether it will be worth it to spend the extra money for this service. If you are budget conscious and a gambler, the open carrier option will be better for your wallet.
Going with secure carrier transport isn't ideal if you're looking to get the lowest possible price. So with this being said, we'd still recommend you choose to go with an open carrier transport when getting the cheapest car transport possible.
You most likely won't see any damage done to your car, though you'll probably need to give it a good wash afterward.
Be as Flexible as Possible
If you want your car picking up in a remote location from a busy city, you're just going to be paying more for a service like this; so be flexible.
You'll don't want to be too fussy about delivery dates. Your car isn't the only way to be on the back of the transport vehicle, so delays should be expected, and the only way to avoid them is to pay more money.
Being flexible with things like delivery dates and where you want your car picking up/dropping off can help bring your car shipping costs down.
Ship in the Off-Season
The busiest months in the year for any auto transport company have to be between June-August, which means many people are desperate for spots during this time. If you want to save some money, as you'll most likely pay a lower rate, I suggest you get your car shipped in the off-season. You can save hundreds of dollars transporting your vehicle when your schedule is flexible.
Terminal-to-Terminal Carriers Can Save You Money
Some companies have terminal yards throughout the country where they pick up and ship automobiles from, known as terminal-to-terminal carriers in the industry. You will be able to get much lower rates since these are the most convenient places for companies to ship the vehicles.
The only issue is there aren't many terminal carriers in the country, and even if there is one, it might not be near to where you need your car shipped.
So make sure you do your calculations beforehand to make sure something like this is even worth it in the first place.
Look Into Getting Yourself an Auto Transport Broker
Although this will cost you more money upfront, it could save you money in the long run. Since brokers like these have access to hundreds of carriers in the country, they will network more efficiently than you to get you a better deal than you could ever find for yourself.
They will usually quote you straight up with how much you'll be expected to pay, but in some cases, they may come back to you asking you for more money if they can't find you a carrier for the price they promised.
Even if they do find you a reasonable price, you may end up having your vehicle be shipped with a less-than-reputable carrier. So, although it can be a good idea to work with a transport broker, be very careful with who you trust with your money.
DIY Transport
This isn't for the faint of heart, but you could hire or ask a friend who may have a transport vehicle so you can ship the car across the country yourself.
This may not save you money in the long run, so we'd suggest looking into that before you go ahead. Even if it doesn't save you may, it might be a lot better for your timetable if you're desperate to get your car to your new home, for example, since it may be essential to getting the kids to school and yourself to work.
Drive The Car Yourself
Of course, your last option is to drive your car to the new location by yourself. Again, this isn't really for the faint of heart, especially if you've got a 300-mile journey to make.
But it could ultimately save you money in the long run and actually might be the cheapest way to get your car to your new family home.
You could even make a family trip out of it; visiting beautiful hotspots across the country with your kids will make the whole thing much more enjoyable - it isn't quite a vacation to Spain, but you could still create some great memories that could last a lifetime.
Final Thoughts
When buying or selling a home, there are many moving tasks to get done, from changing your address to packing your house to hiring the best movers. There is a ton of work involved with moving, so when you add shipping a car on top of it, the stress can put you over the edge.
Whether moving a car or a house full of furniture, the key is planning well in advance. It is wise to have a moving checklist and get everything mapped out in a schedule ahead of time. With a little bit of patience and some luck thrown in along the way, you will be in your next home and able to relax.
Hopefully, you have enjoyed our guide on what to consider when shipping your car across the country.
Best of luck in your journey getting there!