Everybody wants to have their dream house. However, even if you're ready to build your own, you sometimes don't know where to start. That's because there are several factors and options that you should consider before starting up the process of constructing one. You have to carefully plan each component of your new home which includes the privacy, positioning as well as the design. If you're planning to build your dream house anytime soon, here are a few considerations that you should bear in mind from the get-go.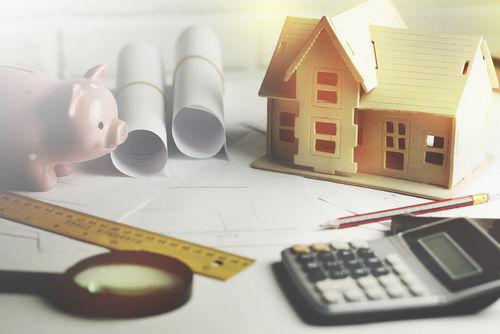 1.    Budget – If you're looking to have a successful construction project, it's essential to plan your budget well and don't forget to stick with it. As you'll need to spend thousands or even millions of dollars when building your own home, you should come up with a spending strategy to save yourself from dealing with overpayments and other unforeseen expenses. Wherever possible, get the most out of the money you pay by having multiple rooms. For example, since you'll pay for everything, you can make your television room as a study room as well.
2.    Planning – Another critical factor to keep in mind is planning. Once you've decided to start building your own dream house, make a construction file where you'll have to consolidate all your preferences, construction notes, and photographs of homes you want to have. Take note of the light fixtures, wall tiles, types of windows, and other finishes you also want to utilize.
Moreover, look for the people who will help you with the building process such as the contractors, architects, and even suppliers. By doing careful planning, you'll surely be one step ahead of everything which helps you save more time and funds in the long run.
3.    Required government approvals – Getting all approvals from the government and other local authorities is a crucial part of the process. Before building anything, you need to file several construction applications to make sure you follow all the building rules and regulations of the place where you wish to build your house. If you don't comply or don't have a successful application, the local authorities might demand a change or removal of what you build.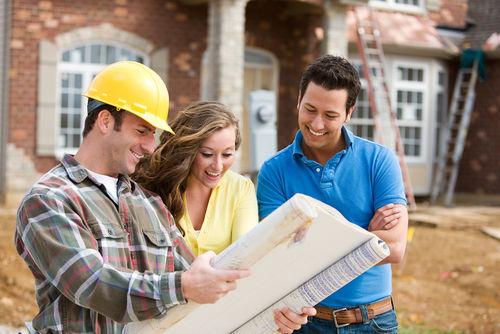 4.    Purchase of the materials – Make sure you put all your effort into the purchase of your building materials including the budget for the proper amount of materials needed. It's essential to select the right materials required for the completion of the project. If you order unnecessary materials, it can easily hurt your budget and can possibly delay the construction. So, look for a reputable provider of materials in the construction industry like Total Contec to get started with the project.
5.    Homebuilder – Of course, you want your dream house to be successfully built. That said, consider getting the services of a good home builder. Shop around and gather some references about the builder you want to deal with. After all, an experienced one will always be worth the money you spend on their services. With their expertise and skills, you'll save money, time and stress that you might have utilized to improve the work of a poor home builder.
6.    Location – It's one of the cardinal factors you should take note when constructing your dream house. After all, you need a piece of land on which your new home will be set up. Before buying property, make sure the location is the right one for you. Consider the place's security as well as the accessibility to facilities such as hospitals, schools, shops, and churches. Doing so will make your life in that area more comfortable and secure.
For example, if you build a home in an unsecured and secluded place, chances are you may not get your money back if you try to sell the property. So, try to be careful in purchasing land by thinking about the security and accessibility of the area.
7.    Type of land – When shopping around for the property, try to look for a levelised land since it's more cost-efficient than the rock outcroppings one. That's because the latter requires more construction work which means more expenses on your end. Moreover, check with the land authority office whether the site you plan to buy has no encumbrances. This can help protect yourself from people who'll try to deceive you when it comes to land.
8.    Size of the house – You also need to take into account the size of the house to determine the number of rooms you wish to have. If you have a big happy family, having several rooms might meet your needs. However, if you only have two to three family members, then two to three rooms will also be ideal. In addition to the number of bedrooms, take note of the issues about the size and price with your contractor.
9.    Layout – It's indeed costly to build a house. For that reason, keep the layout of your dream house as simple as possible. Don't dwell too much on complicated structures and maintain the simplicity of your roof shapes as well as the exterior of the house. If you want to add something later on, you can leave some unfinished spaces until you have funds to complete the finishes of your new home.
10.    Outdoor space – Having an outdoor space like a lawn or backyard can improve the overall value of your dream home. For instance, consider the possibility of planting shrubs and flowers to accessorize your exterior. You can hire a landscaper to give your house a fantastic aesthetic appearance.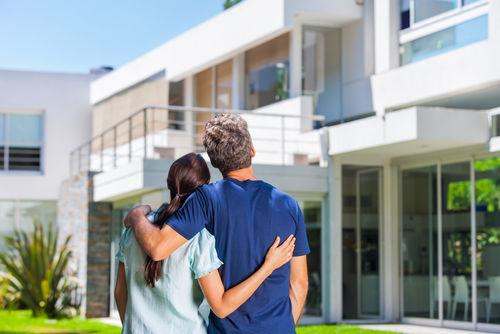 Conclusion
Building a dream house might be expensive and time-consuming. However, it also comes with great benefits as it gives you the opportunity to personalize your house in a way that it fits your lifestyle. Whatever reason you have for building your own home, keep these tips in mind, and you'll make that dream come true in no time.