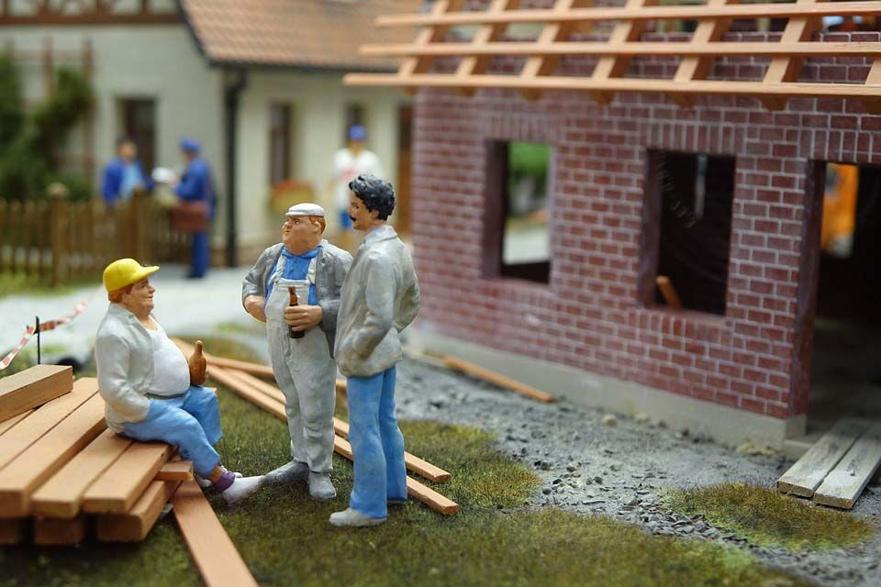 Roofs can deteriorate over time. If you have a newly constructed house, you won't have to worry about the state of your roof for a few years, depending on the material of your roof. However, if your house is all aged-up, it would be wise to inspect the roof to know whether or not it needs repairs. 
There is no reliable way of telling when you need to replace a roof; however, there are warning signs that will indicate that you need to hire a professional roofer immediately to mend the damage. Here are six of those warning signs.
1. Moss Growth
Generally speaking, moss and mold shouldn't be anywhere near your roof, so if you see them growing on the top of your house, there might be a problem with your roof. Mold can also indicate that the boards and plywood underneath the shingles are rotting. The more moss grows on your top, the more the shingles will be lifted, and the likelier water will penetrate them. If you're not facing that much of a problem with moss, you might only have to replace the boards and shingles underneath the moss. However, if you're looking at a bigger problem, you must contact a professional roofer immediately.
2. Leaking Roof
Leaks are usually caused by a rubber seal and metal flashing damage. If you want to check for water damage, you can look for leaks around your skylights, chimneys, and vents. If a professional roofer detects such damage, they will offer you an affordable quote for your roof to fix it, as damaged rubber seals and metal flashings don't require much work and can be easily replaced or resealed. If you want to know how you can spot a leaking roof, follow these two tips:
● Look for any water spots on your top, especially during heavy rain.
● Inspect the attic in broad daylight and see if there's any sunlight coming through gaps or holes.
3. Missing Granules
Not finding any damage from the house's interior is excellent news, but that doesn't mean that you won't find any damage on the exterior part of your roof. For example, you may discover bald spots between shingles, a red flag for external roof damage. Granules make the shingles both fire-resistant and heat-resistant. They also give the shingles their coarse texture and help reflect UV rays from their asphalt coating. Thus, if the shingles' granules begin to wear, it is high time you call for a professional roofer. Usually, your roof begins to lose granule as it ages, so it isn't something you can control, which is why it is recommended that you inspect your roof twice a year.
4. Shingle Damage
As we have emphasized earlier, granules are an integral part of your roof; they're holding the shingles together and protecting them from natural damage. This makes the shingles an even more integral part of the top.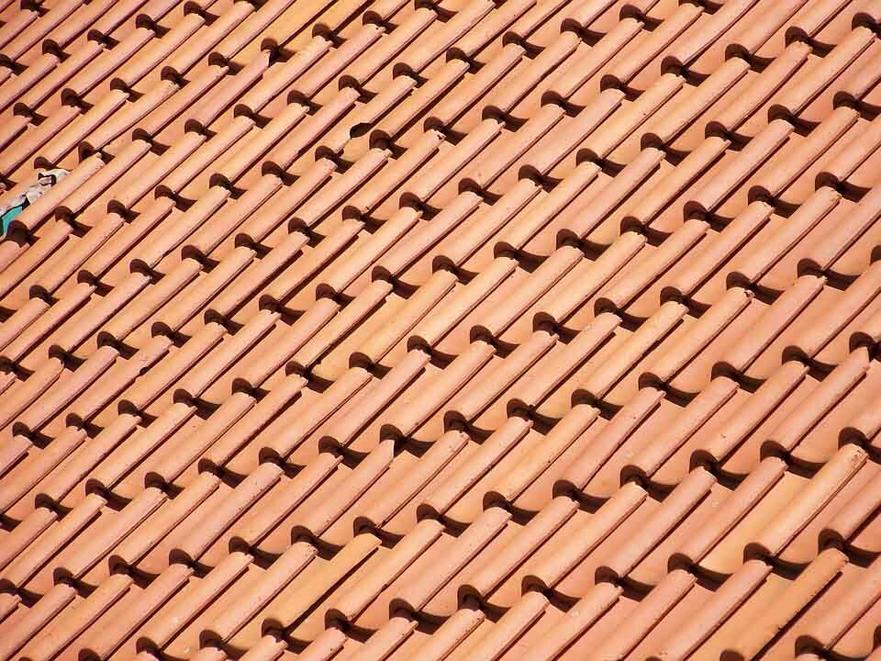 For instance, if you have cracked or missing shingles, you might be looking at wind damage, which is also an everyday occurrence, especially if you live in an area where the weather is inclement. However, if the shingle damage is not repaired accordingly and in time, you might need a whole roof replacement.
5. Sagging Roof
A sagging roof is a neon sign of roof damage. There is no way to tell that your roof needs some serious work to be fixed as a sagging roof does. The reason why a roof might be sagging, the structure or the framing of the house itself, which might need the collaborative work of a professional contractor and a roofer, or it could be as simple as water damage. Water is notorious for damaging the plywood of many roofs, causing the sagging you see in these roofs. In both cases, the best course of action would be to hire professionals to fix your problem.
6. Clogged Gutters
Gutters are a crucial part of your house, as they keep water and moisture away from damaging any part of it. That's why you must keep your gutters clean at all times, especially during fall. You can clean the gutters twice a year or more, depending on how clogged you find them.
Your roof repairs don't need to be costly. As long as you nip the issue in the bud, you won't have to deal with any extra costs or replace your roof. Make sure to find a professional contractor to take care of the issue for you effectively. You can look up reviews online or ask your close circle for recommendations. Finally, make sure that you inspect and clean your roof at least twice a year to detect and prevent any major issues.