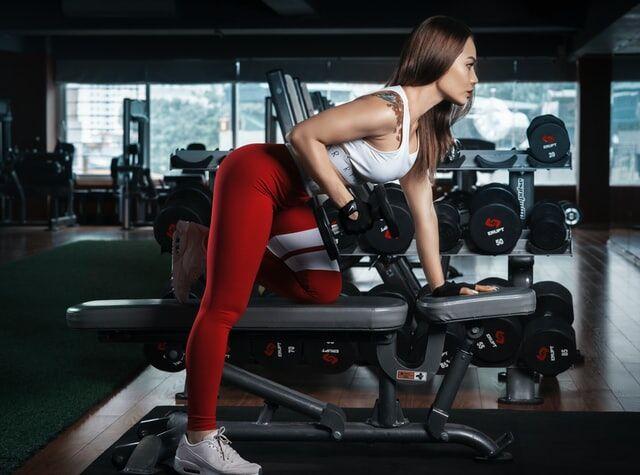 Having a regular fitness routine is essential in keeping yourself in shape. The COVID-19 pandemic has been a difficult challenge for our bodies to overcome. We must keep ourselves fit and healthy to properly deal with the current situation. Engaging in regular exercise allows our bodies to get stronger, which will help us fight off viruses that can disrupt our everyday lives.
Many people have started setting up their home gyms to cope with the closing of commercial gym establishments. Those who want to get in shape during this pandemic should consider doing the same. There are many free workout references online that can guide you towards getting into better shape today.
While it's safer to work out in a home gym during a pandemic, few things are to consider. It would be best to think about your equipment and its safety before engaging in any physical activity. Remember that you don't have a trainer with you at a home gym, so make sure that you follow the proper form and correct usage of different types of home gym equipment. Consider putting an urgent care provider on speed dial to ensure you have someone to call in case of emergencies.
Benefits of a Home Gym
Staying fit has become crucial these days due to the global health crisis. With the quarantine guidelines, however, some commercial gyms remain closed. Having a home gym is an essential ingredient in your fitness journey amid this pandemic. It may seem challenging to warm up for your home workouts and keep yourself disciplined. But it would be best if you explored various ways to allow yourself to get in the zone. Find the best equipment for your home gym to get you pumped up for your workouts every day.
There are many benefits to working out from the comfort of your home, especially during this pandemic. Having a home gym allows you to ensure the cleanliness of your workout area. Safety, hygiene, and cleanliness are important factors to consider when working out. You can't be physically fit while neglecting these factors that can potentially harm your overall health.
With a home gym, you can easily adjust your workout schedule depending on your remote work hours. There is no need to worry about travel time and wait for someone else to finish using the stationary bike.
When setting up a home gym, make the most of the space you have. Not all people have the luxury of a free room at home to serve as a home gym. If your workout area is limited, it's essential to strategize and select the exercises that require minimal space. Also, building a home gym should not be about getting all the equipment at once. Slowly build up your tools and equipment as you go along your fitness journey.
Setting up a home gym is the more accessible part. Maintaining a fitness routine is the problematic aspect of following a healthy lifestyle. Keep your focus on your fitness goals to help you succeed in no time.
Importance of a Regular Fitness Routine
Obesity is a prevalent disease in the United States, which is why children and teens should be taught physical education early on. Physical activity is a crucial part of a healthy lifestyle because working out benefits your physical and mental health. During times of crisis, having a healthy outlet for stress and anxiety is essential for proper coping.
You should make it a habit to have at least 30 minutes of physical activity per day to get your heart pumping. Avoid sitting for prolonged periods because this will not be beneficial to your overall health. Regular physical activity may lower your risk of getting a heart attack. You can also manage your weight better through regular physical activity.
Many people have been feeling burnt out and lethargic during the quarantine period due to the dullness and repetition of every day. Regular exercise can boost your energy during dull days and can also improve your sleep at night. Find a way to include regular physical activity in your daily fitness routine. Your body will thank you for the extra effort to get in shape. 
Committing to a regular fitness routine is crucial, especially during times of crisis. This will help you stay focused on your goals while keeping yourself healthy in both mind and body. However, when working out at home, ensure you know essential safety tips to avoid home gym injuries.