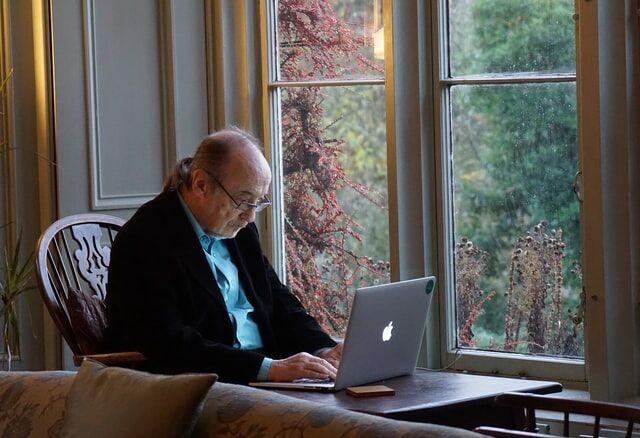 Suppose you're looking for a way to increase the value of your home, create additional revenue and income, or have a place for family members to live. In that case, it's time for you to consider setting up a granny flat. This is an excellent way to make use of the extra room on your property by creating a separate living space that family members can rent out or use. Whether you are planning to buy a premade granny flat. Assemble it on your own with the help of a kit home; this article will give you all the information you need to get started. 
What Is A Granny Flat?
A granny flat is a small, self-contained living space separate from the main house. They are often used to provide accommodation for elderly relatives or if you have a large family. They can also be used as rental income properties and are popular with young professionals looking to live close to work. Granny flats are a great option if you want to expand your living space without spending too much money or changing the layout of your home. 
Why is a Kit Home Perfect for Creating a Granny Flat?
When looking at the best ways to create a granny flat, a kit home may be just what you need. The reasons for this are numerous:
Easy To Assemble
Kit homes are easy to assemble and can be done in a short time. This means the process will go quickly and smoothly when you need to move in or out of your home. Various companies have a great range of easy granny flat kit homes you can choose from. You won't have to worry about hiring contractors or waiting on them as they work on your property. You won't have any delays from weather conditions affecting the project either. Suppose there isn't enough sunlight in the winter months or it rains too much during springtime. In that case, construction can continue flawlessly throughout these seasons with proper planning upfront!
Economical 
Kit homes are affordable because they're built using prefabricated components. Which speeds up production time while reducing costs associated with labor-intensive tasks such as cutting wood into precise dimensions before assembly begins.
Customization
Customization is another reason a kit home might be perfect for your needs. If you have an unconventional lot, it's easy to customize the layout of your house so that it fits perfectly within those limits. This means there's no need for wasted space or unsightly gaps between rooms!
Maintenance
A kit home is easy to maintain. The materials used in a granny home are no different than a traditional one and are durable and sturdy. It's also possible to upgrade any aspect of it at any time if you want something different.
Lower Costs
You can easily finance a kit home because the cost of materials used to build it is lower than traditional construction methods. You may qualify for a loan from your bank or other lenders that covers all expenses, so there's no need for extra cash outlay upfront.
Easy Sale
A kit home is easy to sell. The modularity and flexibility of this living space mean there's no need to worry about how your house will fit into a new neighborhood or deal with any extra stressors when moving.
A kit home is an excellent solution for creating a granny flat. The ease of assembly and design flexibility will make adding this additional living space to your property more feasible. Whether you live in an apartment building or single-family residence, there's no doubt that having an extra room can be beneficial.
Choosing a Kit Home for Granny Flat
Kit homes come in various sizes and styles based on your needs. It works for people who live alone or have children around all day! For this very reason, it is essential that you choose a company that has a great range of granny flat kit homes so that you can select the perfect kit home for yourself! Creating a granny flat is an excellent investment, and kit homes are perfect for setting one up. You can use the extra space as an office, guest room, or rental property.
Is a Granny Flat Right for Me?
So, you've decided to build a granny flat. Congratulations! You're about to create a valuable asset that will provide you with financial returns and give your family more space. But before you get started, it's essential to understand that not everyone can add value to their property by building a granny flat. If you're interested in creating a granny flat on your property, there are certain things you should consider first:
Is Your Property Suitable For A Granny Flat?
Do You Have Enough Space To Build A Granny Flat?
Every property has a set of rules governing what can and cannot be built on it, which are determined by the local council. If you're unsure whether or not your property is suitable for a granny flat, check with your local council. 
Are Granny Flats Perfect in Today's Economy?
A granny flat is an excellent way for anyone to live less expensively. It may be worth considering if you have space on your property that can be converted into a separate home. Additionally, suppose you are looking for extra income and want to save a ton by not living in an area with high real estate prices. In that case, a granny flat could be the perfect solution for you!
They are also a great way to add value to your existing property. Granny flats have become increasingly popular due to their affordability and convenience. 
How Can They Be Used for Passive Income?
Granny flats have become a popular choice of accommodation for many people, mainly because they are a source of passive income. If you are considering using your granny flat for rental purposes, then it's essential to consider the following factors:
The size of the property and how many rooms there are will affect how much rent you can get. If there are only two bedrooms in total, then this may not be enough space for people who want a more prominent place with more room or privacy. You might also need extra storage space depending on how many guests you expect at any one time and if they're likely to bring luggage with them on their travels!
The location also plays an important role when looking at what kind of rental rate can be charged per night/week depending on whether it's close enough to shops and public transport.
If you're wondering how to create a granny flat in your home, the kit home may just be what you need. It gives you many options and makes it easy to build a granny flat that will suit your needs. We hope this article has helped you understand why these homes are so popular among homeowners who want more space but don't want to spend too much on renovations.