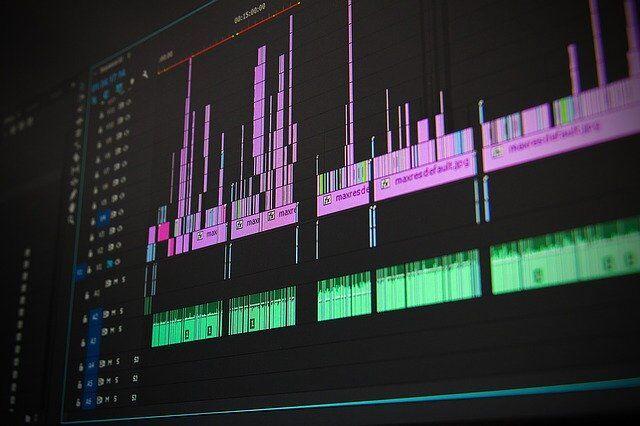 Retirement Day can be pleasant as well as scary in someone's life. If you want to make it one of the most memorable days of your coworker's life, nothing is better than a video filled with memories. 
After all, you want to show your teammates how much you value your time together - meeting each other every day, having lunch together, and discussing the latest gossip in the office. 
Now, the best way to bring back all those daily doses of happiness is to compile them in a video and gift it to your colleague. No doubt, anyone would definitely cherish such a thoughtful gift throughout the post-retirement phase.
How To Edit A Retirement Video?
If you want to make a sentimental and personal gift for your colleague's retirement celebration, putting together a farewell video is the right choice. A video is a lifetime memory that you can keep and cherish for years to come. 
Videos are entirely inexpensive to produce, and you can easily create them. But before you get started on the editing process, you need to be aware of some basic ideas and tricks that will help you.
Let's have a look at them:
Adding Images
Videos can consist of photo strings along with a few words to remind people of the days you spent together.
Use as many pictures as you can find of your colleague and try contacting their family members or going through their social media for additional images. Be sure to pick images that portray the guest of honor in a good light.
Place the images together such that they follow a sequence. You may categorize them according to special events, such as a holiday spent together or a successful company event.
You can try putting the pictures chronologically, i.e., year wise. In this way, you would be able to create a proper timeline and maintain a sequence (and even take the guest of honor down the memory lane).
Editing Personal Messages
Many people in the office will have many things to say when giving their goodbye messages, especially if they have worked closely with the colleague who is about to retire. For longer videos, keep the message as concise as possible and choose the words correctly during the editing process.
On the other hand, some coworkers may not know the person very well and have very little to say. If they are struggling and don't know what to say, ask them to share their experience, talk about the best qualities of their colleague, and try to relive those moments. 
When you're editing the retirement video, try to find a balance between long and short messages. Intersperse the longer messages with the shorter ones for variety. You can end with a simple wish for their well-being and cheer them up for their future lives.
Selecting The Music
The audio or music is one of the most crucial elements of any video, no matter the genre or editing style. Pick appropriate music that works with the overall theme or tone of the video. Be careful not to use songs that have any expletives, as that may be considered highly inappropriate for the workplace.
Moreover, the video's music needs to complement the pictures, so it's wise to add your edits according to the beat of the song. Pay attention to this aspect; else, your video may seem a little off.
All software has a built-in volume equalizer with which you can modify the audio as required. You can also use a free slideshow maker with music to create a valuable and nostalgic retirement video.
Organizing Your Media
When shooting a video, it is unnecessary to keep all of the footage for the final product. To edit the unnecessary portions, you need to first organize the video clips according to your liking. Once you choose the clips you want, you can work on them and get rid of the others. 
If you are compiling many pictures and taking help from other colleagues, it's best to have a folder ready to keep all the photos, audio, and video clips. This will make the editing process smooth; otherwise, you might overlook a few clips.
Special Effects
Once you're done with trimming the final product, most of the content is created. But, even then, it would be nice to add special effects and transitions to the video to make it look attractive.
A simple fade to black transition after every farewell message can do the trick. Dissolve transitions and wipes can be used for images. If there's a particular aspect of the video or image you want to focus on, you can use the zoom transition.
Be mindful of the number of effects you use. Don't go overboard with them as that can make the video look too messy and disorienting. The real star of the show should always be the messages that people want to share with the retiree.
Working On The Color
It's hard to maintain consistency in terms of lighting, especially when people are sending in their video messages from different locations and various times during the day.
To have the footage flow in the proper sync, you need to work on the color, saturation, contrast, and brightness of the videos. You can use auto color correction or modify them according to the need. 
If the colors feel bland, you can increase the contrast. Adjust the white balance and exposure to make sure the videos don't look too dull or too bright. Alternatively, you can even adjust the color temperature or the tone of the videos.
Conclusion
A video is a magical way to unite people to celebrate someone's retirement. You can make a beautiful video that your colleague can enjoy long after the celebration.
A handmade video makes more sense than store-bought gifts. The surprise would make your colleague cry with joy, and feel nostalgic about the years of working together. 
Once you're done with the video, remember to use an online invitation maker free to formally invite everyone to the farewell party.