San Diegans are known for playing hard, but more than enjoying miles of great coastline, incredible food and fabulous shopping, San Diegans are known for working even harder. Late nights, Venti coffees and conference calls are just a few of the buzz-words associated with the professionals that make San Diego one of the greatest places to live, play and work.
FINE magazine is proud to introduce 2013's Movers and Shakers—the men and women mixing things up throughout various San Diego industries. Innovation, integrity and outstanding character define today's successful professionals. Whether they're moving people into luxury real estate or shaking things up with local charities, these men and women lead San Diego by example and are recognized for the commitment to excellence, with one more reason to celebrate.
Congratulations to Trent Annicharico & Moose Mau For Being 2013 Movers & Shakers
Senior Vice President and Marketing manager for Guaranteed Rate California
Direct: (760) 310-6008 
Web: guaranteedrate.com/trentannicharico
Facebook: facebook.com/guaranteedrateofsandiego
Twitter: twitter.com/GRSDMortgage
List of Services
Home loans
Jumbo loans
Refinancing
Investment home loans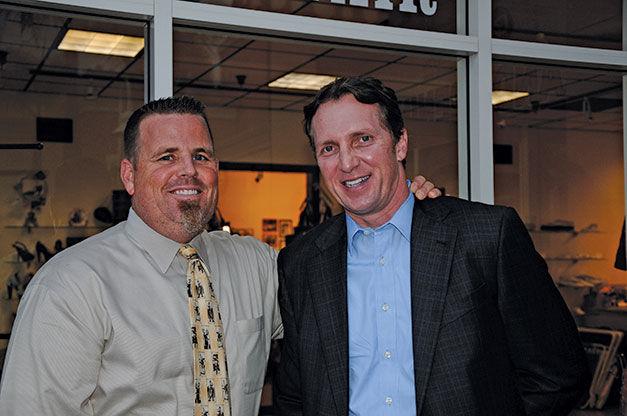 With staggering growth in a struggling industry, a near-perfect customer satisfaction rating and a focus on bringing processes closer to the customer, local mortgage lender, Guaranteed Rate, is turning the tide on an industry not known for change or adaptability. Trent Annicharico and Moose Mau of San Diego, are the likely pair leading these changes that have set a new standard for home lending and beyond. Annicharico, senior vice president and regional manager, based in Guaranteed Rate's San Diego office, is proud to be at the forefront of bringing the digital age to an industry long-served by handshakes and paperwork. With Mau, marketing director of San Diego, the pair looks upon 2013 with excitement as they welcome a new era of innovative industry standards and superior customer experiences.
If you've purchased a home in the last few years, you've had little choice but to work with a mortgage lender on the phone or in person, often at your inconvenience, to secure a loan. Not anymore, if Guaranteed Rate can help it. The company, the second largest independent mortgage retailer in the country, has 13 locations in California with two in San Diego County, is swinging open its digital doors by giving mortgage-seekers the ability to work with the lender in the same manner they would buy their shoes: In person at one of the company's more than 145 offices, by phone, or for those who prefer to shop for and secure a home loan themselves, at their computer, mobile device or tablet.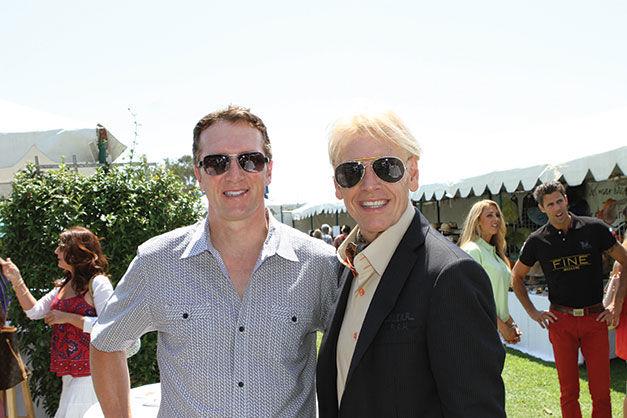 "You can no longer have a one-size fits all approach, and Guaranteed Rate is doubling down on digital to give customers a choice..."
"The way customers are engaging with companies has been shifting to more of an online interaction for a few years now, but the mortgage industry has been slow to change," said Annicharico. "You can no longer have a one-size fits all approach, and Guaranteed Rate is doubling down on digital to give customers a choice on how they'd like to get their home loan with us." 
A recent major overhaul to the company's website included the addition of an online application, which streamlines the home loan process for the customer and their San Diego loan officer. Customers can submit a secure application, receive free credit reports from the three major bureaus, check their loan status 24/7 and receive instant approval through automated underwriting in minutes. The application is on the webpages of each of Guaranteed Rate's San Diego-based loan officers, as well as GuaranteedRate.com. The ultimate goal of the company is to allow customers to process a loan from end to end without having any paperwork and in three weeks or less, a significant decrease from the industry-average time of two months.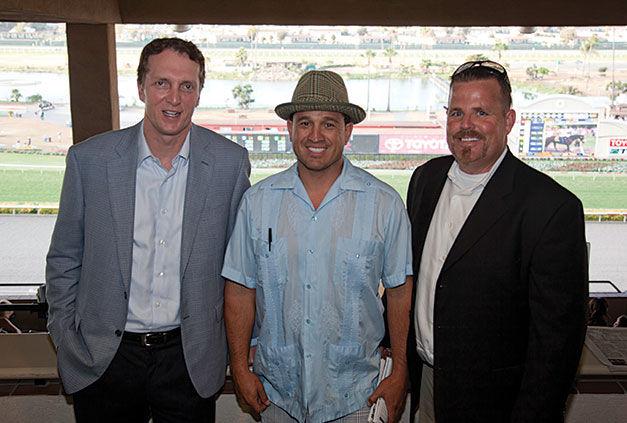 Annicharico says that though Guaranteed Rate's business model is customer-focused, they aren't the only ones to get the VIP treatment. The company sees real estate agents and new home builders as a primary source of referrals and often hosts events to reach that niche. In January, Guaranteed Rate hosted an economic summit with Freddie Mac in La Jolla for area agents to get insight into the local market. Additionally, Guaranteed Rate frequently partners with San Diego-based agents to host open houses as well as offers their proprietary real estate resource, Partner Xchange at GuaranteedRate.com/agents, dedicated to helping agents connect with home buyers.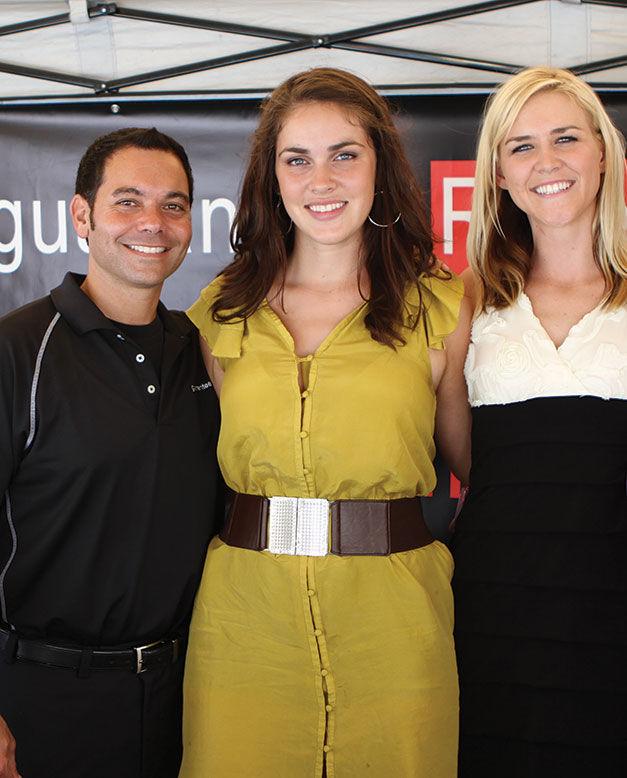 "Our real estate partners are an extremely important part of our business and the relationship offers a win-win for our customers," said Annicharico. "We want to work with trusted companies that we can refer customers to when a home buyer comes to Guaranteed Rate first, and the real estate partners want to work with a trusted mortgage company in which they can send their customers to for a loan." 
The strategy is working well for Guaranteed Rate, leading the company to become the tenth overall lender nationwide and the largest independent home loan company in San Diego. With a 340 percent increase in home loans and a 706 percent increase in revenue since 2007 – roughly, the beginning of the mortgage crisis – they are outpacing the old guards of the industry, Wells Fargo, Union Bank and Chase. 
With the housing market strengthening, Annicharico expects the momentum to  continue through 2013 with the company moving to become the eighth largest overall lender, surpassing USAA and SunTrust. 
"In addition to offering great rates across a wide product line, we deliver them with exceptional service and make it easy for customers to choose the way they want to work with us," said Annicharico. "As long as we continue to execute as we've been, more and more customers will choose to work with us and there's no reason Guaranteed Rate can't become the No. 1 lender in the country."
Congratulations to Sue & Gina De Legge
For Being a 2013 Mover & Shaker
Mother-daughter duo is in it to win it with Pacific Sotheby's International Realty
Office: (858) 259-8300
Direct: (760) 207-7749
Web: SdSellsSanDiego.com
Facebook: facebook.com/SueandGineDeLegge
Linkedin: linkedin.com/in/suedelegge
Twitter: twitter.com/suedelegge
List of Services
Luxury real estate marketing
Discerning seller representation
Diligent buyers representation
1031 exchange
Multi residential properties
Investment properties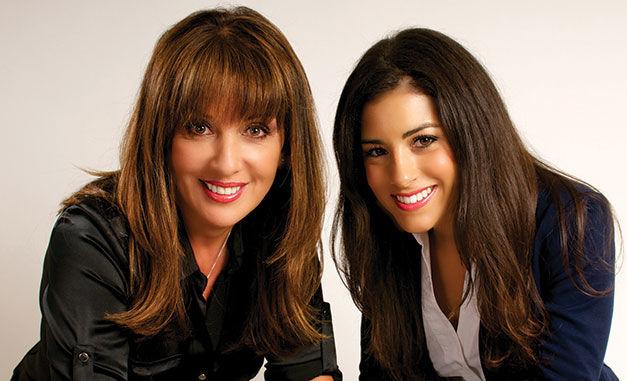 From ocean views in Carlsbad to ranch-style living in Rancho Santa Fe, no other real estate agency has seen as much action in North San Diego County, as Sue and Gina De Legge, of Sue De Legge and Associates. For over 21 years, Sue has watched landscapes change across North County, as new residential neighborhoods emerge and old estates are renovated to appease contemporary taste and discerning SoCal style. It is with these changes that Sue works with her daughter Gina, to continue to nourish growth through both economically challenging and prosperous times. 
Much like the seasons, the duo's production and success is a testament to their experience and longevity--to tough out the storms on behalf of their clients and negotiate their goals with professionalism and poise. This year, Sue De Legge and Associates celebrate the next chapter of their success, by joining the prestigious Pacific Sotheby's International Realty, globally known for standards of excellence and superior customer service.
"Pacific Sotheby's International Realty is a great firm to be a part of, because we share a core philosophy of exposure, innovation and impact," said Sue De Legge. "Pacific Sotheby's focus is not on price—instead they have a commitment to a high level of service," she added.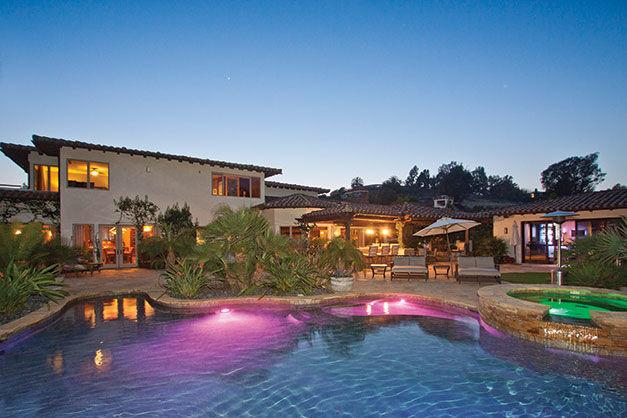 Shown above: Olivenhain, CA Sold $2,570,000
This timeless sentiment of personalized service has defined Sue and Gina's reputation throughout their careers—trustworthy, accessible and committed to each client as if they were family or a close friend. Whether a property is worth $200,000 or $25 million, the relationships Sue and Gina has sown over the last 21 years have grown and flourished, making room for the next generation, to plant new seeds in San Diego.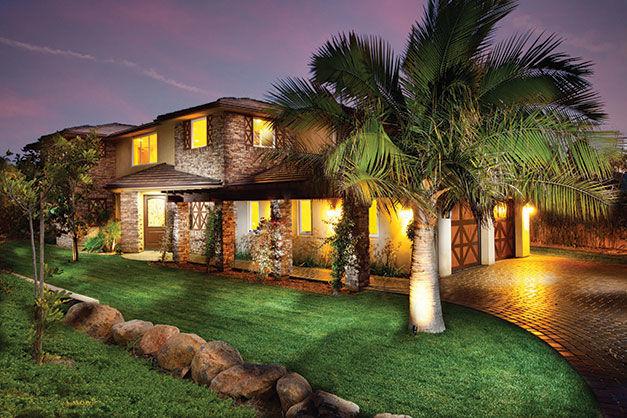 Shown above: Olivenhain, CA   Sold $1,240,000
"...the duo's production and success is a testament to their experience and longevity..."
The mother and daughter have achieved outstanding recognition within their industry, consistently among the top 5 percent of agents nationwide with respect to sales. With the partnership of her mother, Gina is prepared to carry on a legacy that has helped hundreds of families take root in San Diego—with time, Gina will reap the fruit of these relationships that have been established with superior knowledge and compassionate understanding.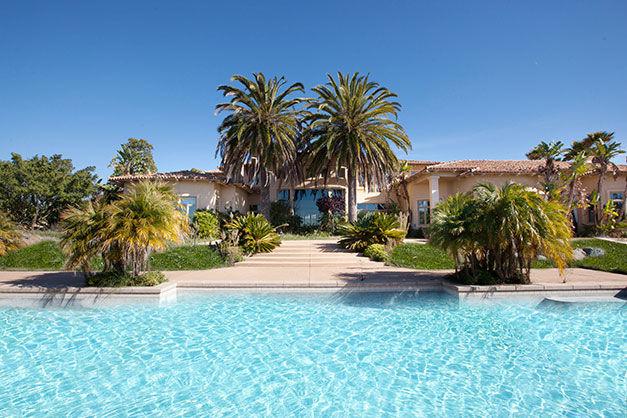 Shown above: Rancho Santa Fe Farms, CA Sold $3,200,000
In 2013, the new affiliation with Pacific Sotheby's is only the next phase of a boundless future for the mother and daughter team. The move allows them to leverage an extremely well-established brand and dynamic marketing scope that will help Sue and Gina De Legge assist their buyers and sellers meet various real estate goals. Moreover, the pair bring with them seasoned knowledge of San Diego's properties and financial news, trends, and lifestyle recommendations for golf, tennis, spa and yachting enthusiasts—an infinite number of ways to enjoy the beauty and incredible activities San Diego has to offer.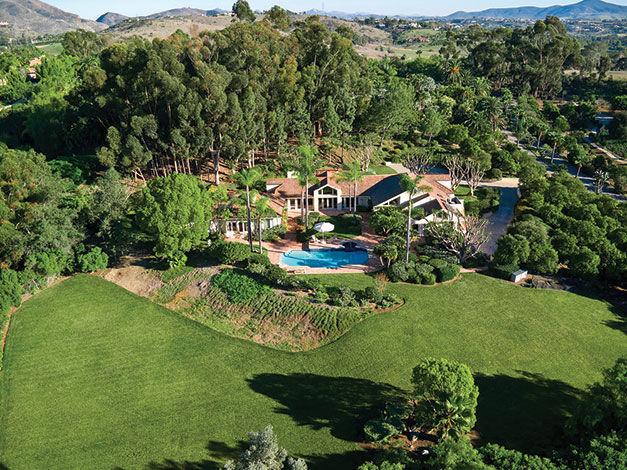 Shown above: Rancho Santa Fe, CA Sold $2,400,000
For Sue and Gina De Legge, their approach remains constant throughout the seasons—their passion for assisting people is what sets them apart. They pride themselves on providing the kind of service people deserve as they prepare to make one of the most important decisions of their lives as they over deliver with confidence year after year.
Congratulations to Dr. Motwani
For Being a 2013 Mover & Shaker
Refractive Surgeon at Motwani Lasik Institute
Office: (877) 89-LASER
Web: drmotwani.com
Facebook: facebook.com/MotwaniLasikInstitute
Linkedin: linkedin.com/pub/manoj-motwani
Twitter: twitter.com/motwanilasik
List of Services
LASIK
Custom LASIK
Custom PRK
Opti-LASIK
Epi-LASIK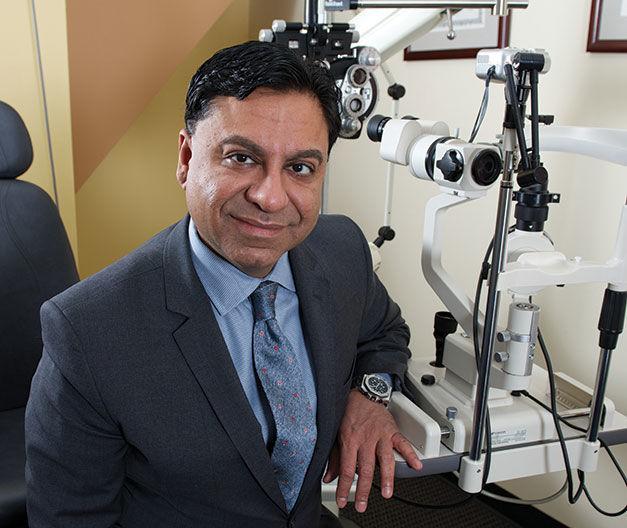 "...I knew firsthand what it was like to be in a position where I needed help..."
Dr. Motwani, known as a visionary and pioneer in whatever endeavor he choses to undertake, knew from an early age, he was destined to be an over-achiever. Bullied for years after being called 'four eyes' with an extremely high prescription of -9.00 in his right eye and over -10.00 in his left eye with astigmatism in both eyes, he was determined to rid himself of the thick ugly glasses that framed his face during his school years. 'This experience taught me humility and gave me a sense of compassion for those troubled with more than average disadvantages in life', he says. 'I knew firsthand what it was like to be in a position where I needed help and was willing to do something about it and help others in similar situations', he continued.  Visionaries perceive the results they've established for themselves as accomplished by manifesting their vision until it becomes a reality. Realizing the path he chose to help others and do something about his own eyes was difficult, getting into the most competitive residency training fields in ophthalmology was even more difficult.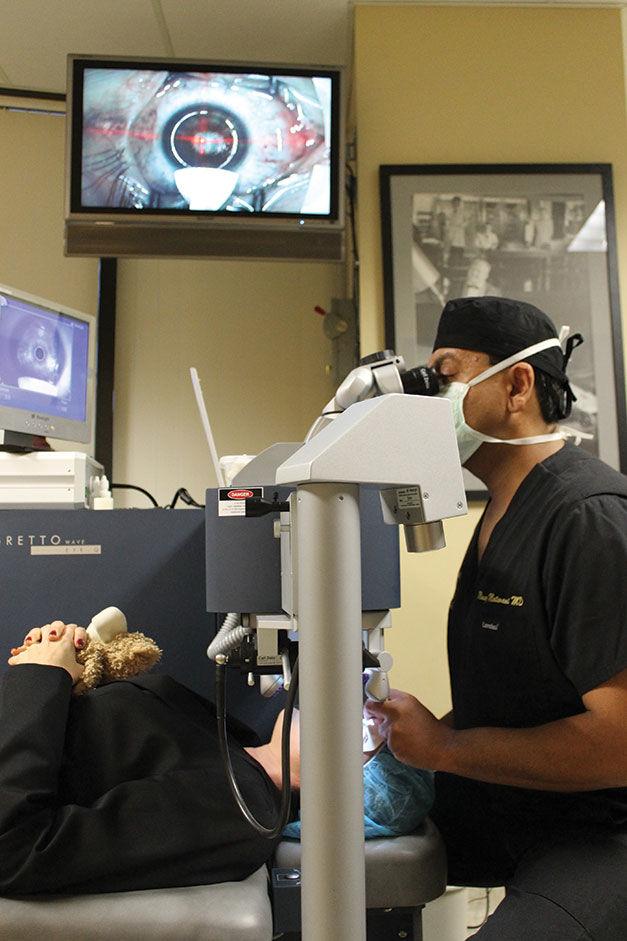 'I was absolutely determined to become so good at laser eye surgery that I could perfect the techniques to fix my own complicated eyes. I knew this was where my future was going to be.' he says. And it was this very determination and powerful drive that motivated the doctor to become San Diego's leading LASIK surgeon, proudly heading up an outstanding team of professionals. 'I believe in San Diego and know for a fact that the many doctors, professionals and happy patients I've returned their vision to over the last 14 years is the reason for my reputation as a surgeon.'
THE PHILANTHROPIST
As a result of Dr. Motwani's compassion for others in need stemming from his own childhood vision difficulties, the doctor became one of the founders of San Diego's newest charities, 'Urban Angels', along with several others focusing the majority of their disparate philanthropic energies on the homeless in the city they call 'home'. Although well known for building  one of the oldest and best known LASIK eye surgery practices in San Diego,  Dr. Motwani has directed his attention to those in need and joined forces with Scott Lutwak, owner of Fit Athletic, Mark DeMascole, of Wells Fargo, Tin Panh of Green Shredding, Jeff Willman, and Angel Valentino.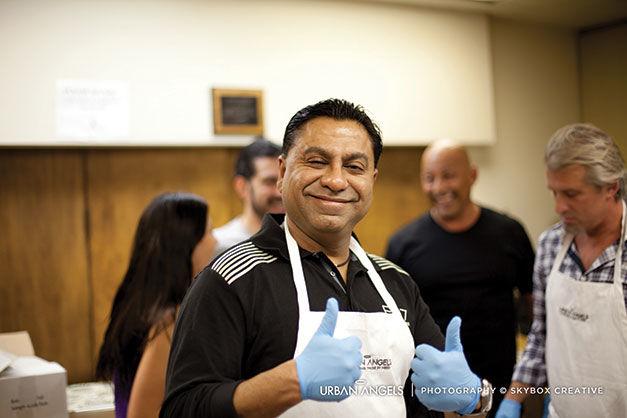 Although well known for building  one of the oldest and best known LASIK eye surgery practices in San Diego, Dr. Motwani has directed his attention to those in need...
Self-funding and feeding the homeless every week at the Salvation Army in downtown San Diego over the past two years has brought them rewards beyond their expectations. As a result of their efforts, 'Urban Angels' became a solid reality. Now, a non-profit 501-c3 foundation, all of the initial hard working founders are integrally involved in the new Connections Housing homeless shelter on 6th and B. Connections Housing is the first permanent homeless shelter in downtown San Diego providing shelter and  food for the homeless, as well as providing resources and training to help them re-integrate into society again.  Urban Angels will still continue their Wednesday nights at the Salvation Army.  
A visit to any one of these heartfelt outreach programs, demonstrates the tremendous amount of volunteer man and woman-power that Urban Angels has inspired. 'The idea is to be part of the solution of ending homelessness and not just trying to sustain those deeply engulfed in the life of the homeless,' says Dr. Motwani. 'As a group of professionals, part of the downtown San Diego community, we wanted to make a difference,' he continues. 'After all', Dr. Motwani says, 'a society is only as civilized as how we treat our most unfortunate.' 
For Dr. Motwani, working with Urban Angels was an opportunity to get busy with good work. 'I have been very fortunate to have built one of the best and most luxurious LASIK eye centers right here in San Diego with a staff that takes care of every need of my patients. The transformation from such a blessing to a room full of people who don't have the basics of food and shelter makes me realize what life is all about.'
Congratulations to Elisa Steve
For Being a 2013 Mover & Shaker
Founder of Pacific Reef Real Estate
Office: (619) 277-5848
Web: pacificreef.com
Facebook: Facebook.com/PacificReefRealEstate
Linkedin: Linkedin.com/in/elisasteve
Twitter: Twitter.com/elisasteve
List of Services
Multiple listing service
Listing Tours
Caravans
Legal Guidance
Escrow Assistance
Print and Web Marketing
Design and Staging Consultation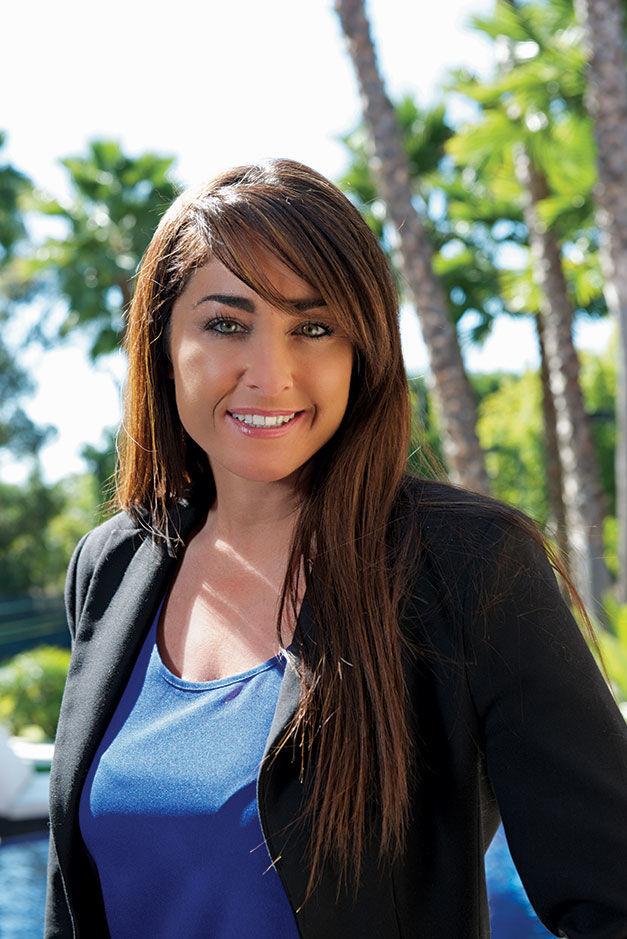 She's the newest shaker in 2013, but she's been helping people move for over 9-years. This year is big for the San Diego native, Elisa Steve, who introduces Pacific Reef Real Estate in 2013. This full service brokerage firm is listing and selling homes throughout San Diego with a personalized touch and keen eye for design. Steve's passion for architectural beauty and interior decorating has set a new standard for clients seeking more than just a friendly real estate agent. Pacific Reef Real Estate is dedicated to going the design distance with clients--from bringing in the best contractors to comprehensive remodeling schematics sure to make an impact on potential buyers." I've lived in San Diego my whole life, and I'm passionate about sharing some of the amazing perks of living in this amazing city," she said.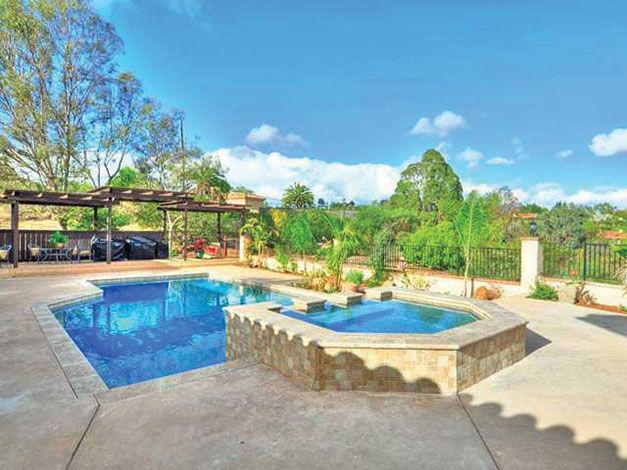 Shown above: Private gated 4 acre Poway estate recently sold by Pacific Reef Real Estate.
"...I'm passionate about sharing some of the amazing perks of living in this amazing city."
Steve's love of San Diego inspires her both personally and professionally to make buying or selling a home a better experience for her clients." It's not just about finding a house. I help people find homes to raise families, share memories and build futures," she explains. Whether you're selling a $4.5 million estate, or a $200,000 home, there's no discriminating at Pacific Reef Real Estate. The recently established firm named after Steve's 10-year-old son, Reef, is making an impact on the way San Diego coastal communities sell and buy homes, from Oceanside to Ocean Beach and beyond. 
Steve enjoys the beach and equestrian style horseback riding. Her interests in several outdoor activities is unique to the active lifestyle associated with San Diego, which enjoys a mixed ecology suitable for just about every activity. Steve takes a personal approach to paring the right person with the right home, depending on what they seek while discovering one of the most beautiful cities in the country.
Congratulations to Mark A. Krasner, Esq.
For Being a 2013 Mover & Shaker
Founding Partner at Blachard, Krasner & French
Office: (858) 551-2440
Web: bkflaw.com
Facebook: Facebook.com/BKFAttorneys 
Twitter: Twitter.com/BKFAttorneys
Linkedin: Linkedin.com/in/markkrasner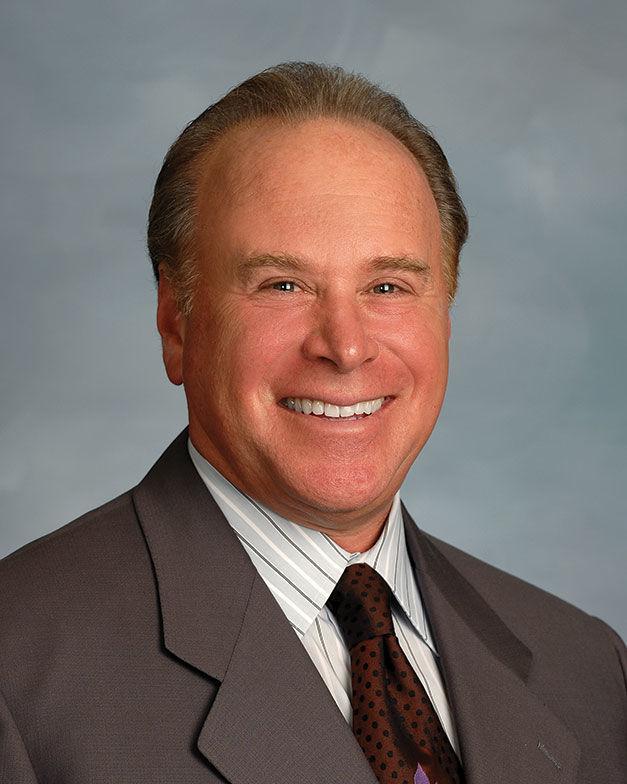 Mark A. Krasner, Esq., co-founding partner at Blanchard, Krasner & French, is a San Diego native who has over 30 years of experience as an attorney and certified public accountant.  Mr. Krasner's practice areas include family law, estate planning, tax matters, real estate, licensing, franchising, corporate and partnership structuring and reorganizations, and international trade.  Blanchard, Krasner& French is entering its 21st year of operation and Mr. Krasner has been a key factor in making Blanchard, Krasner & French San Diego's Business Lawyers™.  Mr. Krasner is active in many philanthropic and educational organizations including Big Brothers of San Diego (Executive Committee; Board Member and Officer), Scripps Memorial Hospital La Jolla (Citizens Advisory Board), San Diego State University Alumni Association, and California Continuing Education of the Bar and California Society of Certified Accountants.