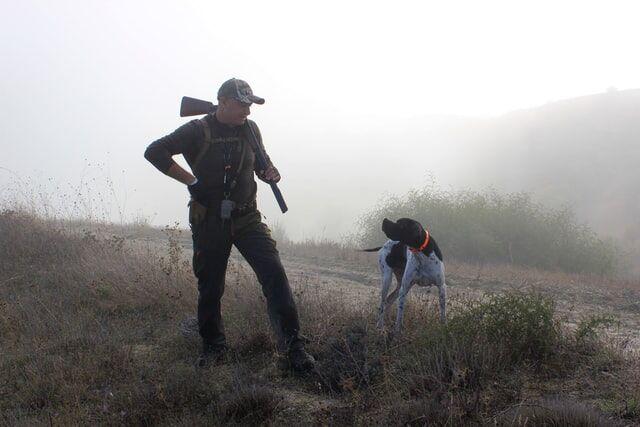 Although winter isn't the friendliest season to be out and about, it is one of the best times to hunt. During this time, you're more likely to sight the rarest game, including beavers and white-tailed deer, aside from those that lurk year-round like pheasants and wild hogs. The gratification you can get from successfully putting the game down makes braving the cold all worth it.
Besides the rarity of your finds, winter might be a better time to hunt because you have snow to leave you clues like foot and blood prints that could indicate where the wild animals are. On the other hand, you can spare yourself from numerous path obstructions, including dried leaves, puddles, and muddy swamps. Besides, you're less likely to get bitten by wild bugs because many are in their dormant period and, also, because you will have to wear thick and layered clothing.
Winter landscapes are more than their serene quality. Not many would compromise their comfort to hunt during winter, too, therefore significantly lessening your competition on-site. Also, it's typically when animals like deer tend to settle within a limited radius.
Every skilled hunter has had to start learning the ropes and had their fair share of long waiting times to go home empty-handed. While this is a necessary undertaking, some techniques and tools can help you increase your chances of success. We talk about them here:
Trail Camera
You can wring out the benefits of a tactical camera by installing them in your preferred hunting spot, which is usually done by strapping it onto a tree trunk, weeks ahead of your scheduled trip. What makes trail cameras awesome is their ability to detect movement, which serves as its trigger to automatically capture traversing animals or even other people (i.e., fellow hunters or suspicious individuals). And so, if you plan to hunt in winter terrain, your trail camera should be up and running when it is already winter.
The latest technology allows you to seamlessly connect your trail camera to your smartphone so you can view activity in real-time. If not, you can calibrate the gadget to send notifications of detected activity. Such a sophisticated technology explains why it is becoming popular even among bird enthusiasts; someplace it is in their backyard to observe bird behavior or whether the birds eat from the feeder they install.
If, sadly, you capture no activity, at least you get to probe other areas for the presence of wild game. That is before you set out for your hunting trip and potentially waste precious time and car fuel. To get the best out of a trail camera deal, you have to look for specifications like image and video storage capacity, image resolution, and battery life unless it is solar-powered.
Hunting Optics
Hunting optics aid your vision when you are already on-site. This can come in the form of a rifle attachment or a monocle you could keep in your pocket when not needed. The attachment is best used when an animal is already in sight, whereas a monocle is initially scanning the area. The features you want to be integrated into your hunting scope include magnification levels, aim assistance, night vision, and field of view width.
Hunting Hub
A trailer van is perhaps your best bet for extended hunting trips as it provides ample shelter from the cold, too. If you have none or you can't bring your vehicle to the site, it's best to set up a pop-out tent where you could stay while waiting. Some tents are built with insulated material, but this could not preserve heat well during the winter, and so you want to rent a portable heater and have it on standby for when the weather gets crisper.
Aside from your heater, you will likely need to charge gadgets like your phone, a kettle, a food warmer, and other hunting tools. And so, it is wise to bring a portable power source and a lightweight foldable table to place all your things on. Laying out your weapons on your table will help you pull them out speedily when the game is within range.
Moreover, you want a tent whose colors and pattern blend in with nature to keep animals oblivious of your presence. As a tip, if you are hunting deer, you can set your tent up near their feeding area. To enhance your disguise, wear winter camo-patterned clothing and accessories like a hat and facial covering.
Conclusion 
Pursuing hunting as a hobby takes significant money and time investment. But, the benefits you can enjoy are limitless. You get to appreciate solitude while mastering a vital skill.