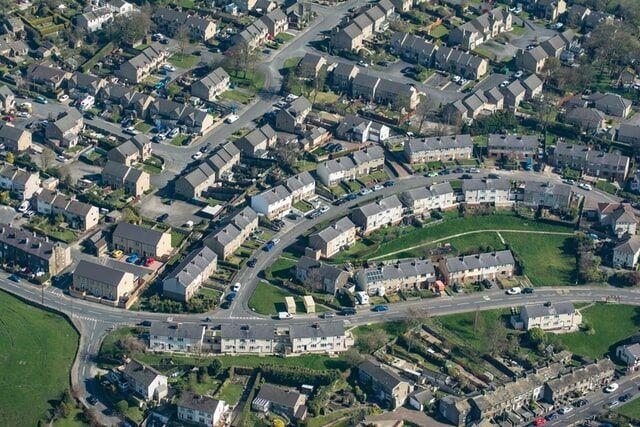 A gated community's exclusivity, different status, and even a sense of mystery tend to draw us in immediately. There are many gated communities, most of which offer far more meaningful benefits, if not tangible, to Las Vegas gated community real estate.
Discover the top 5 reasons to live in a gated community in Las Vegas by exploring what lies behind those gates.
Why Live in Las Vegas Gated Communities?
Security
Among the many benefits of living in a gated community is the feeling of safety compared with non-gated communities. The sad reality is that home invasion, burglary, and vandalism are all real concerns these days. Gated communities often feel safer knowing strangers cannot easily penetrate the walls with either a posted guard/attendant or a coded entry.
Community
There is a mentality that residents of gated communities share. They want to surround themselves with like-minded individuals who share their values when it comes to homeownership. You won't encounter inconsiderate neighbors if you live in an area where property regulations and homeowners associations are established. Additionally, shared spaces, clubhouses, and regularly scheduled parties enhance the feeling of camaraderie that is rare in traditional neighborhoods.
Privacy
What if there were no solicitors in the world? Please! Gated communities offer more peace for those who desire seclusion and minimal interruptions from the outside world. No external noise pollution and little to no traffic make watching the sunrise with your morning coffee, letting the dog go for a walk after dinner, or relaxing on your patio much more enjoyable.
Property Value
Gated communities may cost more with HOA dues, but their property values increase, making it worth the higher cost. As a result of meeting higher quality and design standards, your home is less likely to lose weight during market fluctuations. There is simply no reason not to invest in a gated community. The average price in a gated community is $30,000 higher than in a non-gated community.
Lifestyle
Gated communities can be ideal for any individual who is drawn to physical activity. Retirement communities and 55+ active adult communities have many amenities that appeal to retirees and active adults. These include golf courses, tennis courts, lessons, and tournaments. With eco-friendly green community options, energy-efficient home designs, water conservation, and indoor air quality improvements, today's gated communities take healthy living to the next level.
Tips for Choosing the Right Gated Community
You can use a gated Community Search to narrow your search for the perfect luxury homes for sale in Las Vegas by determining the criteria that matter most to your lifestyle, amenities, security, regulations, budget, etc. You may be surprised by the results!