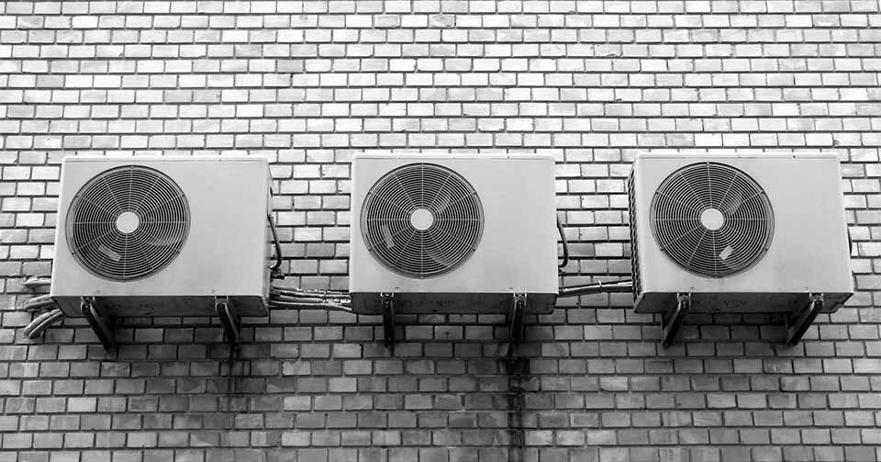 Due to climatic changes and adverse weather conditions, every modern home needs an effective air conditioning system. If you live in areas with high humidity, this equipment becomes a necessity at all times. There are four types of air conditioners to choose from for your home. These systems vary on prices, results, efficiency, and parts, meaning you can get one that easily fits your home. This article provides the ultimate guide to each of the four air conditioners and their benefits, leaving you to make the buying choice. Let's go into details.
1. Window Air conditioners
Window air conditioners are the smallest and can easily be moved from one place to another. If you are low on budget, you can opt for window ACs, which don't cost much and use less power to run. According to air conditioner experts from ACDIrect.com, the modern units last longer and use 30% less energy than their older counterparts. They enable you to save money and come with warranties to safeguard your purchase. What are the benefits? These window air conditioners' advantages are that they use less energy, easy to install, and portable, and produce less noise when operating. These are the air conditioners to buy if you need an AC for every room in your apartment. You need to install them in low ceiling houses away from sun exposure and ensure the windows and doors are closed for them to be effective. 
2. Portable Air conditioners
These air conditioners are almost the same as the window ACs, only that they stand on their own and need no fixing. They come as a unit that draws in the air, removes moisture and heat from it, purifies it, and cools it before releasing it into the house. They have an exhaust pipe, which eliminates the lousy air through the window. These are suitable for temporary residential places and areas with smaller windows since you don't have to install them.
What are the benefits of these portable air conditioners? They don't require setup. You buy and use. You can also move with them from one area to another with ease and not obstruct the house's view. The good thing about these ACs is that one can do away with them and open the windows when the weather is fine. Their only disadvantage is that they can't be used in large rooms and most of them can't work for long hours.
3. Ductless Mini Split Air conditioners.
Just like their name ductless, these air conditioners do not have ductwork. They only come with two components, which include an outdoor compressor and an indoor evaporator coil. How do they work? The indoor evaporator takes out the bad air while cooling the house, while the outdoor compressor releases out lousy air and gets in the fresh air, which gets filtered first. They are conjoined by a sealed, protected hole in the wall. These air conditioners are ideal for older homes that never had spaces for installing ACs and are deemed the best for efficient cooling and regulating the house's temperatures. Its advantages include flexible cooling to specific parts at home while maintaining efficiency, and they don't require much tearing of the house to install them. They can also be used to heat the house during winter, and they are quiet compared to the units above. They also enhance home security since there is no damage to the house, and they do not obstruct the windows. The only disadvantage is that they are expensive and require an expert installation.
4. Central Air conditioning system
This air conditioner is the most comprehensive cooling solution for larger homes. They supply the cooled air through ductwork with returns from each room for disposal. The system gets installed outside the house, with the air handler getting into the house mostly through the furnace. Most large homes in hot areas use this system. This cooling system's benefits include being efficient in cooling the whole house and more cooling and comfort for a relatively lower cost. The system is silent since it's placed outside the home. Its disadvantages are that it requires regular maintenance and involves a higher price during purchase and installation, but it is worth it. For individuals with mansions, there is no need to buy several smaller ACs when you can get this unit and have your cooling needs sorted for the whole house. 
Buying an air conditioner depends on your needs, the size of your house, and your budget. Getting a smaller unit for a bigger home might create inconveniences during cooling, the same as getting a larger AC for a rented apartment. Ensure what you choose gets along with your needs. We hope this guide will help a lot in coming up with the most effective buying decision.