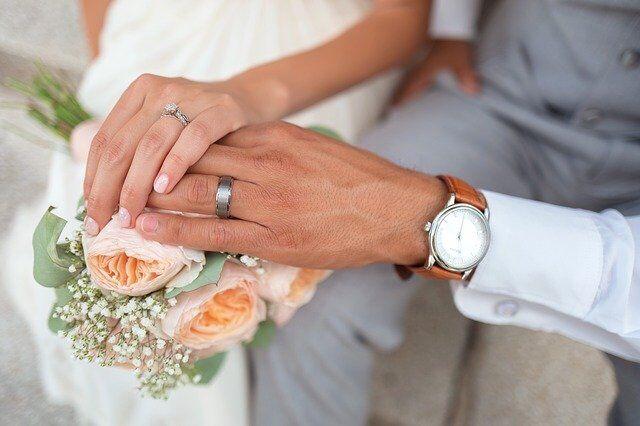 If you just got engaged, congratulations! This is an exciting time in your life. Similarly, it is also the time to start planning your wedding. So, how do you begin? Where do you start? No need to worry; we're here to help. This blog post will give you four tips on organizing your wedding. So please sit back, relax, and let us help you plan the wedding of your dreams!
1. Decide On A Budget For Your Wedding
The first step to help organize your wedding is to set a budget. This will help you determine what type of wedding you can have and how much money you will need to save. It is important to be realistic when setting your budget; don't forget to include things like the cost of the dress, catering, and invitations. You may also want to have a small contingency fund if something goes awry during the planning process (e.g., if you miscalculate how much it will cost to rent chairs for guests). 
Making A List To Help Organize Your Budget
In addition, deciding on a budget also means you will have to start making some tough decisions. You might want to consider getting a loan for your wedding. This is a wise choice as the loan will cover everything you need for the wedding. Therefore, to help you through this, here is a list of things you should incorporate when planning the budget:
The Cost of the Wedding: wedding dress, tuxedo, catering, flowers, music, and any other decorations;
The Cost of Guests: This includes things like invitations, postage, gift registry, and travel expenses (if applicable);
Wedding Planning Costs: This includes items like hiring a wedding planner or coordinator, buying new furniture and decorations for your home after the wedding;
Contingency Costs: This includes items like saving money to pay off debt or credit card bills before getting married (e.g., if you're paying off student loans), having extra cash on hand in case something goes awry during the planning process."; 
2. Choose Your Wedding Date And Location
The next step is choosing your wedding date and location. If you want an outdoor wedding, consider the weather conditions at that time of year. If you're thinking about having an indoor ceremony, make sure there is enough space for all your guests to sit comfortably and enjoy themselves.
You may also want to consider whether or not the venue will require a permit (e.g., parks often require permits). And while this may seem obvious, remember that public venues are usually free and don't require permits. 
3. Write Your Wedding Guest List 
Writing your wedding guest list is a part of the process when you organize your wedding. Although it can be a daunting task, it doesn't have to be! The first step is figuring out who will get invited based on your set budget. To help guide this process, think about the most important to you and your partner.
From there, start thinking about different categories of people (e.g., immediate family, extended family, friends, co-workers). Once you have a good idea of who to invite, it's time to start sending out invitations! Be sure to give guests plenty of notice so they can save the date and make arrangements.
4. Hire A Wedding Planner
If you're feeling overwhelmed by the thought of planning a wedding, don't worry! You can hire a wedding planner or coordinator to help take some of the burdens off your shoulders. This is especially helpful if you have a tight budget or limited time. Wedding planners and coordinators have years of experience in the industry and can help make sure everything goes smoothly.
If you can't afford the cost of hiring one, consider asking a family member or friend who is good at planning parties and events to help you organize the wedding. A family member might be interested in helping in this way to repay some of the money you are spending on their behalf, or they may consider it to be a fun task!
Enjoy Your Wedding Day!
Now that you have the tips and tricks, it's time to relax and enjoy your wedding day! Although planning a wedding can be stressful, it's also an exciting time. These are just a few tips that can be very helpful when you are thinking of where to start. Be sure to relax and enjoy the process – after all, it goes by quicker than you might anticipate. In that way, you'll be able to focus on enjoying your big day without any last-minute surprises. And everything will be taken care of, so you can bask in the joy of marrying the love of your life.